Several motorcycle magazines, including Australian Motorcycle News (AMCN), are back in the hands of Australians after being sold to a new magazine group.
AMCN was part of the German-owned Bauer Media Group which publishes a vast array of niche and popular magazines such as Women's Weekly.
It is among three Bauer motorcycle titles reported to have been sold to a group called Motorbike Media Network which is believed to be part of Australian media group Citrus Media.
The other titles are Australasian Dirt Bike and Motorcycle Trader. It is believed the New Zealand offshoot of the latter will be shelved.
AMCN and MC Trader are expected to remain headquartered in Melbourne and ADB to move to Sydney. There is no word yet on the future of their managers, editors and staff.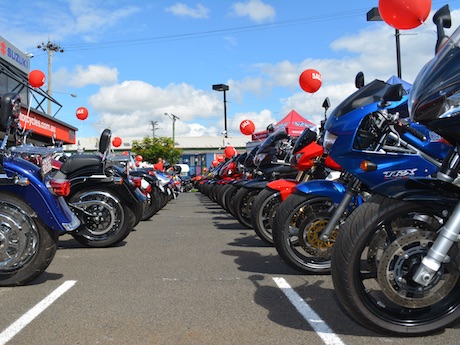 However, the sale to boutique Australian owners, rather than a big multinational company, should auger well for the motorcycle magazine industry in Australia.
The director of Citrus Media, Jim Flynn, was unable to be contacted.
On his Linked In page, he describes Citrus Media as producing "custom magazines and newsstand magazines, both in print and online formats".
"Everything we do revolves around creating quality products that entertain readers and deliver results for advertisers," it says.
The sale of the titles is apparently due to be official August 31.