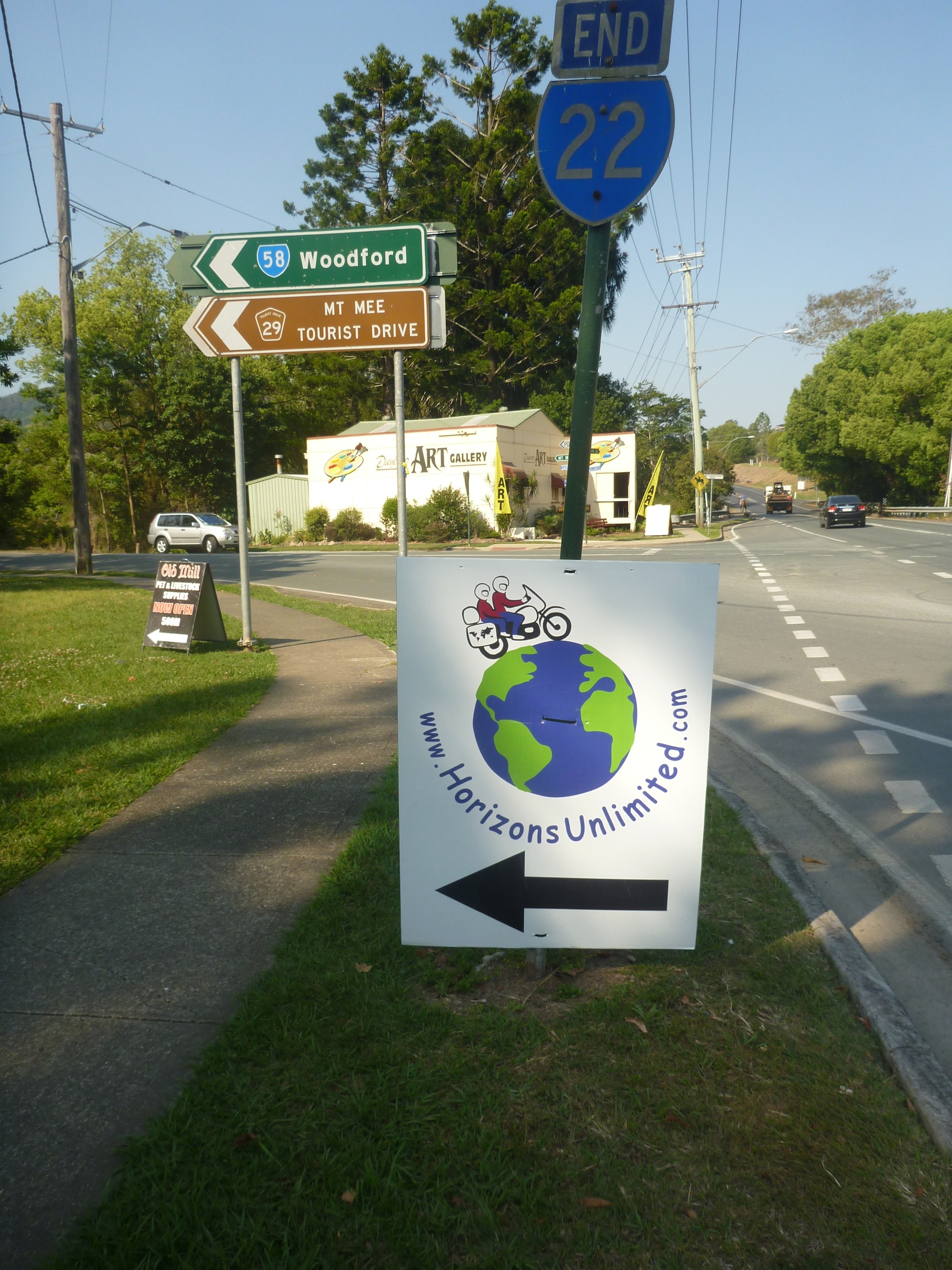 All signs point to the annual Horizons Unlimited Travellers Meeting at Dayboro starting today (September 26) until Sunday.
The meetings have been held there for the past 10 years and they bring together people from around the world to swap stories, inspiration and information about globe-trotting on two wheels.
The founders, Susan and Grant Johnson, will also be on hand to give their expert advice to budding adventurers.
Signs have been posted up around the district to guide people to the event at the Dayboro Showgrounds, about 45 minutes north-west of Brisbane.
If you've pre-registered, there should be camping and catering provided, but you can also go along on one of the days and check it out.
Your questions won't be answered by technicians or boffins, but by the travellers themselves.
There will also be slide shows of their trips, inspirational stories, tips, technical seminars and more.
If you miss this meeting, it's just a "short ride" down the road to Cavendish in Victoria for the next travellers meeting on October 11-13.
Click here to register for the Victoria event.
There is also an event being held in Perth on October 19-20.