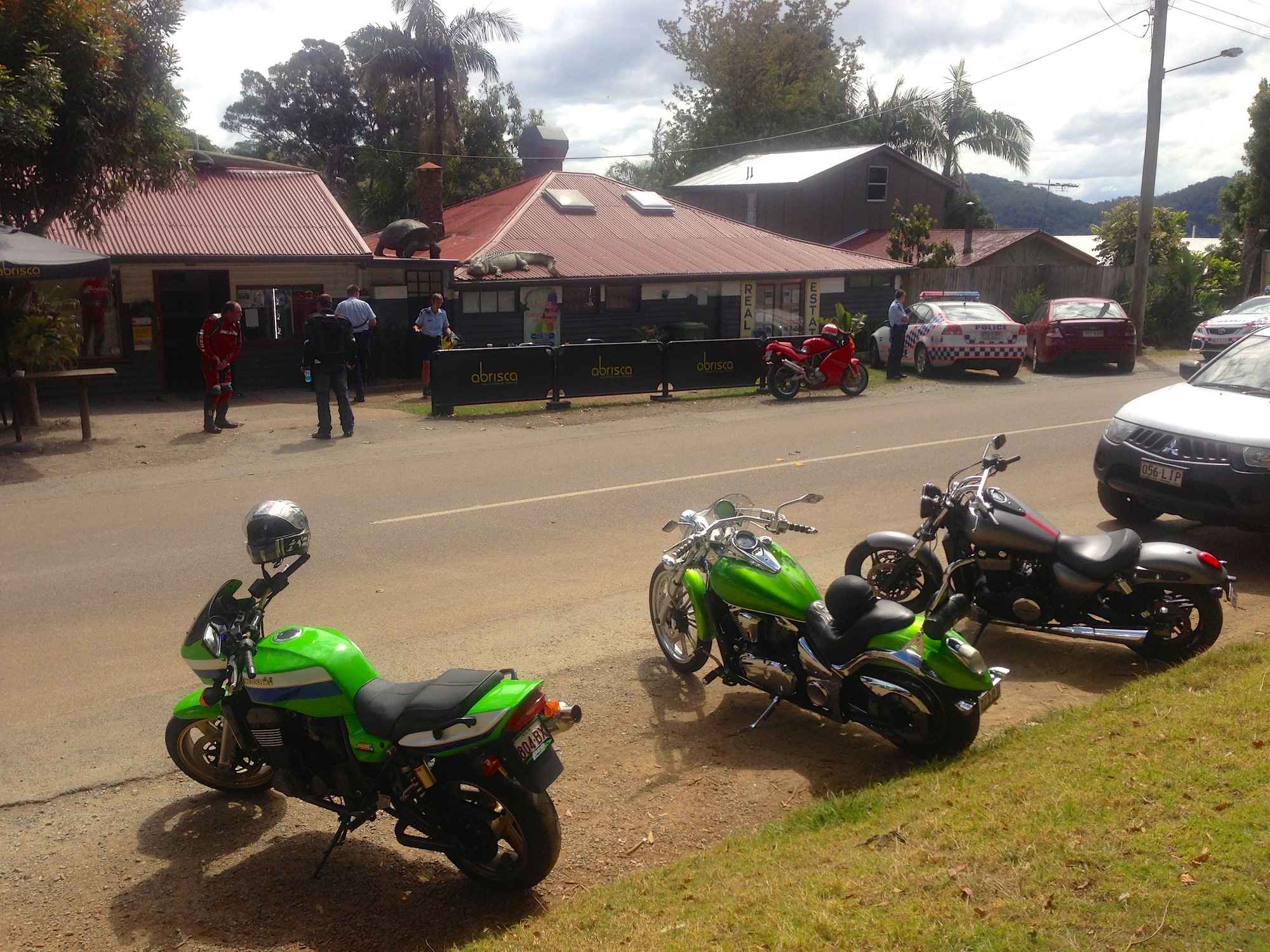 There was a little bit of excitement on Mt Glorious yesterday (September 1) at Maiala cafe when a customer decided to take the owner's bike for an unscheduled joy ride.
According to eyewitnesses, the customer allegedly stole the keys from inside, walked out and casually hopped on the KTM 1190 RC8 superbike, riding off without a helmet or jacket.
The owners made some frantic phone calls and the police tried to intercept the rider who had now donned a helmet and jacket, but he was too quick.
It is believed there followed a high-speed chase over the mountain and through western Brisbane.
Eventually the rider returned to Maiala cafe where the owner wrestled the bike back and held the rider down until two police vehicles arrived.
Police arrested a 29-year-old Mt Nebo man on charges of unlawful use of a motor vehicle, failure to stop and failure to provide a specimen of breath for analysis. He is expected to appear in Brisbane Magistrates Court Wednesday morning (September 11).