How would you like to visit the land of cigars, salsa music, communism and old vehicles while indulging in the spirit of the 2004 movie The Motorcycle Diaries?
Now you can with the youngest son of Cuban revolutionary Che Guevara.
The movie traced the Latin American journey on a Norton motorcycle by Guevara when he was a young medical student. However, Ernesto Guevara's La Poderosa Tour is slightly different.
It isn't in Latin America for a start, but in Cuba, and while La Poderosa refers to Che's nickname for the Norton 500 he rode, customers will ride old imperialist Harley-Davidson Wide Glides and Street Glides.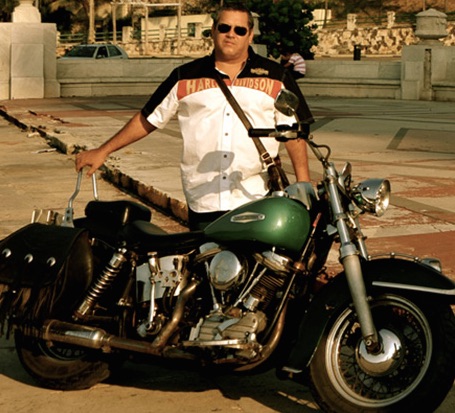 Ernesto says he is honouring the memory of his Marxist guerrilla father, although the capitalist in the 49-year-old lawyer charges $US3000 per person for a six-day tour and up to $5800 for a nine-day trip.
The historic trip is designed to give riders an insight into the 1950s Marxist revolution led by Guevara and Fidel Castro. Even one of the guides has a revolutionary connection. Camilo Sanchez is the son of Cuban guerrilla Antonio Sanchez Diaz who was killed during a 1967 battle. 
The tour includes a visit to Che's mausoleum, his base in colonial Havana and Santa Clara which was the site of a key 1958 battle.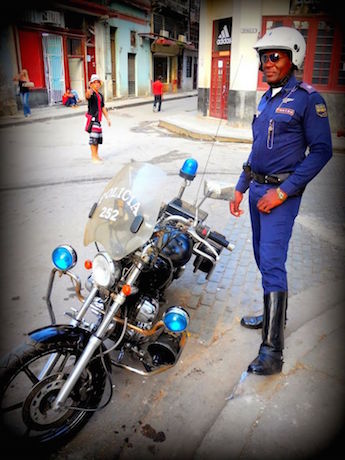 However, riders won't be roughing it like revolutionaries. They will be staying in five-star luxury hotels.
Cuba is one of the few remaining communist countries in the world, perched on the edge of the world's greatest capitalist country, just 150km from the Florida coast.
In the 1950s, the Mafia in the US took over de facto control of the then Batista government whose corruption paved the way for the successful revolution.
Cuba today is a poor country and does not have a huge motorcycling population. Most people take public transport, taxis or own well preserved 1940s and '50s American vehicles.
Riders can expect reasonable roads in the cities, but massive potholes on country roads.
Also, most roads (even multi-lane highways) don't have white lines to indicate the lanes. However, all motorists drive and ride slowly, so the system seems to work.
You can't fly to Cuba from the USA. You will have to fly from Canada, Mexico or Latin America.