Moto Guzzi Australia has confirmed the V85 TT arrives here in the middle of 2019, but there is no word yet on price, models or technical specifications.
TT stands for "tutto terreno" (all terrain in Italian), so it features several all-terrain features.
They include a high beak, high exhaust pipe, twin headlights, wired wheels, handguards, tubular steel frame, bash plate, high clearance and 1980s motorsport colour scheme.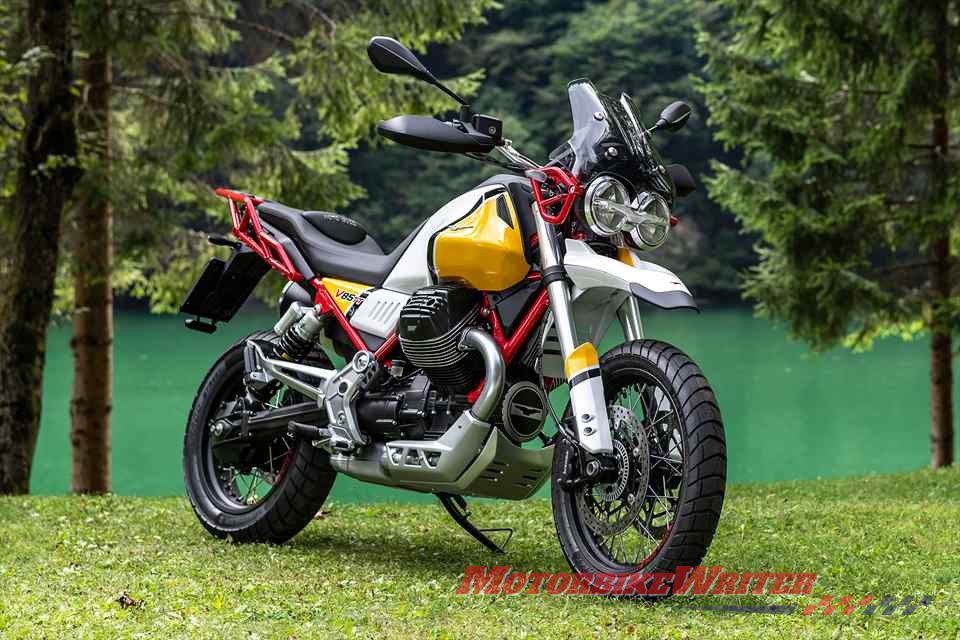 In fact, it looks a lot more off-road capable than any of the other scramblers on the market.
V85 TT arrives with a unique asymmetric swingarm housing the shaft drive.
It allows for a direct-mount Ohlins mono shock that is easy to access for adjustment. There are also Ohlins forks.
V85 TT should capably plug the gap left by the Stelvio which was shelved because the engine could not meet the new emissions standards.
While Moto Guzzi hasn't revealed any more details we do know that it arrives powered by a new 90° transverse air-cooled 850cc V-twin with 59kW of power. That compares with the V9's 853cc engine with 40kW.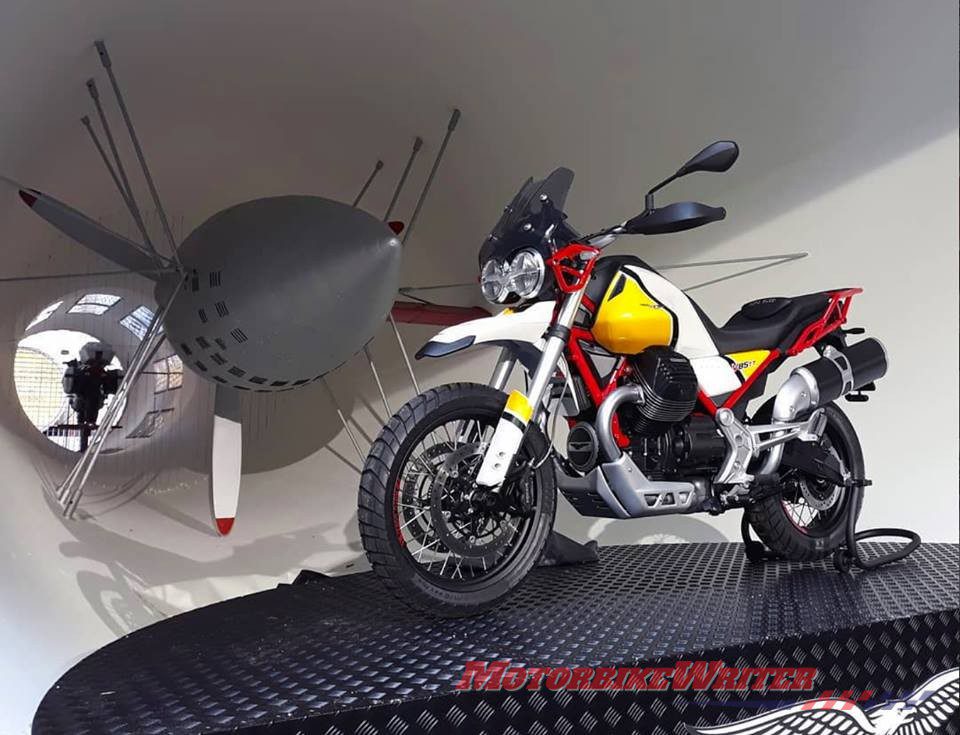 When I visited the Mandello factory on the shores of Lake Como in July the assembly was already prepared for the start of production.
Our only concern about this beautiful adventure bike is that it is too pretty fr off-road use.
What happens if you drop it as many adventure riders do?
Like a BMW R 1200 GS (and now 1250), it will need substantial protection for those heads, for a start.
Clever instruments
The full colour, fully digital TFT screen has a host of information.
The two-helmet symbol at the top indicates electronic preload adjustment while the menu is expected to display various engine modes and possibly traction control settings.
A phone icon suggests it has Piaggio's new connectivity app available for Android and iOS phones.
It allows the owner to ping their bike and locate it in a parking lot. It also has a panic alert system, which connects you with the pre-designated contacts in case of an emergency.
The app reminds the rider of a pending service, helps owners locate the nearest service stations and includes a customer care service.
This system was developed with German component manufacturer Hella. and is available on Piaggio scooters and Aprilia motorcycles.
It can be retrofitted through official service centres.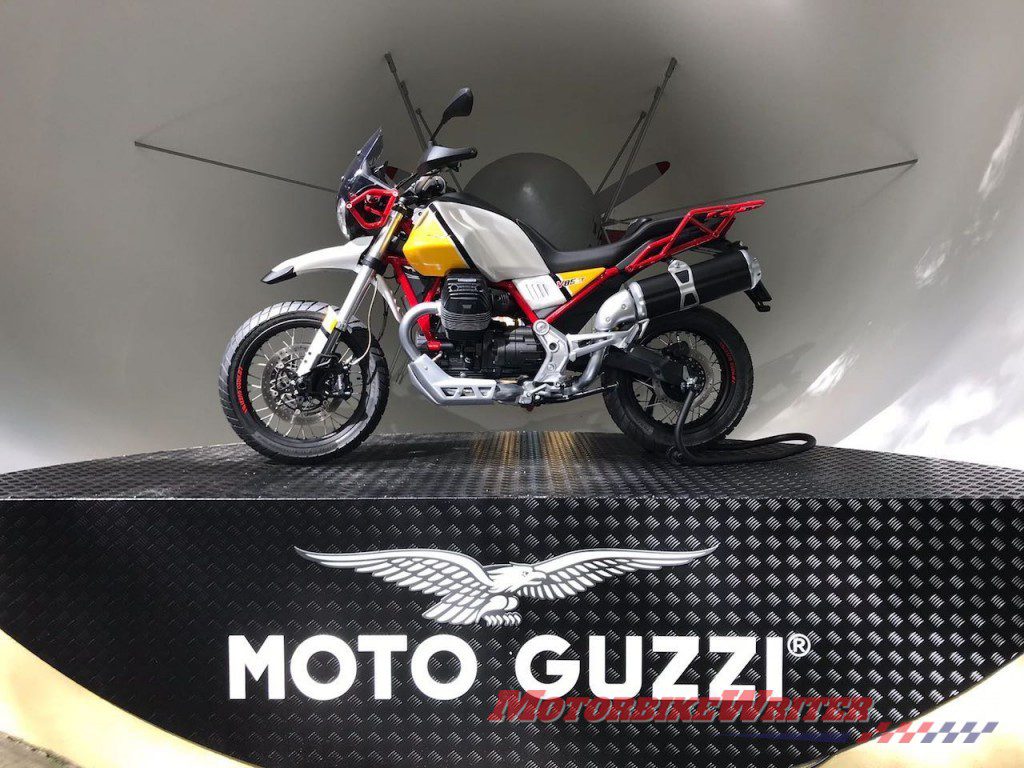 The bike is a tribute to the Moto Guzzis that competed in African rally raids and the Dakar rally in the 1908s.
Moto Guzzi boasts of a "solid off-road tradition" extending back to the Six Day Reliability Trial in Austria 1939 where Moto Guzzi participated with the GT 20 and went on to win four gold medals.
The Italian manufacturer tackled the Paris-Dakar rally in 1985 with the V65 Baja and the following year with the V75 Baja.