An empty assembly line stands waiting in the Moto Guzzi factory in Mandello del Lario to start production of the V85 scrambler.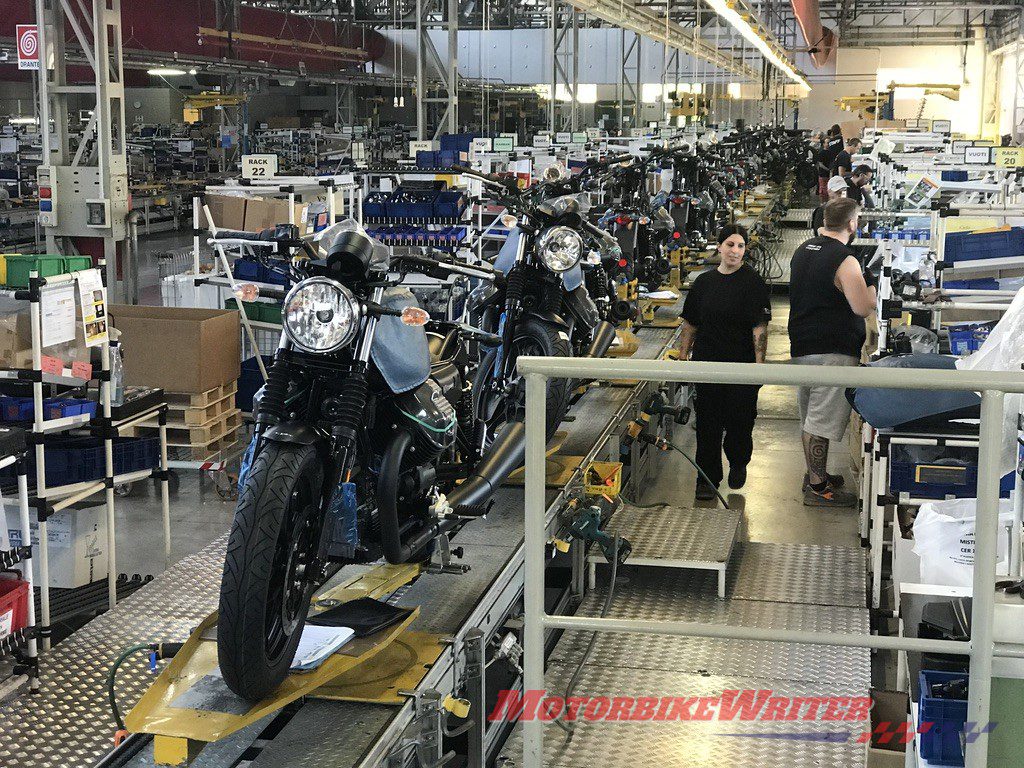 Production manager Nello Mariotti took me for a tour of the factory recently, pointing out the empty assembly line ready to start production of the "pre-production" models next month.
He says they will test the bike over the next few months and start full production in November.
Hopefully they will arrive in Australia early in 2019.  
Nello confirmed that the bike would be powered by an all-new new 90° transverse air-cooled 850cc V-twin with 59kW of power. He says it is not the 853cc engine from the V9 range which has 40kW of power.
The V85 scrambler concept on which the production model is based was unveiled at the EICMA motorcycle show in Milan last November.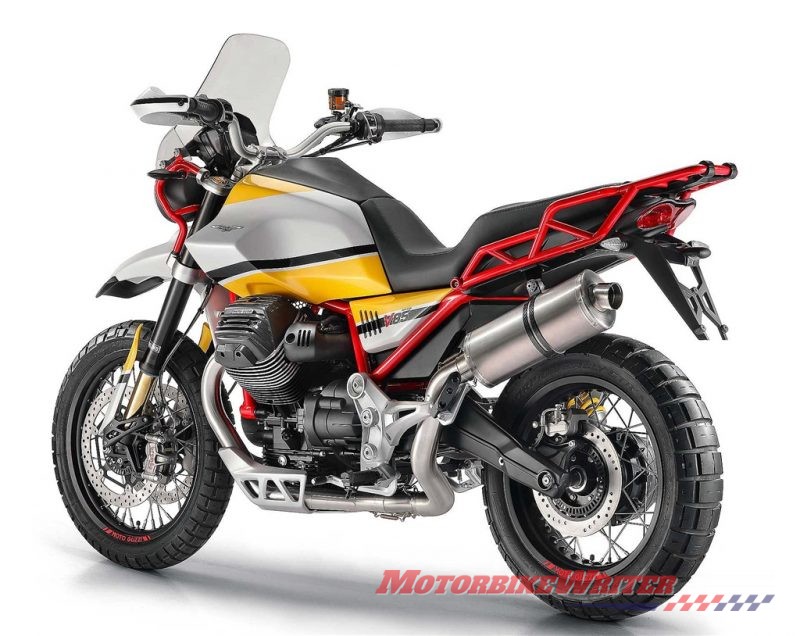 Nello says the production model will be very similar to the concept with the same engine, but a longer exhaust, a smaller tank, a reshaped seat and the addition of a centre stand.
But he says it will not have the race-replica paintwork of the concept model as this MCN spy photo shows.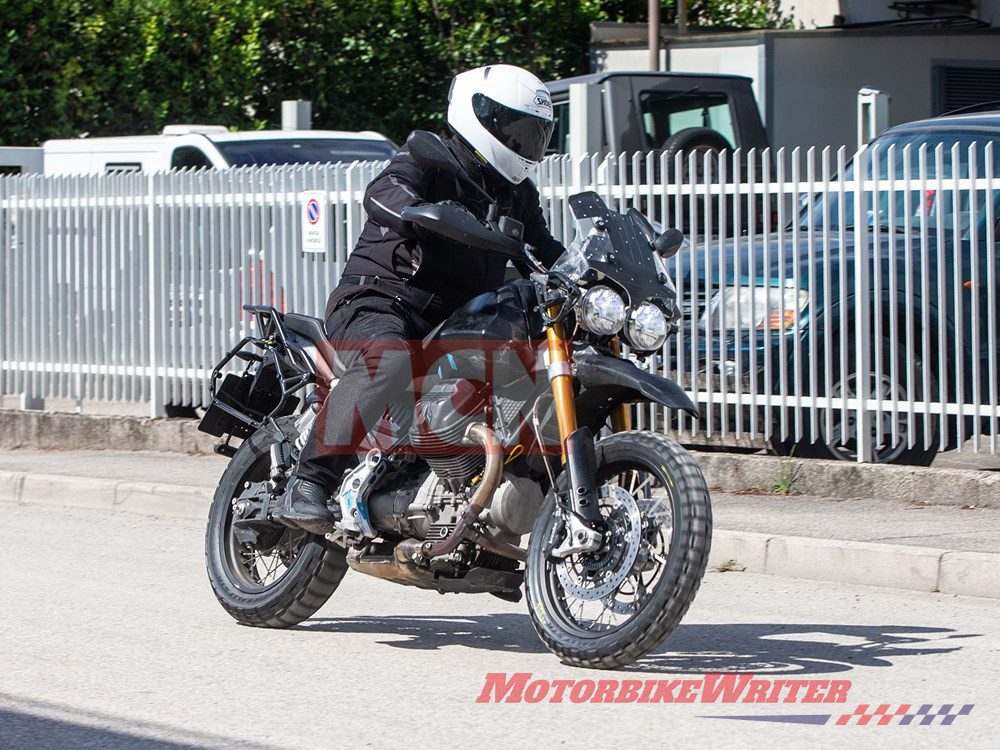 The unique asymmetric swingarm houses the shaft drive. It allows for a direct-mount Ohlins mono shock that is easy to access for adjustment. The V85 also features Ohlins forks.
It will be a welcome addition to the line-up which recently dropped the Stelvio adventure bike.
Moto Guzzi factory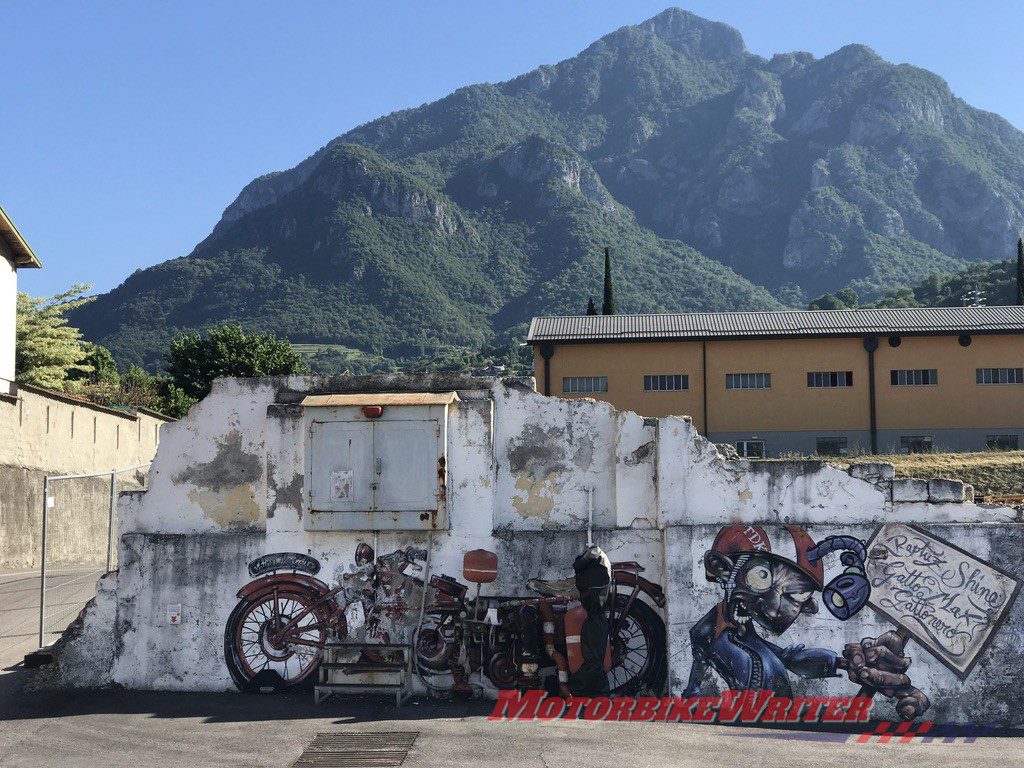 I was lucky to get a personal guided tour of the factory which is only open to the public for Moto Guzzi Open Haus in the second week of September every year.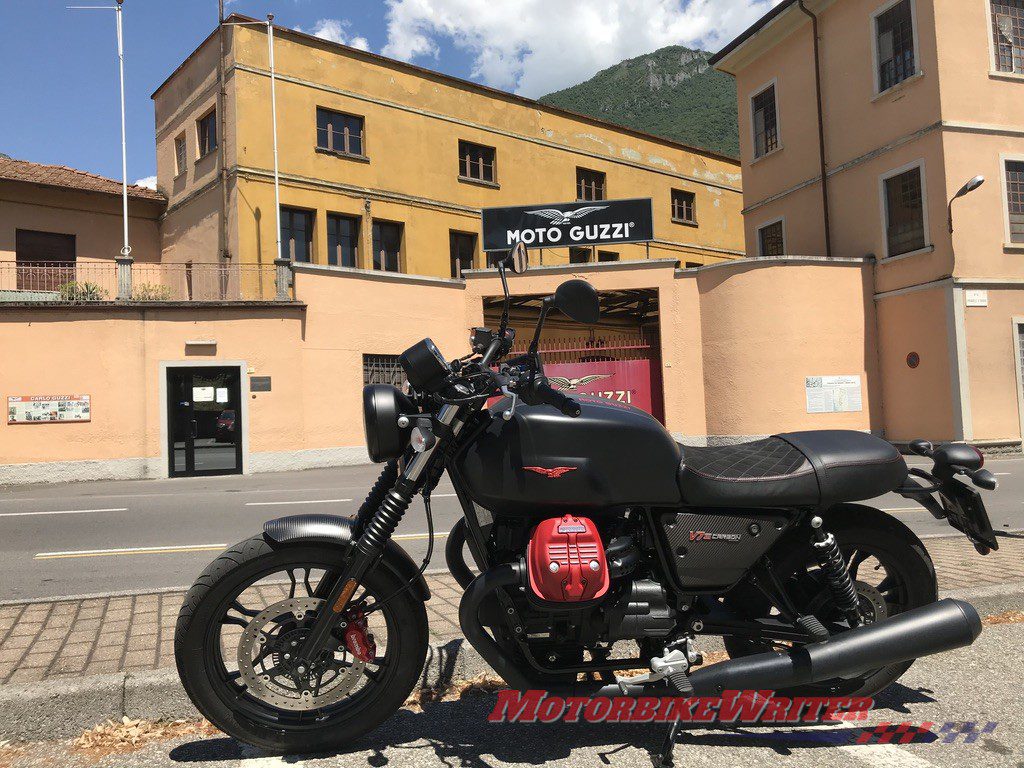 However, the attached museum is open week days from 3-4pm and is free. It features almost every model they have ever produced, including experimental and race versions.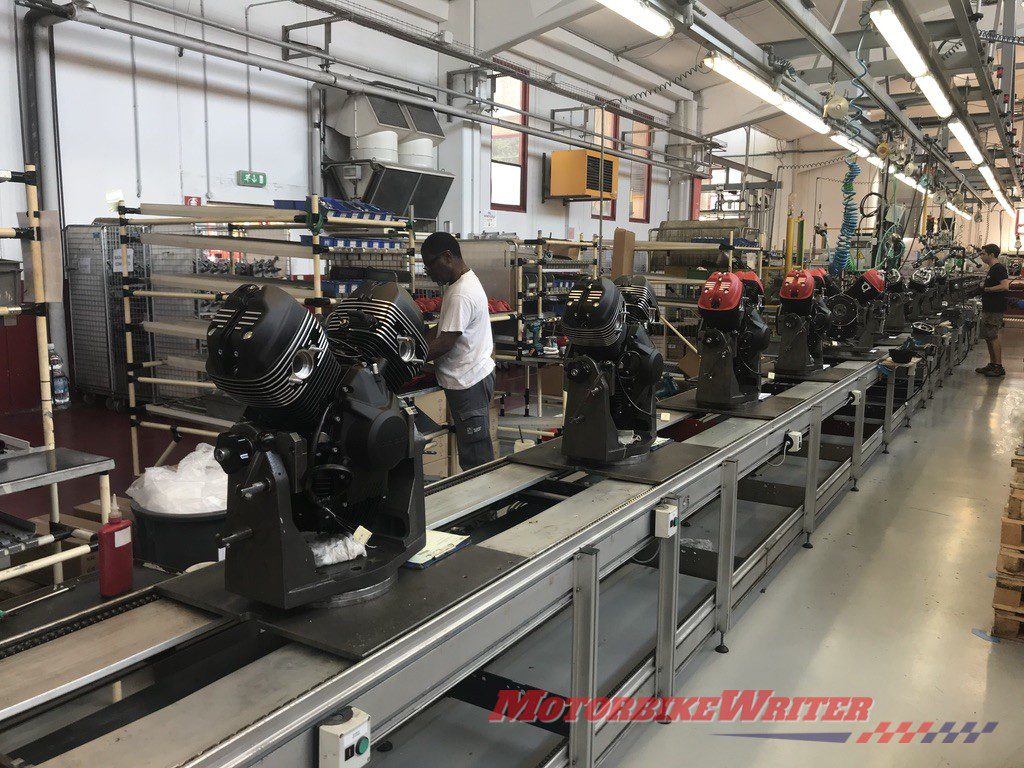 Nello says the factory produces 10,000 bikes a year in 72 models and one engine every seven minutes.
Every engine is also bench tested and pressure tested to be 99% airtight. Every completed bike is also tested on a dynamometer attached to a computer to analyse that all systems – brakes, engine, electrics, etc – are working.
"If they are not, then they are fixed," Nello says.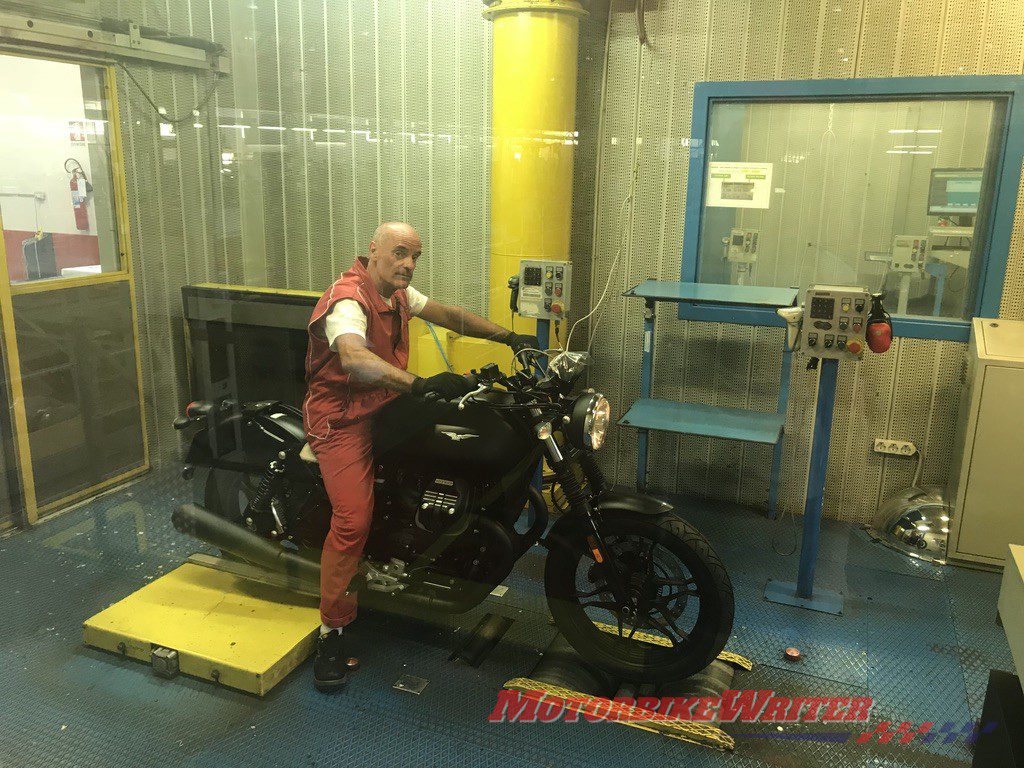 "First priority is quality, second priority is quality and third priority is quality," he says.
A random 7-10% are also road-tested around Mandello on the shores of beautiful Lake Como in northern Italy.
Nello says most of the components are made at the factory, in Italy or in Europe.
"All our bikes are made and assembled here," he says.
Oldest factory
Moto Guzzi is the oldest European motorcycle manufacturer in continuous production, celebrating its 100th birthday in 2021.
They expect more than 25,000 people to attend their 100th birthday celebrations, so book your flights now.