Harley-Davidson shocked the motorcycle community this week with its announcement of a range of electric and liquid-cooled bikes, but it's what's missing that has us most intrigued.
Among the new models to come in the next four years are small-capacity bikes, a range of electric bicycles and motorcycles, and even a big dirt bike!
As one commentator said, it seems as though they looked at what's popular and are jumping on every bandwagon.
Scrambler missing
If that's the case, though, why is the hipster-friendly scrambler missing from their line-up?
Triumph has done very well out of its Scrambler for years and Ducati's Scrambler instantly became their biggest selling line.
Several other companies (BMW, Benelli, SWM, Morto Guzzi, Yamaha) have released their own versions of the modern scrambler with mainly favourable results and there are more to come from brands such as Norton.
Harley has previously produced small-capacity desert racers which are kind of scrambler-esque.
So I wouldn't put it past the Milwaukee giant to include a scrambler in their line-up in the next few years.
New engine
The company has built a new liquid-cooled 60-degree DOHC V-twin engine in a range of sizes from 500cc to 1250cc.
So far they have revealed the 1250cc in their Pan America adventurer and "Custom 1250" which is a modern take on the V-Rod. (The "custom" name is so far generic with a real family name to come. Maybe Dyna will be rekindled?)
There is also a 975 Streetfighter (again, a temporary generic name).
So there is no reason there can't be a liquid-cooled Scrambler powered by one of these new engines.
I'd choose the 500cc, but they may go for the 975cc or 1250cc to compete with the Triumph Street Scrambler (900cc) or the coming 1200cc version, the BMW R nineT Scrambler 1200, or the Ducati Scramblers in 803cc and 1100cc variants.
Harley has been making many models from the same engine and frame for years.
Now it seems they will follow their Sportster mould and the trend of other brands which have multiple engine sizes in the same platform.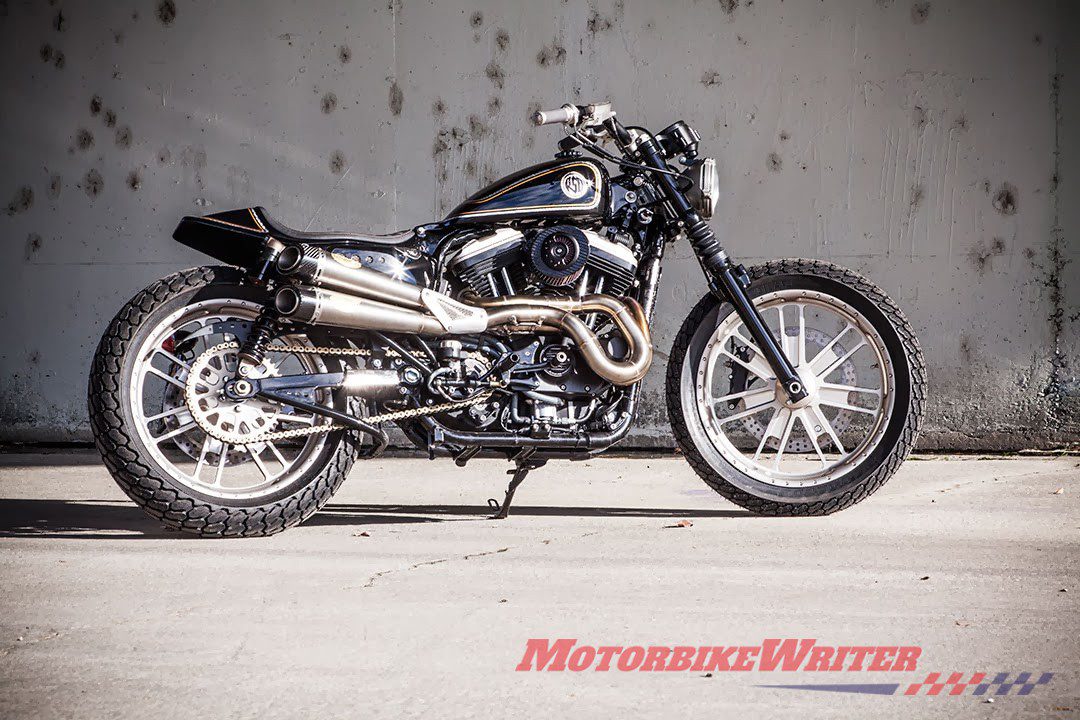 Why not? It's a cheap way of having more models in all the niches.
And it will fulfil their promise last year of 100 new models in the next 10 years.
What other motorcycle styles do you think Harley will introduce? leave your comments below.