A Christmas message from Mrs MotorbikeWriter: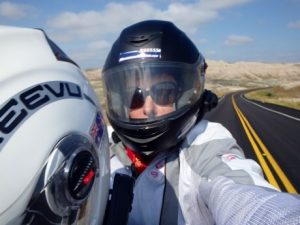 I am not ashamed to admit that I am a Christmas tragic. I have most of my Christmas shopping done by Easter, I put the tree up by October and I hold off with the house Christmas lights and don't put them up 'til Halloween (check out the video above!).
I LOVE CHRISTMAS. It is the my favourite time of the year.
But despite all my planning, this year I struggled to decide what to buy MBW for Christmas.  He has too much biking gear and I would probably buy him the wrong thing, anyway. I always pick the brightest and sparkliest, but he likes things to be practical (and boring).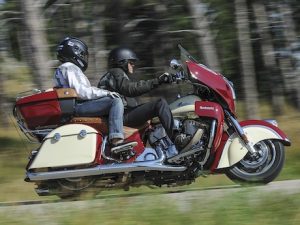 After giving it much thought and consideration we have decided to not do Christmas gifts (or birthday gifts) this year or, in fact, ever again. This is a big move for me as I do love getting gifts especially if they are a surprise (I am such a nosey Parker that I usually work out what my gift is by looking at the the bankcard statement anyway).
Three years ago, MBW had a serious bike accident. The outcome of the accident could have easily changed the course of our lives.
That Christmas, we had a wonderful family holiday in Vietnam and Cambodia and it suddenly struck me part way through that if an unknown source of energy wasn't looking out for MBW my Christmases forever more would be very different. I found it a very emotional time trying to get my head around this. It put into perspective that possessions do not matter, but experiences do.
So we have decided to share experiences and spend our money on travel to places where we can ride a bike together.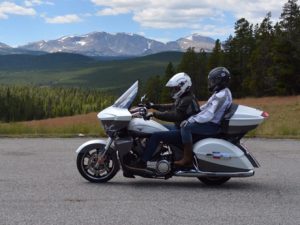 This year we had the most wonderful 6000+km trip across the USA on a big Victory tourer and I was totally converted to seeing the world from the pillion seat of a bike.
There is no better way of having a close and meaningful experience than riding two-up. You sit close together, you lean together in the corners, you smell the same smells as you pass fields of freshly cut hay, you feel the changes in temperature as you pass through air pockets and with Bluetooth communicators you are literally in each other's heads.
Riding bikes to these places adds a new dimension to the adventure; one I am learning to enjoy more and more.
We all lament about the commercialism of Christmas and that we all have far too much, but there is no escaping it in western society.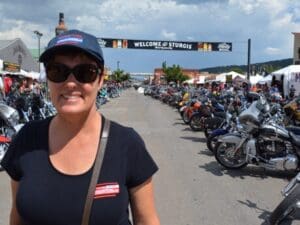 Perhaps deciding to remove the pressure of having to buy gifts will make this special time of the year more enjoyable for all concerned.
The question is, can we resist the pressure of having to buy each other gifts at Christmas and birthdays. But rather buying gifts just when the moods takes us.
Or better still, go for a ride with that special person and share an experience.
May your Christmas be filled with hours of riding and the joy that comes with it.
My 2015 New Year's resolution is to love NOW. Buy that bike you have been lusting after and take the love of your life on a ride NOW. You won't regret it. Merry Christmas from MBW and his Mrs MBW.