British heritage motorcycle clothing brand Merlin have announced a new range of products that include several lifestyle products such as protective flanno and waxed cotton jackets.
The flanno jacket (pictured above) looks and feels just like a flannelette shirt but has an abrasion-resistant Dupont Kevlar lining and impact-resistant CE Armour.
The shirt comes in a choice of red, grey, dark blue and green checks in men's sizes S to 3XL for $229.95.
Australian importer Link International says the Staffordshire company is 100% owned by the family and employees.
Brand manager Ron Grant says the heritage lifestyle gear is not designed to protect a MotoGP racer in a 200km/h+ crash.
However, he says the makers are diligent about addressing the latest European safety standards and guarantee high-quality workmanship with "almost zero" warranty claims.
He says Merlin produce the type of quality gear that is comfortable for all-day wear and doesn't look out of place when you get off your bike.
Two of the company's family owners are currently in Australia and we hope to catch up with them to talk more about their new range.
Click here for the full catalogue.
Heritage products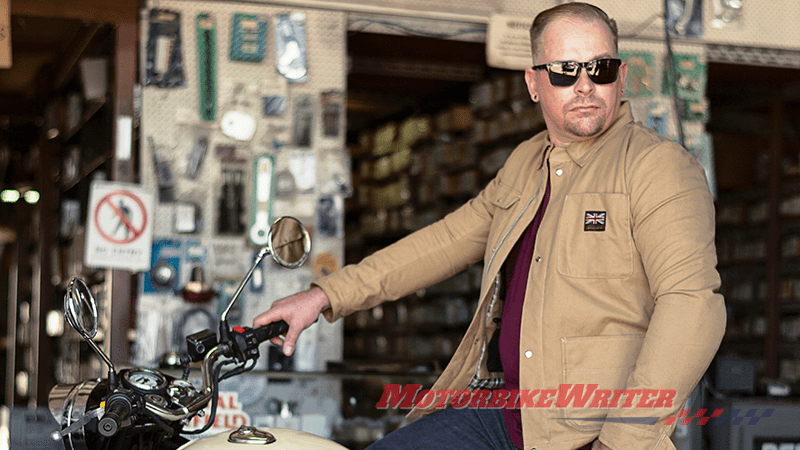 Waxed cotton is back in fashion and the Merlin Victory jacket in sand, olive and navy colours looks like it just stepped out of the 1950s.
However, the $329.95 jacket comes with modern protection from Dupont Kevlar 220g armour.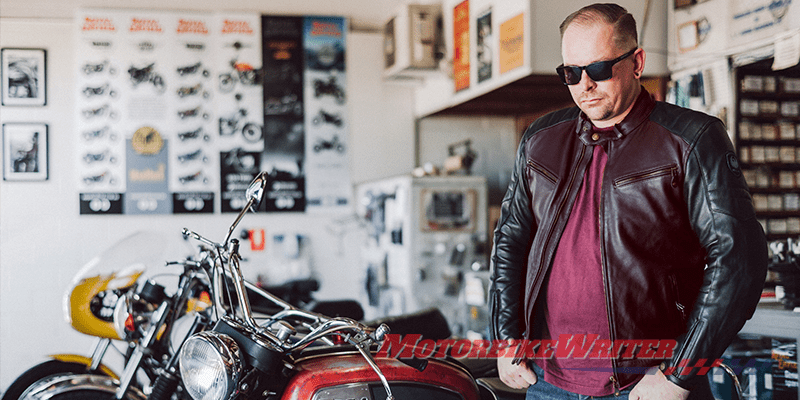 Merlin's plush Chase leather jacket is made of full-grain 1.2-1.3mm grade AAA cowhide leather in a mixture of smart black and plum hides for $499.95.
It features removable thermal gilet liner and SW Level 2 armour in the shoulders and elbows.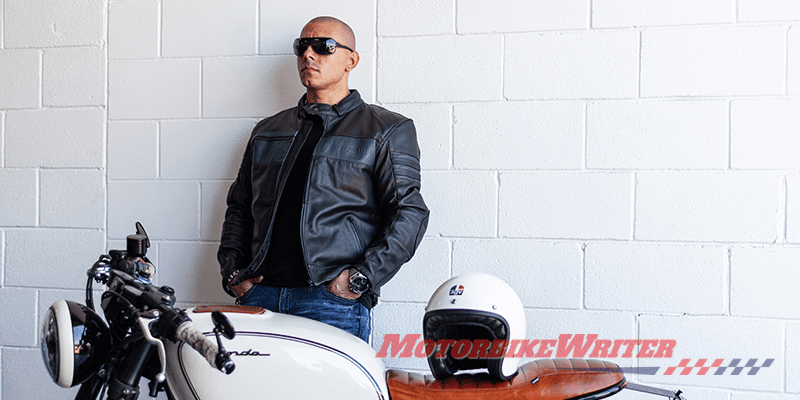 The Italian-inspired Holden leather jacket has even thicker full-grain 1.3-1.4mm grade AAA cowhide leather with subtle dark blue contrast patches on the chest and arms.
It also costs $499.95 and comes with the same liner and armour.
Merlin has a new range of leather gloves including the Boulder ($139.95), Padget ($139.95) and Maple $99.95) plus the casual leather and denim Icon gloves ($79.95).