The Indian Chief has a long history in our community. From her very first production year in 1922 to her resurrection in 1999 (and subsequent refresh with new heart in 2014), the Chief holds a special place in the heart of many a cruise-loving hooner – which is probably why Indian Motorcycles has chosen her to be souped-up into a 'Sport' variant for 2023 (credit to Wikipedia). 
The all-new 2023 Indian Sport Chief will be competing against the likes of Honda's Rebel 1100 and Ducati's all-new Diavel V4 while flaunting 1,890 happy cc's and a drool-worthy 113.4 ft-lbs of torque, thanks to the blacked-out Thunderstroke 116 heart (via coverage from Enrico Punsalang on RideApart).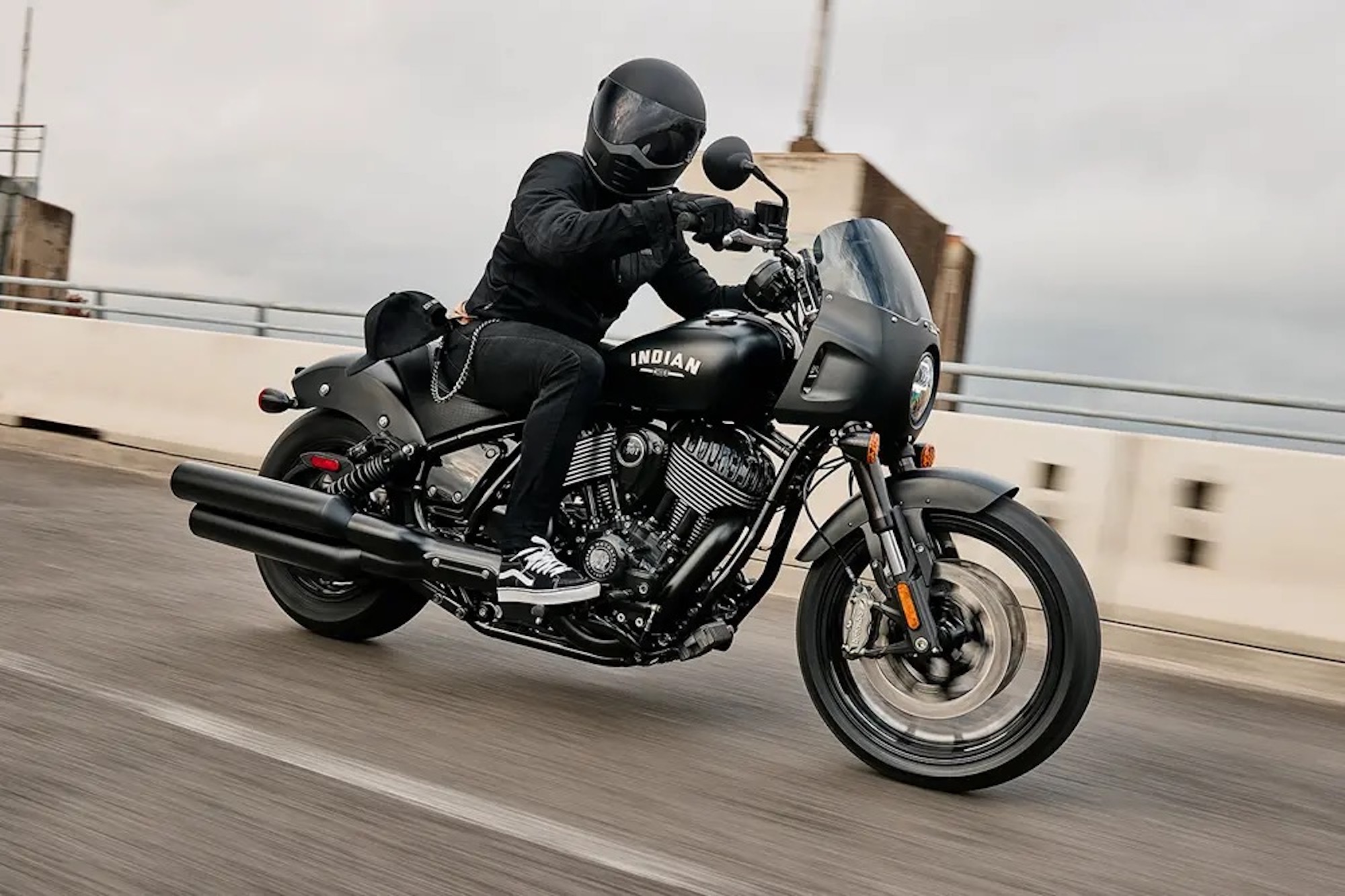 43mm KYB upside-downs (with a 28-degree angle and 4.4" trail) and twin Fox shocks with 4" travel provide floating duties, while an upgraded set of Brembo brakes show off "dual discs with four-piston, semi-floating calipers up front and a single 300mm disc in the rear."
Add Pirelli Night Dragon tires and that snazzy, cinched-in quarter fairing, and you've got a stylish scoot that complements the next tick on Indian's docket: electric componentry. 
As expected, the 2023 Sport Chief's 101mm touchscreen + RideCommand combo give riders versatility and luxury, allowing pairing (and management of music) through Bluetooth or USB via a wireless helmet. 
This blend also offers two distinct gauge configurations, as well as "bike and ride information, and turn-by-turn navigation, using handlebar controls or the digital touchscreen display."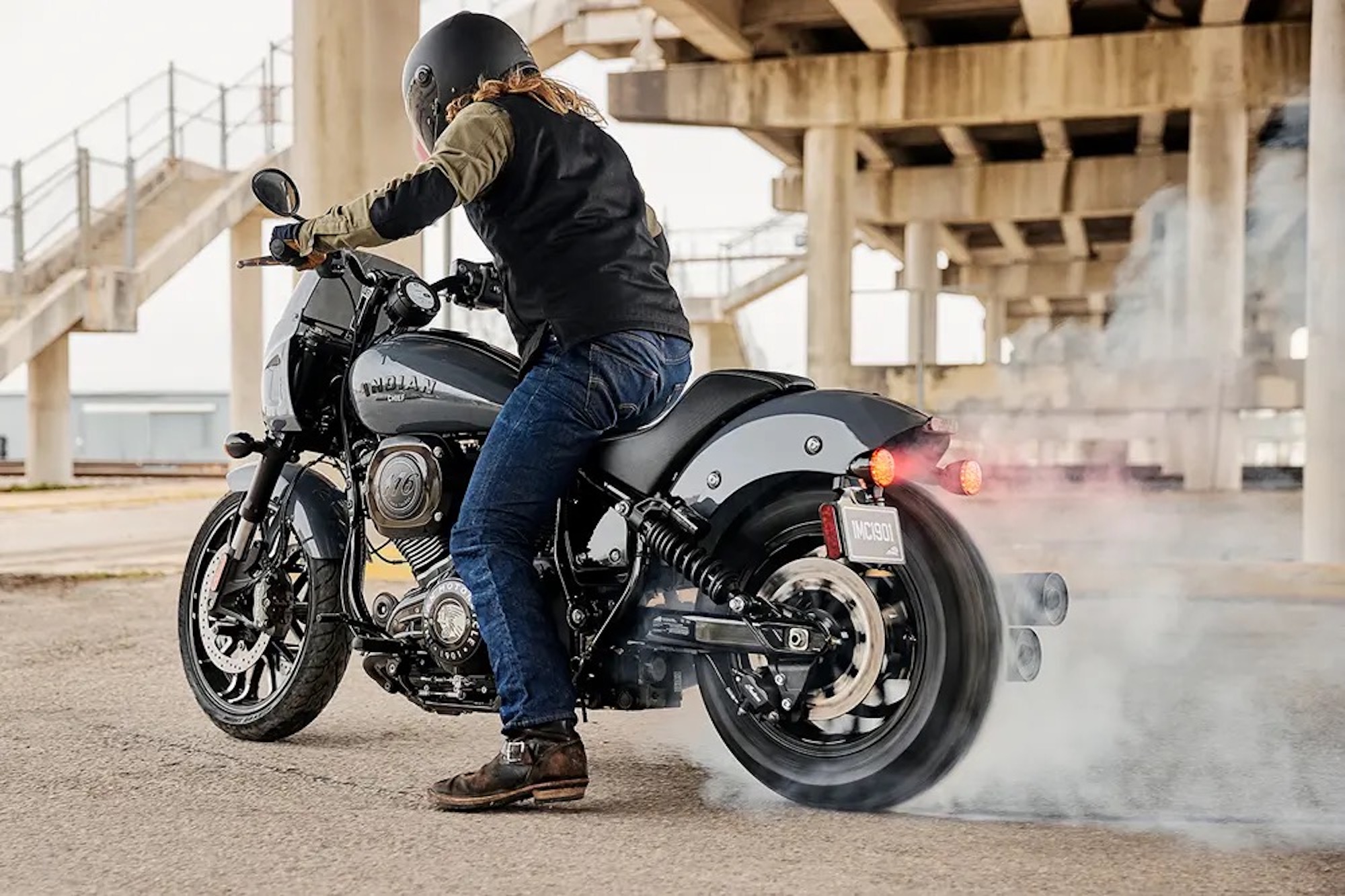 "With the introduction of Sport Chief, the 2023 Indian Chief line-up is more diverse than ever – offering a wide range of performance and styling options to meet each rider's unique personality and riding preferences," states Mike Dougherty, Indian's President. 
Expect the 2023 Sport Chief to debut in US / CAD markets in March of this year at an MSRP of $18,999 USD / (a slight discount down to 22,999 for Canadians), with Black Smoke, Ruby Smoke, Stealth Gray, and Spirit Blue Smoke for color schemes. 
If you're from the EU, hang tight – everybody's saying the 2023 Sport Chief will be available for y'all later this year.
Fingers crossed; meantime, is Indian's 2023 Sport Chief the cruiser for you?
*Media sourced from MCN*