After an incident in training, Marc Marquez will miss the Algarve Grand Prix, set to take place at the Portimão circuit in Portugal this weekend. 
A statement from the Repsol Honda team mentioned that the 8-time world champion suffered a crash which left him with a mild concussion. A couple of days after the event, Marquez was still feeling unwell, so he decided to drop out of the penultimate round of the 2021 MotoGP season.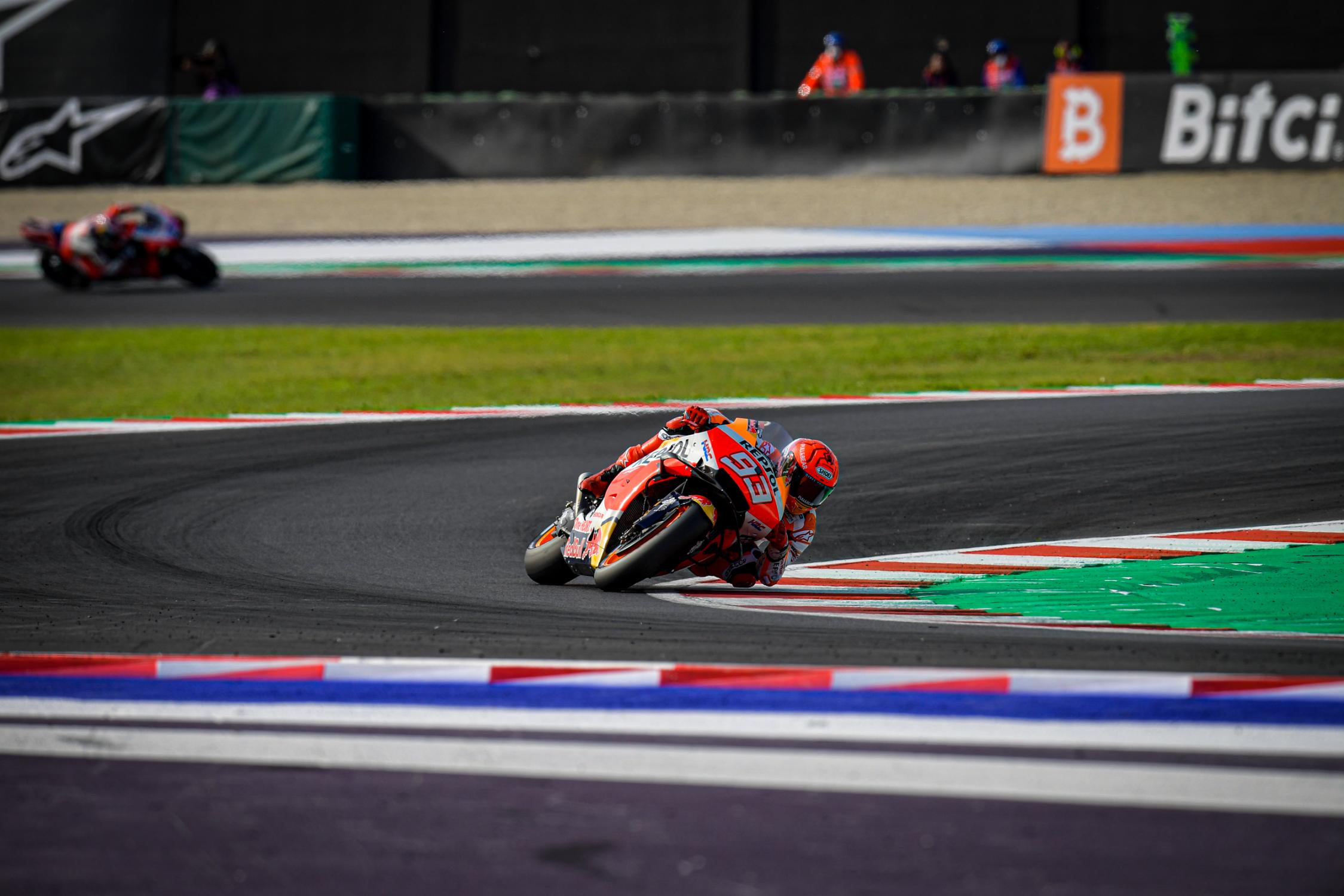 "This past Saturday, Marc Marquez, while preparing for the Algarve Grand Prix with one of his standard off-road training sessions, suffered a fall that caused a slight head concussion. After a few days of rest at home and seeing that he was still unwell today, Marquez has been assessed by doctors in a medical check-up to evaluate his current status. As a precautionary measure, this coming weekend, Marquez will not contest the Algarve Grand Prix."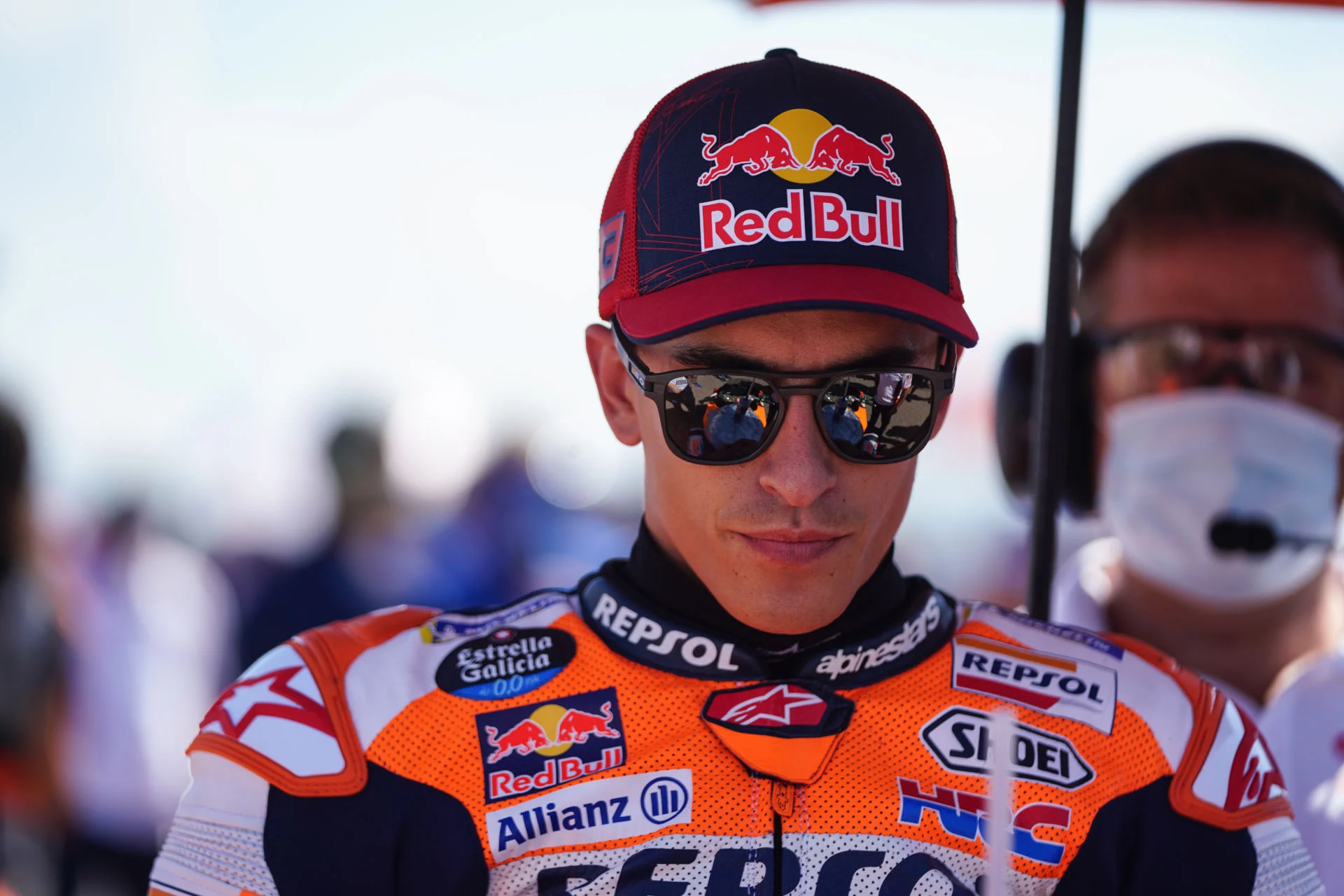 Marquez' absence at Portimão is unfortunate considering his recent form and back-to-back wins. The Spaniard is still recovering from the severe right humerus fracture that he suffered at the start of the 2020 season — an injury that resulted in multiple surgeries and nearly a year away from racing. His return in the 2021 season wasn't ideal as well, missing the first two races due to the injury and 4 DNFs along the way.
This recent training incident also raises the question of whether he will be fit in time for the final round of the championship at Valencia, set to take place a week after this weekend's round in Portugal.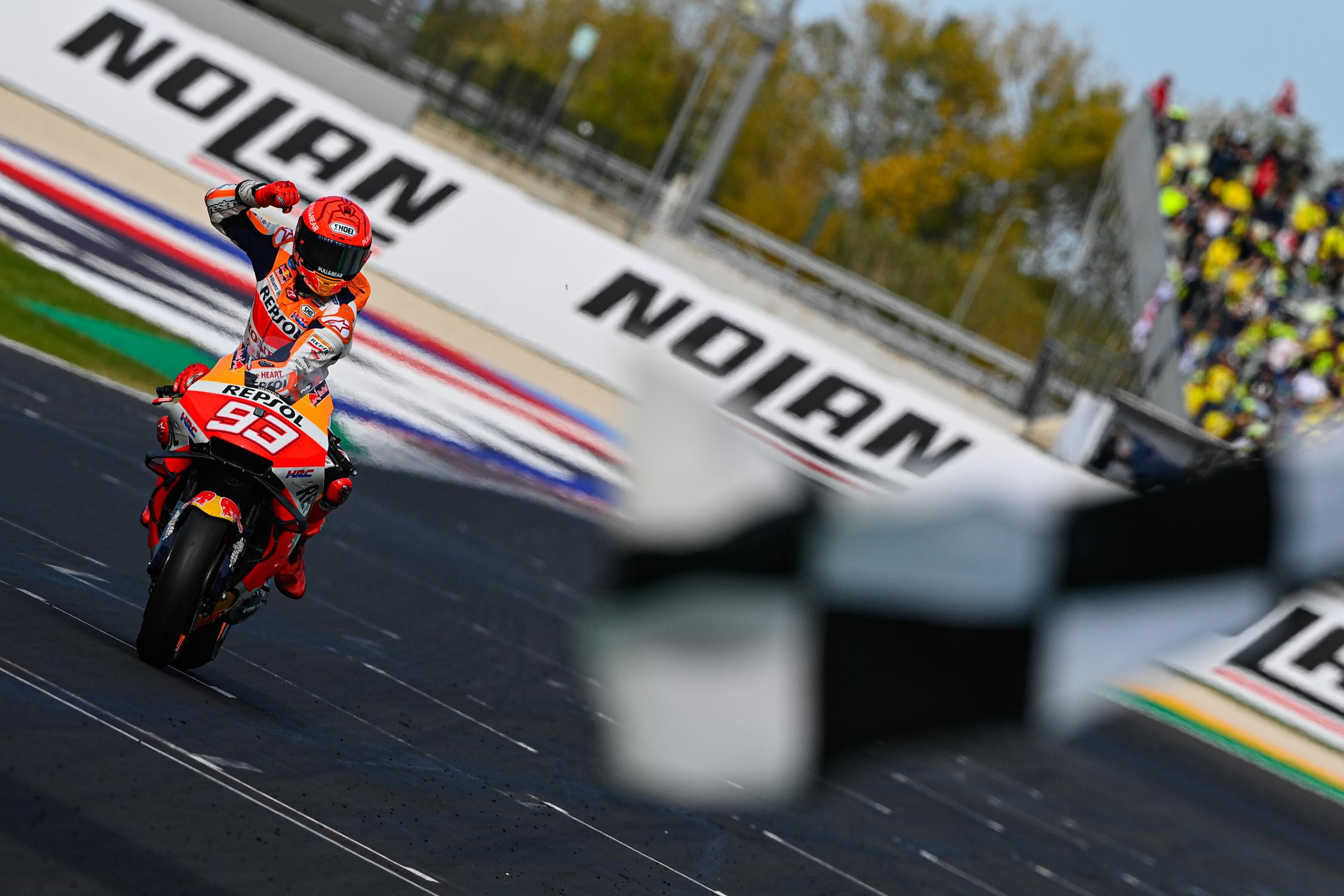 Asphalt and Rubber report that this season will end with a two-day test at the Jerez circuit, following the Valencia round. Honda has also developed a radically revised RC213V for the 2022 season, which the Spaniard will be looking forward to spending time on.
The best that Marquez can hope for from the 2021 season is to finish fourth in the championship, and he must understand that the risk of getting back onto a racebike too soon outweighs the potential reward he stands to gain this year. 
HRC has also announced that Stefan Bradl will replace Marquez at Portimão this weekend.