Bad news for motorcyclists in South East Queensland and Northern NSW with the famous Lions Rd now closed to traffic for six months and then open to heavy traffic.
Not only will riders be unable to use the road, but the picturesque wooden bridges – some single lane – will be replaced by modern, two-lane, concrete bridges. They will have no load limits, allowing trucks and caravans to use the route.
While the work will help keep the road open in flood times, it may become a slower trip with riders hindered by slow-moving trucks and caravans using the shorter route.
Kyogle Council says the new bridges will help the local timber and beef industries, so we can expect logging trucks and cattle transports on the road.
The alternative route along the Mt Lindesay Highway and Summerland Way almost to Woodenbong is 24.3km longer, so we can expect many other interstate trucks and grey nomads to also start choosing the hilly Lions Rd.
Council says the bridges will help the tourism industry, but it certainly won't help motorcycle tourism if the road is open to big trucks and caravanners.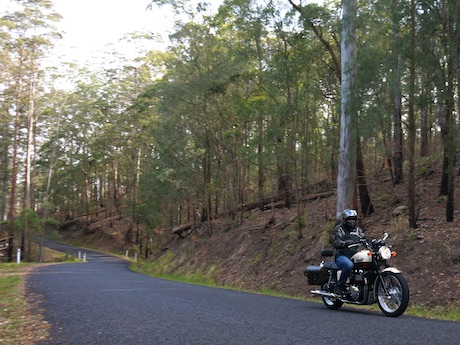 Emergency access
Kyogle Council says the two-lane concrete bridges will mean faster and easier access for emergency vehicles.
Let's hope that the improved road does not also come down with a dose of "white-line fever" with solid white and double-white lines painted along its length, preventing legal overtaking.
We expect either end of the Lions Rd from just south of the border crossing to near its intersection with the Summerand Way to be patrolled and barricaded with riders prevented from entering unless they are local residents.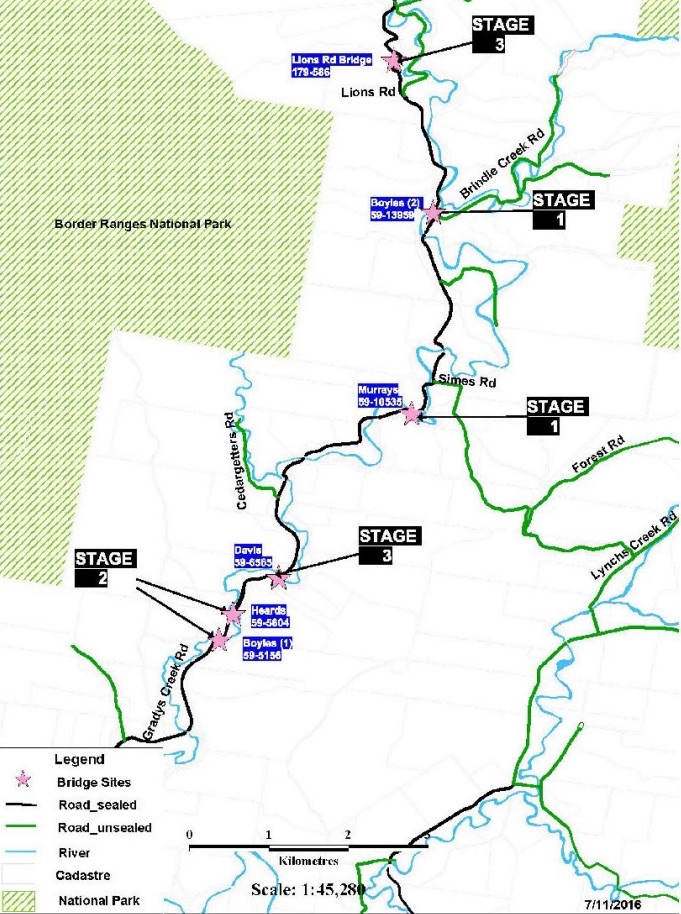 At times when the barricades are not staffed, riders may be able to slip past the barriers, but note that there will be gravel detours that may not be suitable for all motorcycles.
Even residents are advised that access to their properties is via Lynches Creek which is mainly gravel with sharp bends.
Adventure and adventurist riders may be able to get through.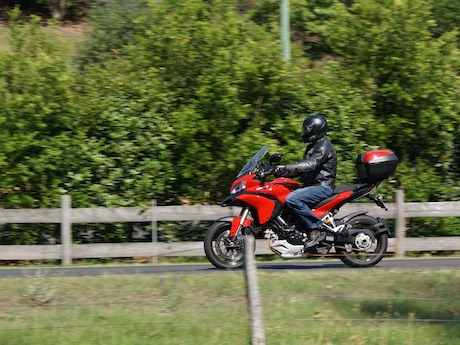 While the Lions Rd TT was abandoned last year and there is doubt over its future, this work shouldn't hinder it proceeding this year as it is usually held in September.
Council says the work should be finished before the end of June 2017.