The founding roots of Langen Motorcycles may have begun steeped in automotive and development back in 2018, but today's penchant for ultra-fast, ultra-light, ultra-exclusive bikes has the brand hitting a sweet spot with the right crowds. 
In plain English, Langen's got a good thing going and they're carrying all of that success forward with a new bike number two.
The question is, how do you beat the Ferrari roots, bespoke exclusivity and £35,280 price tag of bike number one?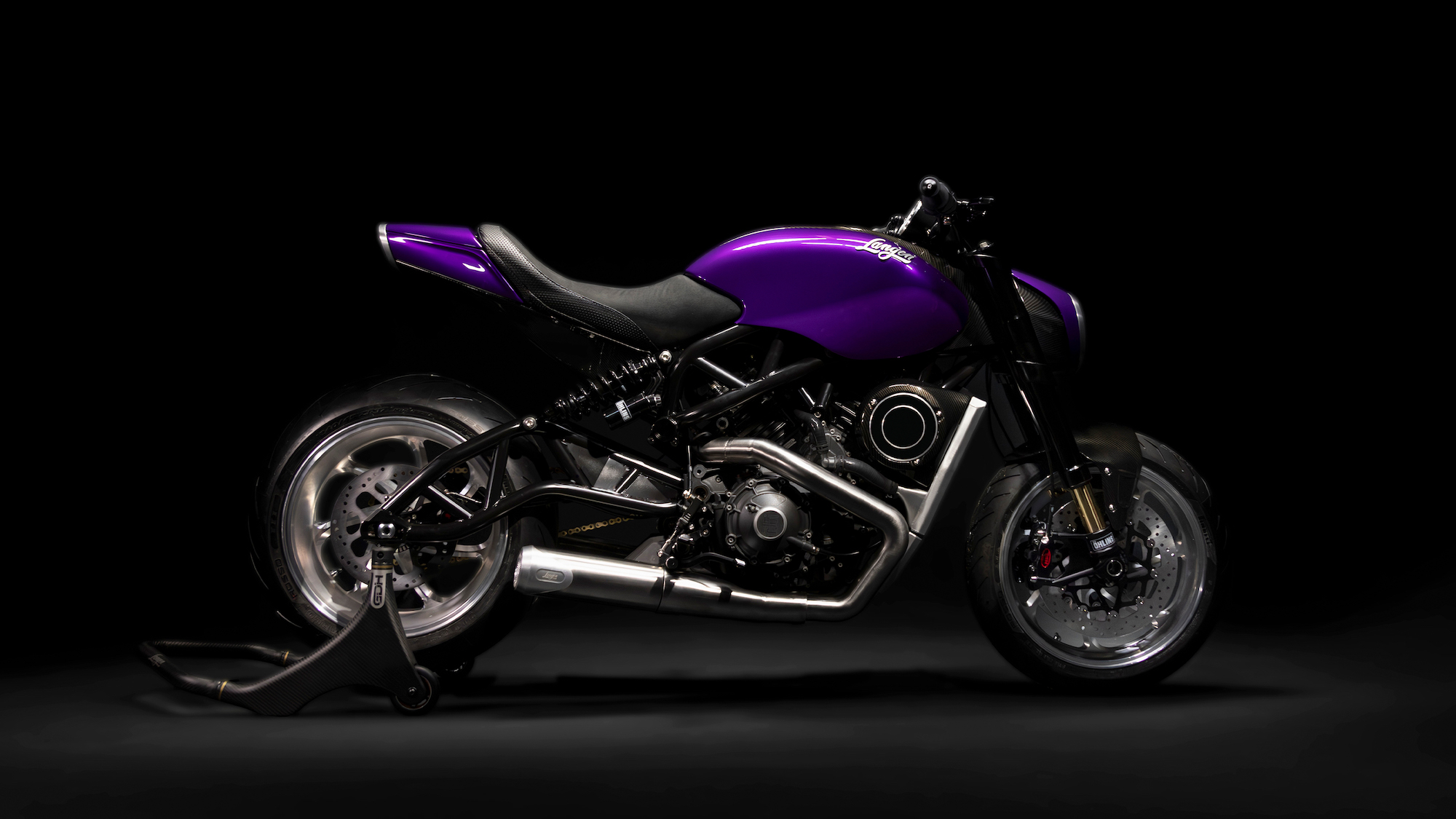 To be clear, we knew a four-stroke was coming down the Langen pipeline when founder Christofer Ratcliffe had a sit-down with MCN over the thing:
Most of the design team are now on the new project, which is what you might describe as a large-capacity four-stroke… I'm losing sleep, but it's my favorite part of the job – just being involved in [the] development and seeing a new bike coming to life from a blank sheet."

– Christofer Ratcliffe, Founder, Langen Motorcycles (MCN)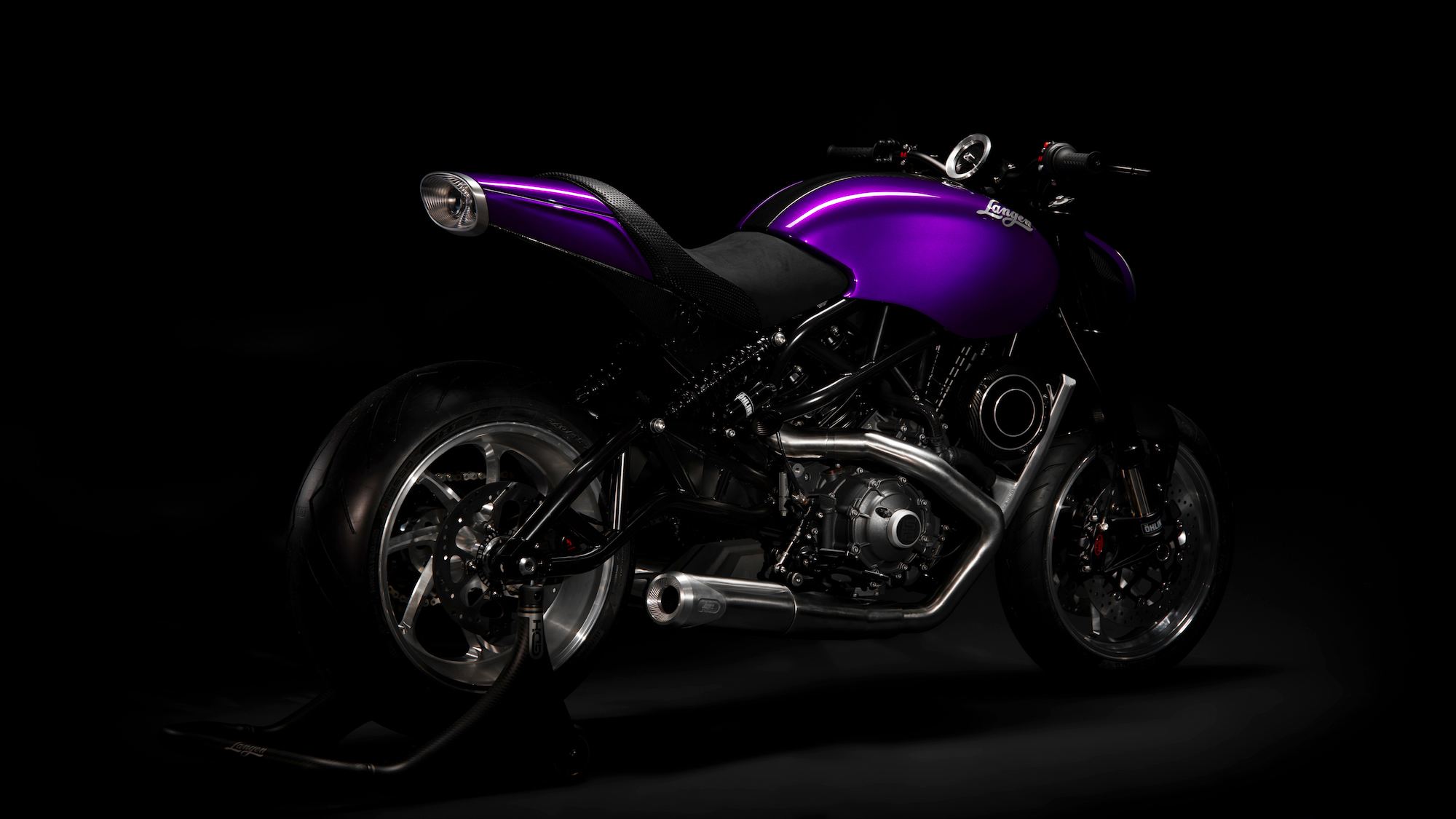 We now know that the four-stroke in question has been christened the "LightSpeed," and will be available for  an even more exclusive price: £37,000 +VAT.
For that tag, clients will get 1190cc's of punt, or 185hp @ 10,600rpm and 183Nm/102lb-ft of torque @ 8200rpm. 
Sound slightly familiar? 
That would be because the heart Langen's chosen for their new beastie is none other than the iconic Buell Helicon Rotax motor, the same powering Buell's 2023 Hammerhead 1190.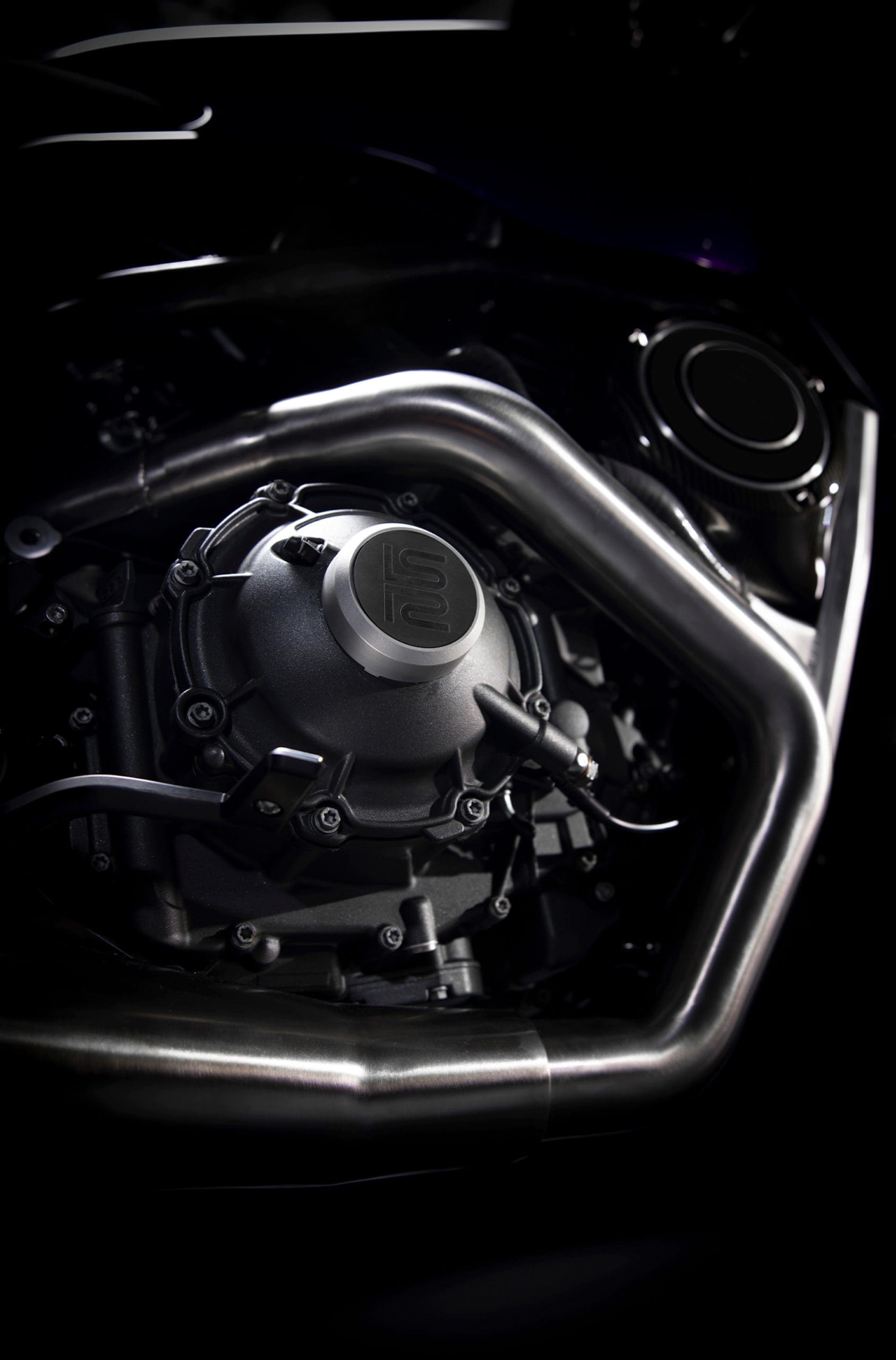 The whole bike weighs a scant 407.5lbs, putting power-to-weight at a dizzying 0.45 ponies to the pound, or 1,000PS (735kW) / tonne; Langen's known for using actual gold leaf in the detailing of their first Two Stroke model, so it's no surprise that the company went all-in on bespoke carbon fiber fairings for the LightSpeed.
Aluminium wheels – forged and machined completely in-house – are shod in Pirelli Diablo Rosso III rubber, while suspension is a veritable mouthful of cushy goodness:
Front suspension:

Ohlins FRT 301 USD 48mm forks with split leg compression and rebound damping, as well as a cartridge kit from multiple national superbike championships.

Rear suspension:

Twin Ohlins 36mm STX shock absorbers with a piggyback pressurised gas system, adjustable compression and rebound damping.
HEL Performance has supplied the brake calipers, while brake calipers are courtesy of HEL Performance; a front four-piston unit works with Twin ultra-lightweight 320mm floating discs, while he rear is handled by a single 265mm solid disc. 
Here's a further ganeder at the LightSpeed's specs, courtesy of Langen:
This slideshow requires JavaScript.
At £37,000, nearly everything about this bike's bodywork and componentry is customizeeable, from the paint options, to handlebars, wheels and "other unique finishing touches." We're told the LightSpeed is anticipating a UK debut by 2025, though global release will be later, likely further into 2026. 
What do you think of Langen's LightSpeed? Stay tuned, as Langen's also revealed that they're looking into building EVs.
This slideshow requires JavaScript.