A new motorcycle company is setting the words 'modern', 'carbon fiber' and 'two-stroke' alongside the promise of 24-karat gold-leaf detailing – and it premieres in three weeks. 
Langen Motorcycles was Founded in 2019 when Christofer Ratcliffe – previously the Chief Design Engineer at CCM Motorcycles – decided to break away from the convention of a larger company and create his own twist on the current market.
"I wanted to create something completely new," Christopher tells us. "I sold my car, sold my home, I went all-in on it."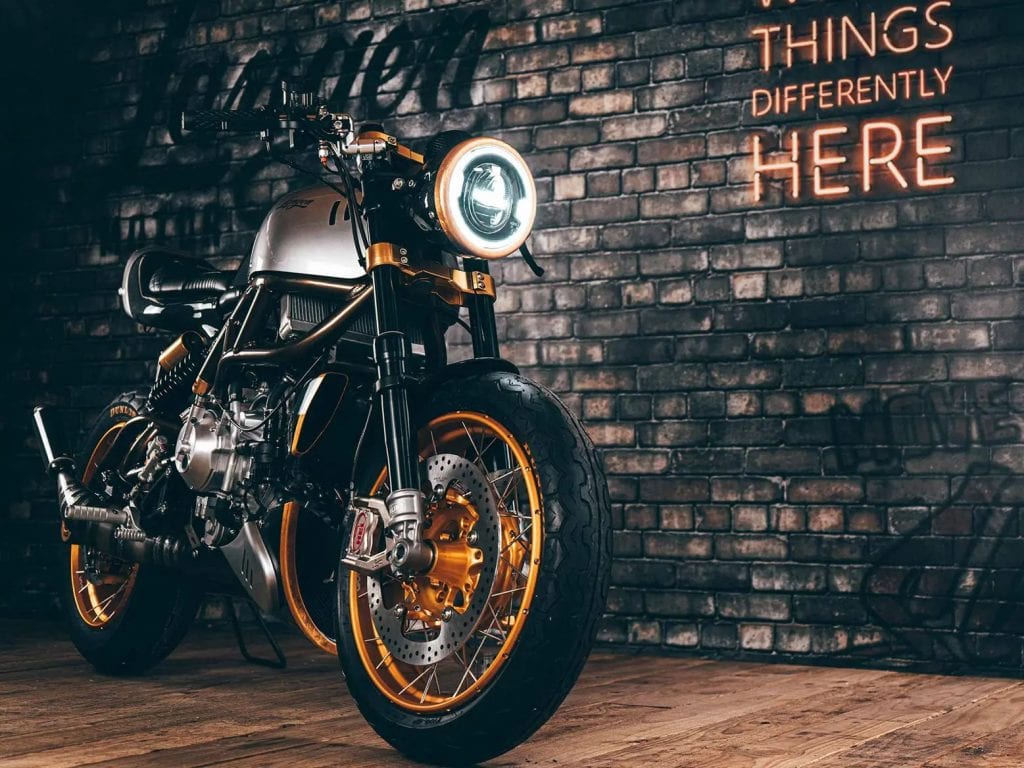 His passion was not misplaced. By the time the lockdowns hit in 2020, the business was in full production of their first bike – and there was an immense amount of interest in the big reveal. 
"We managed to get to one show last September, in between lockdowns. The response was overwhelming from everyone who saw the bike in the flesh. It validated all the hard work and sleepless nights."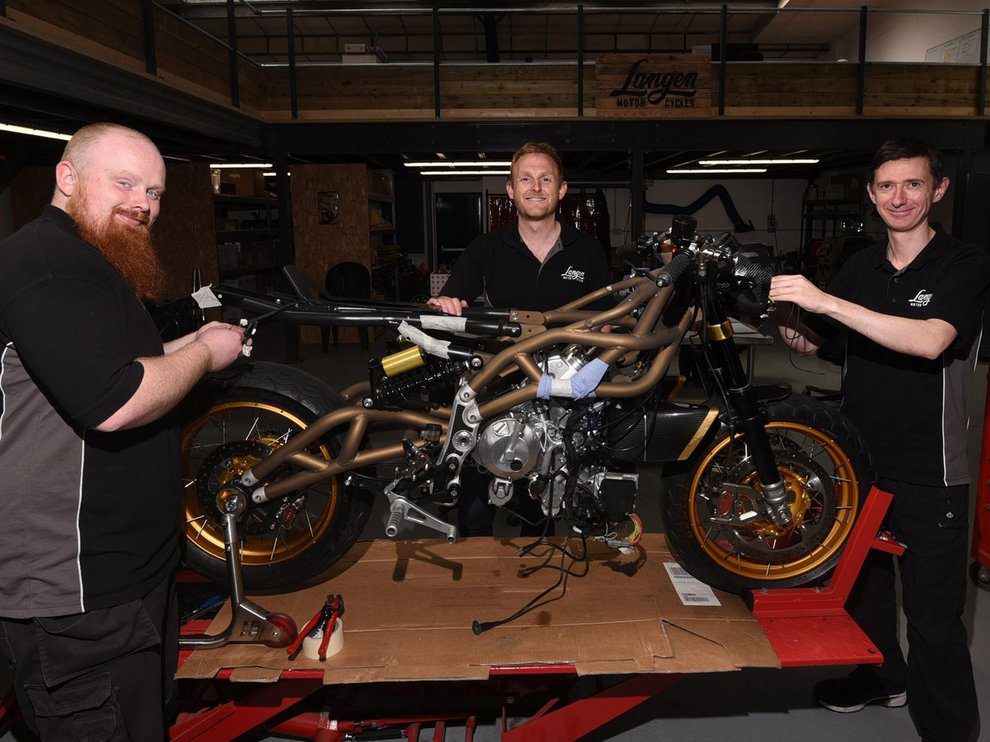 According to a report from WiganToday, the Two-Stroke will feature a 249cc, 90º V-twin engine capable of tossing out a top speed of more than 140mph, as well as a hand-laid carbon fiber tank and bodywork, courtesy of the gents at Wigan factory.
The bike will also have a tubular aluminum 'space' frame and swingarm, purported to be 'ultra-lightweight, also a factor that was hand-built in-house.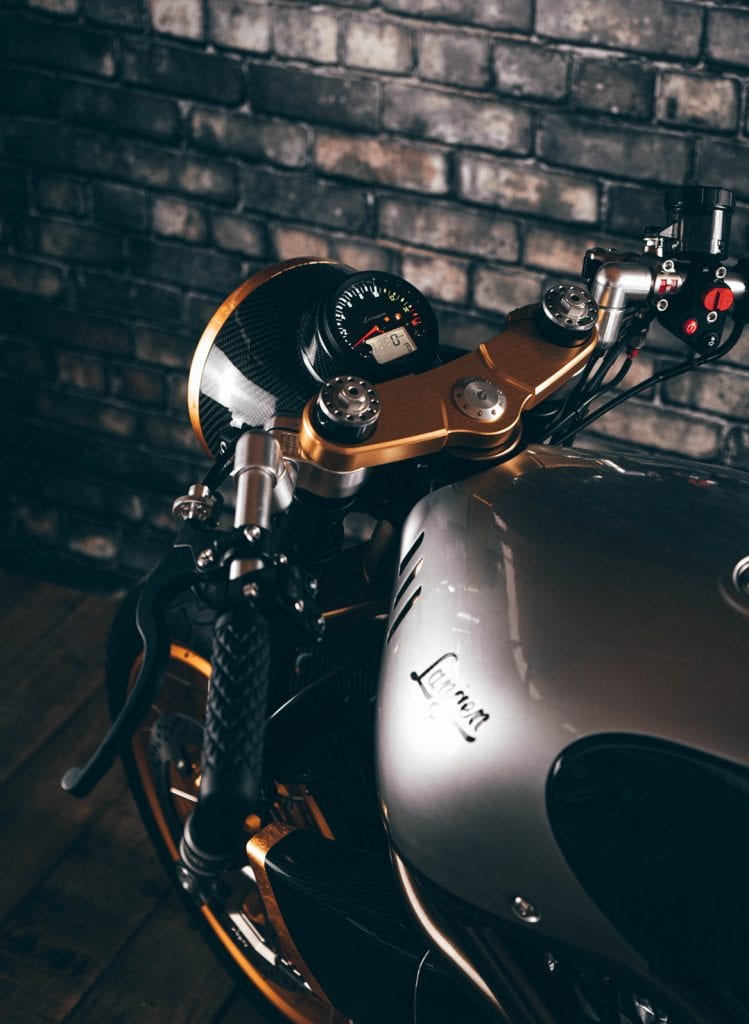 With only 100 units in the batch, the deposits are coming in hard and fast.
Interested in buying this beauty? The Langen Two-Stroke will be up for grabs at the exclusive price of £28,000, with a £1,000 refundable deposit to secure a build slot. 
Langen Motorcycles will be premiering the bike at the Goodwood Festival of Speed, in West Sussex, England, in 21 short days.
For more articles on the beauties of limited edition motorcycles, head over to MotorBikeWriter.