This spring is seeing wild success for Langen on the creation and launch of their two-stroke, carbon fibre, and 24ct gold leaf café racer brainchild – so much success, in fact, that they've already begun setting up the lab for an eventual four-stroke sibling, with electric beasties to follow soon after. 
Let's get into it.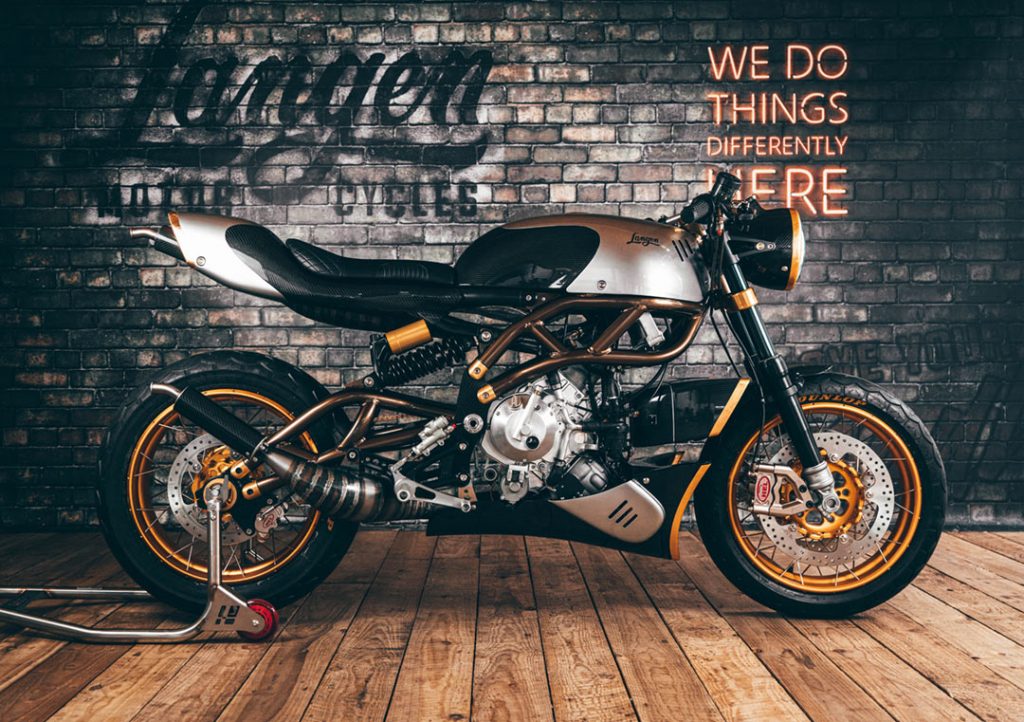 "We didn't do that much market research, we just built what we liked and seemed to have hit a good spot on the dartboard," says founder Chris Ratcliffe on the achievement of the café racer into the moto community in a report from MCN. 
"The next bike will be a four-stroke and it will not be a café racer, it will be completely different," he continues. 
"We're going to create something two-thirds of the weight of the competitor bike, it will probably have more power, it will have better equipment and perform better on the road and track."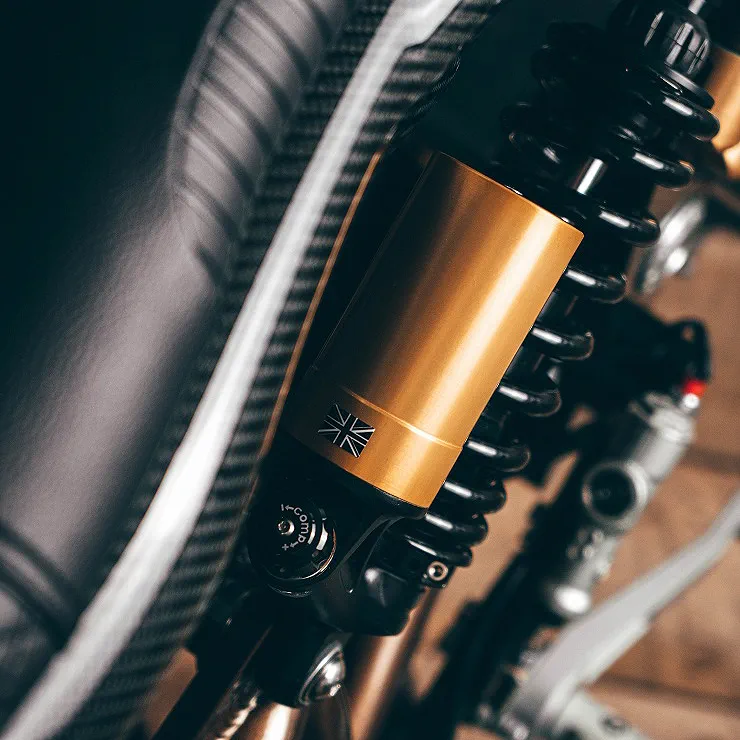 Ratcliffe goes on to drop a few extra deets: roughly 18 months until the four-stroke is here, with the £33,600 of the two-stroke indicating a similarly top-shelf pricetag for the newbie. 
Naturally, with the motorcycle industry becoming more spark-specced by the day, Ratcliffe was poked to see if he was thinking about anything emission-friendly. The gent responds to the potential of an electric motorcycle with the following:
"We absolutely have to be looking at electric. We are all petrolheads here – make no mistake – but we appreciate that if we want Langen Motorcycles to be here in 20 years we're probably going to have an electric offering."
"We've developed our own special modular batteries… and we're working with other car and motorbike companies to explore electric solutions."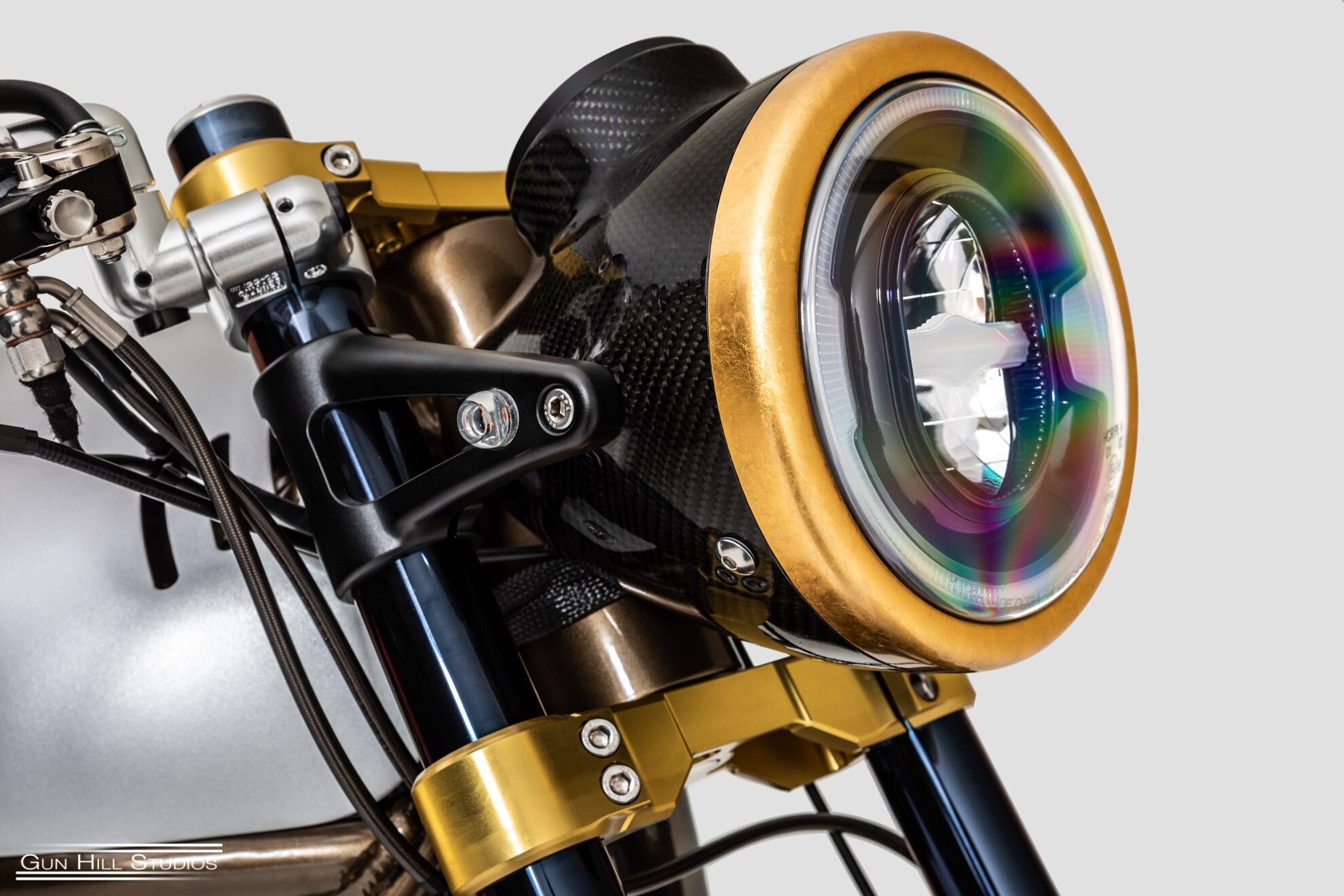 Other ideas on the horizon for the Wigan-based brand include a trackday conversion kit, as well as the potential for the current two-stroke to wear a bikini nose cone fairing and sport Dymag wheels. 
Cool.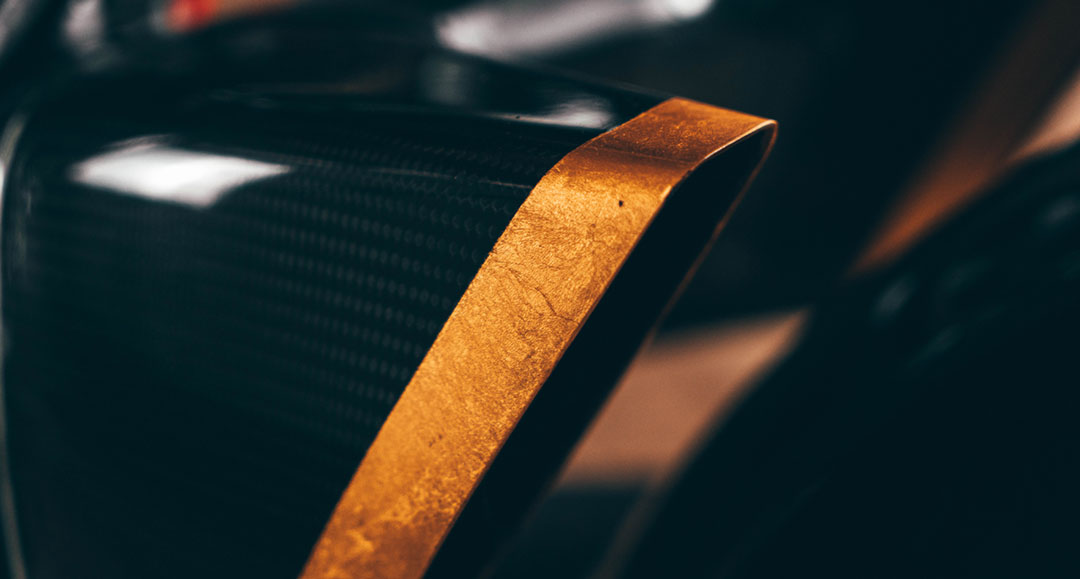 For other topics like this, be sure to subscribe to our newsletter where our main man Cameron Martel curates the best of the latest and hand-delivers it to your inbox. 
Drop a comment letting us know what you think, and as always – stay safe on the twisties.