Young French couple Fanny, 19, and Jonathan, 20, have launched a Kickstarter campaign to fund their idea for illuminated tape to light up your motorcycle helmet.
They created Spektre which is a lighting system made of electroluminescent wire and an electroluminescent strip "for the sole purpose to be fixed on a motorcycle helmet".
"Being both passionate bikers we had this idea and we are now embarking on a new adventure," says Jonathan.
"We love to take up challenges and we have many ambitions, we want to develop this company because for us it is a market of the future and that we have ideas and plans for this company. We are passionate about the United States and Australia, we want to open our society there."
Electroluminescent wire has a flat face to which Jonathan and Fanny added a slightly wider stick tape that comes in several colour choices colours and which they claim does not damage the helmet.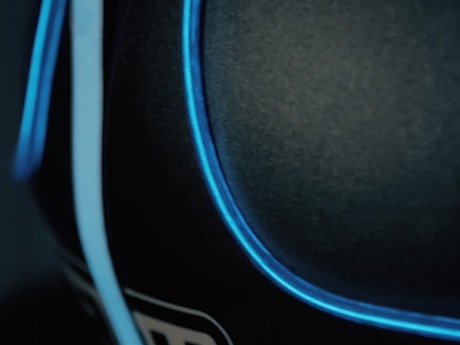 "The helmet is certified and maintains its warranty. We operate on a very high level of quality, we do it right is much more important than to do first," Jonathan says.
Spektre runs on a rechargeable battery fixed to the back or side of the helmet like an intercom.
It operates in three different modes: slow flashing mode, rapid blinking mode or static mode.
"Spektre allows customisation of motorcycle helmet," Jonathan says. "Each person can choose the design they wish, the wire being flexible and measuring 3 metres.
"In addition to the aesthetics of the product, Spektre is safe, it can be more visible at night or in a dimly lit area."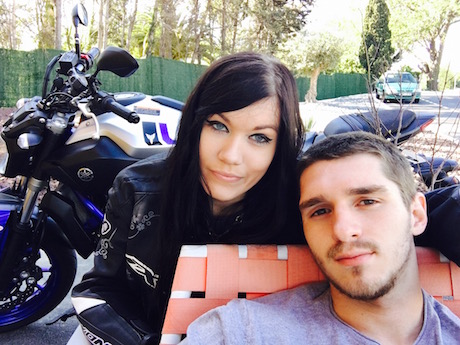 If you would like to help their Kickstarter campaign or pre-order the tape, click here.
There have been other similar projects before, including the LightMode full-face motorcycle helmet that includes a electroluminescent (EL) element which wraps all the way around the helmet and lights up at the push of a button.