A Cool Addition to Your Collection
LEGO has done some seriously cool automotive sets in the past, but now there's a fantastic Harley Fat Boy LEGO Creator Expert model available. Harley and LEGO teamed up to make this happen, giving LEGO and Harley fans everywhere a reason to get excited.
The set, once completed, measures about 12 inches long and is made up of 1,023 pieces. The bike comes with working steering and brake levers, meaning it's a pretty darn realistic model. The engine is truly interesting. It actually has working internal parts. Yep, the pistons go up and down.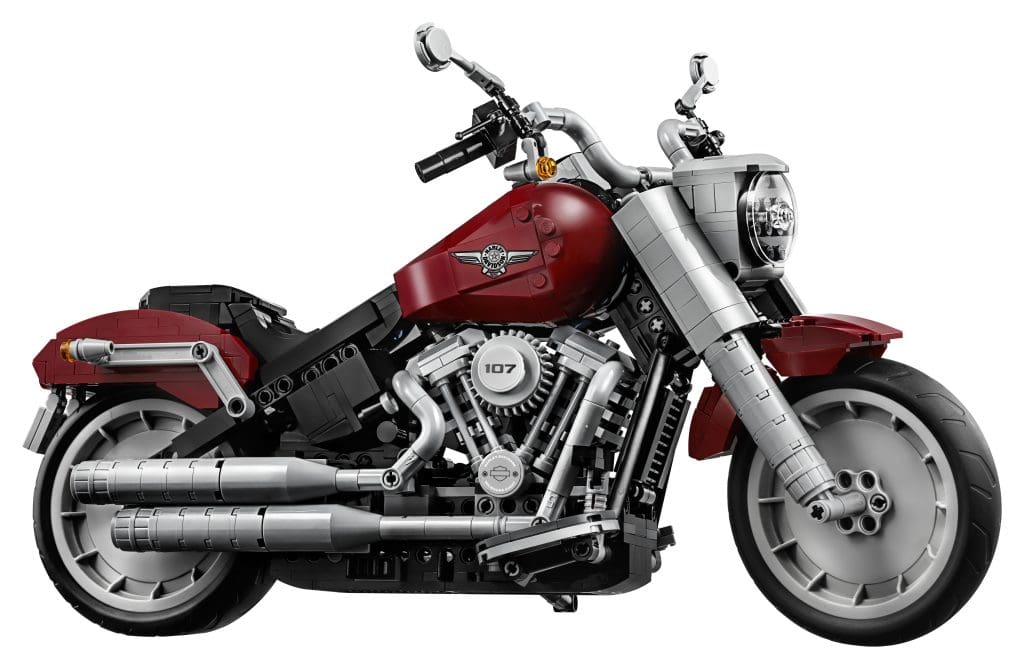 To get the engine to do its thing you need to roll the bike along. The engine is tied to the chain drive and rear wheel. With everything connected properly, you'll have as close to a real operating tiny Milwaukee Eight engine as you can get. LEGO representatives sounded genuinely excited about the collaboration. LEGO Design Master Mike Psiaki said this of the project:
Bringing this Harley-Davidson motorcycle to life in brick form is incredibly exciting. The model truly captures the iconic design, advanced engineering and attention to detail of this iconic motorcycle, offering an immersive building experience and a unique collector's item for Harley-Davidson enthusiasts and LEGO fans of all ages.
Harley-Davidson representatives also expressed excitement about the project. Harley's Chief Marketing Officer Heather Malenshek said the company hopes to toy inspires people both in the finished result and the process of building the bike. It's a cool little toy and the most affordable way for you to own a Fat Boy motorcycle.