When it comes to motorcycles and style, nothing quite does the trick in the helmet category as a Leather Motorcycle Helmet. Typically there are two distinct types of helmets here (no, not black and brown);
Motorcycle Helmet that is covered with black or brown leather or, (usually DOT rated)
A vintage motorcycle helmet that is made out 100% out of black/brown leather. (not DOT rated)
Helmets that are made 100% out of leather typically do not carry any type of safety certification such as a DOT cert. They are often referred to as motorcycle hats or caps.
Leather Motorcycle Helmets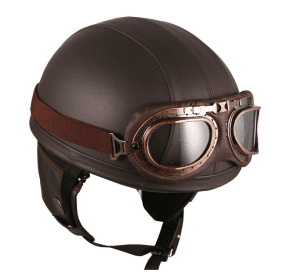 Brown Leather Motorcycle Helmet with Goggles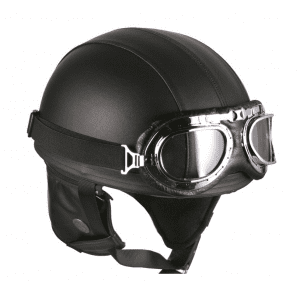 Black Leather Motorcycle Helmet with Goggles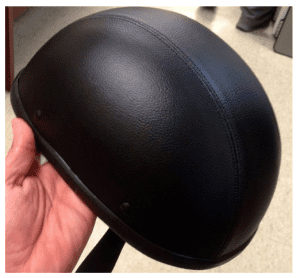 Novelty low profile Leather Motorcycle Helmet – Black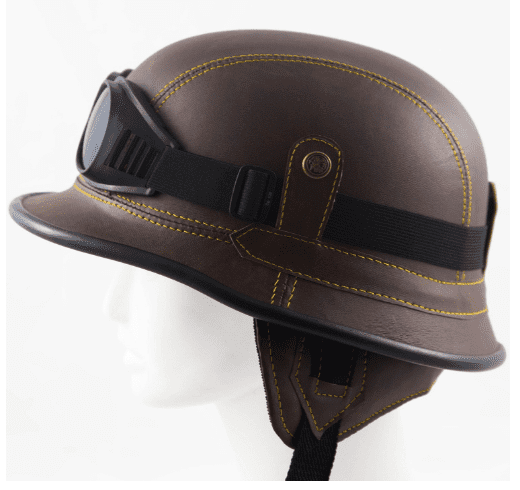 German Black Leather Motorcycle Half Helmet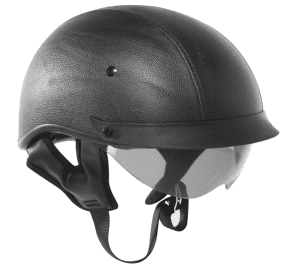 Black Leather Dual-Visor Motorcycle Half Helmet
Vintage motorcycles helmets are another alternative to leather to compliment the look of an old-school biker.
All Leather Caps
There would not be very much benefit to wearing a leather cap such as these related to safety. They would not provide very much protection in the event of a crash. Although a low speed crash or some other light impact they might prevent a few bumps, skid marks, or even road rash. Better than not wearing a helmet at all! Just don't try and pass one off for a real helmet if your state requires one.
It's really more for that look, in a vintage kind of way.
Here are a few pics of some old school biker ladies wearing their leather motorcycle helmets, and a few other vintage photos from that time period.