Imagine how much fun it would be to commute to work on the new electric KTM Freeride E SM super motard.
The third model in the Freeride electric motorcycle range is KTM's first street-legal electric bike following on from the SX and XC dirt-bike versions.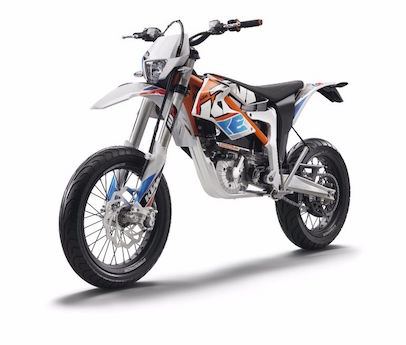 The Freeride E SM weighs only 108kg and features front and rear brake levers like a bicycle as there is no need for a clutch lever. The company hopes that will encourage cyclists to convert to electric power for commuting.
From the video above, it could also turn the morning commute from boring to outrageous fun, especially if you go via some of the skate parks!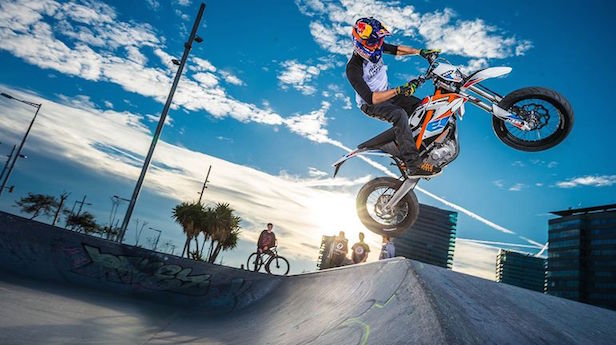 But don't get too excited yet as there is no word yet from KTM about exporting the bikes outside of Europe.
Late last year KTM Australia spokesman Greg Chambers said distribution would be decided by the KTM board after a full model year of testing in the European market.
"Fingers crossed it all goes ahead but we won't know for some time," he said at the time.
That situation hasn't changed in the past six months.
"I don't have any new information for you regarding the electric models arriving down under," he says. "The factory haven't given any indication as yet for when they will release them outside Europe."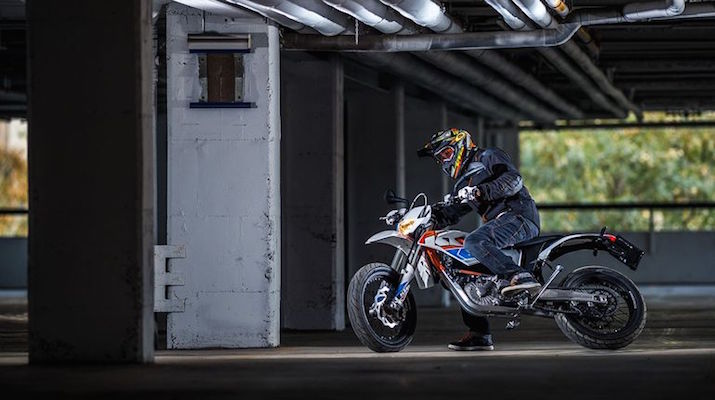 Freeride models sell in Europe for €10,995 (about $A15,500) for the E SX, €11,295 ($A16,000) for the E XC and €11,000 ($15,500) for the new E SM.
The Freeride E SM is not only the first road-legal electric bike from KTM, but also the first that can be ridden on a novice A1 European driving licence restricted to 125cc or 11kW. In Australia, all electric bikes are learner-approved, no matter how much power they have or what they weigh.
It is powered by a liquid-cooled brushless, permanent-magnet, synchronous motor with 11kW of power, short bursts of 16kW and 42Nm of torque.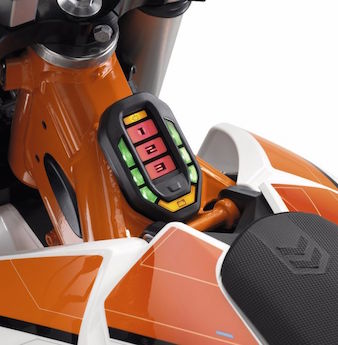 There are three motor management power modes – economy, standard and advanced – that can be selected at the touch of a button on a panel between the saddle and the steering head.
The motor runs off a 300V li-ion battery developed jointly with Samsung, weighing 28kg and producing 2.6kWh. Full charging takes 80 minutes or 50 minutes to reach 80% capacity.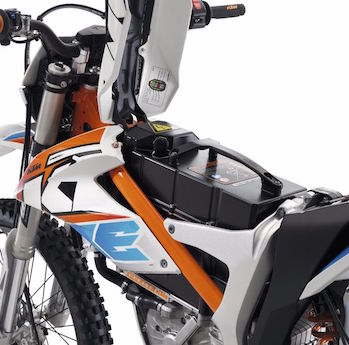 A full charge will power the bike for up to one hour, depending on output level and riding style. The battery sits on top of the motor and has a handle on the top so it can be quickly replaced with a pre-charged spare. There is no word on how much a spare battery costs.
Power goes to the rear wheel through a fixed gear transmission eliminating the need for a clutch.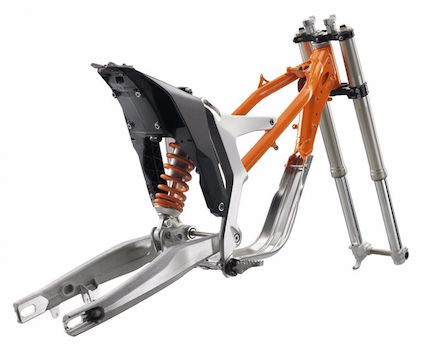 It has the same composite frame as the other models with two aluminium central braces, connecting a steel tubular structure, the motor as a stressed member and the subframe is heavy duty polyamide fibre.
Suspension is supplied by KTM's long-term partner WP and features 43-mm upside-down forks and a PDS shock absorber.
It comes with 17-inch Giant wheels with Pirelli Diablo Rosso tires and the three-disc brakes have radially-mounted Formula brake four-piston callipers.
KTM has long been a renowned dirt bike manufacturer, but the past few years have seen a shift in emphasis to road bikes. Street bikes now represent 60% of their sales.
KTM global boss Stefan Pierer says street bikes are where the major growth is for their company.