You remember that 990-ish bike that we're thinking will be punted out sooner rather than later?
Well, we have further updates on the heart that would power her – and judging by the design registrations, we've definitely got additional evidence of MOAR POWAHH!!
The new KTM engine has new block, cylinder, and head castings, matching up to refreshed crankcases, oil pan, cylinder head, and transmission.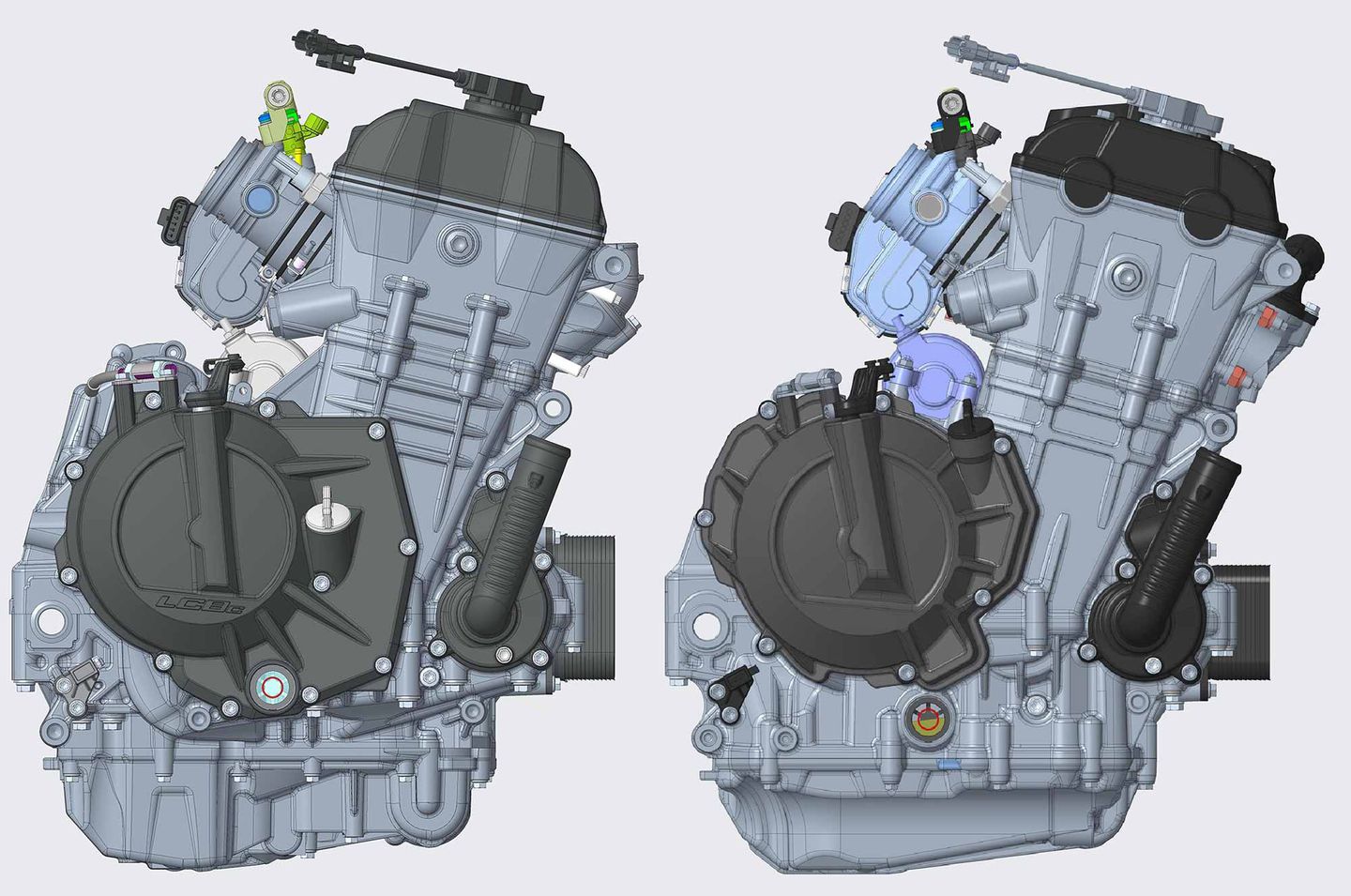 If you take a quick gander above, you'll see that the cylinders themselves look a tad longer, the head more condensed, the oil cooler bigger – and with the pan moving to make room under the starboard side of the engine for a catalytic converter, we're likely to get room saved for a more truncated pipe.
That's not all; according to the report from CycleWorld, the rear of the transmission has also been redesigned, "[where the] top of the transmission has been cut away, probably to give greater freedom to chassis designers when it comes to the position of the rear shock's upper mount."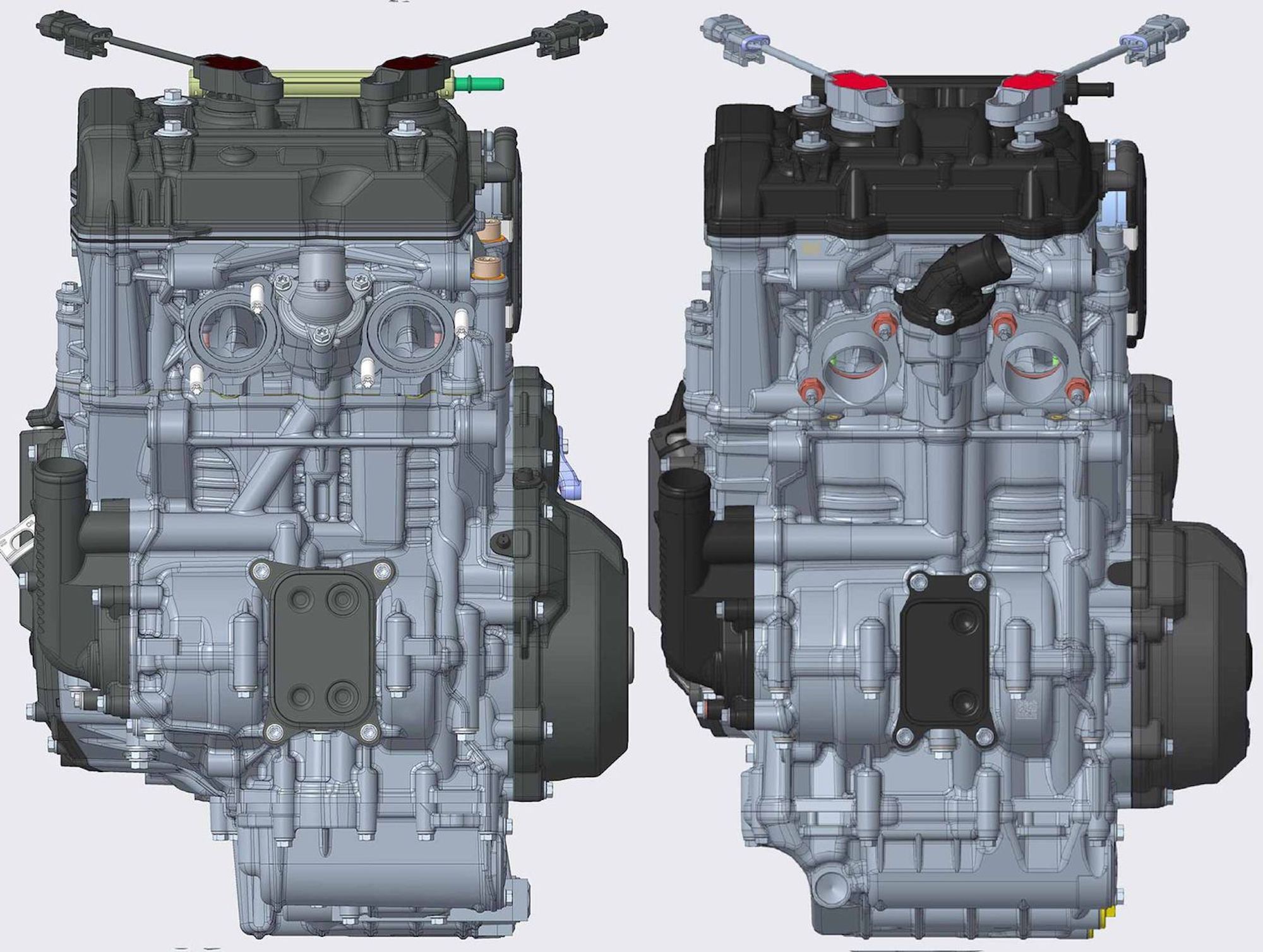 Bottom line, we're looking at a heart set for future capacity and power out the wazoo; what do you think KTM has in store for this engine? 
Let us know in the comments below, be sure to smack that button at the top of the page for the best ad-free reading this side of the internet, and as ever – stay safe on the twisties. 
*Media sourced from
CycleWorld
*