Hollywood actor Keanu Reeves is working on his second motorcycle after the successful release of his first project the KRGT-1.
His company, Arch Motorcycle Company, has just released the above video of the bike which recently passed its emissions tests with the California Air Resources Board (CARB) and the Environmental Protection Agency to be legal in all 50 of the United States.
Surprisingly, the action actor doesn't feature in the video.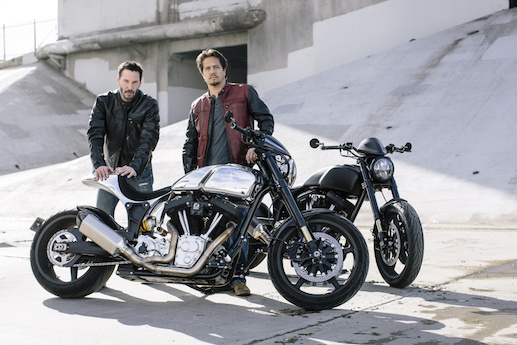 Keanu started his motorcycle company eight years ago with LA friend Gard Hollinger to customise bikes and later it grew to a motorcycle production company.
Their first ground-up motorcycle build is the "retro-modern" KRGT-1 and the company confirms that the R&D process is currently underway for a second ARCH motorcycle, perhaps the KRGT-2.
The name sounds like something out of Keanu's film, The Matrix, but it's simply formed by the initials of the founders.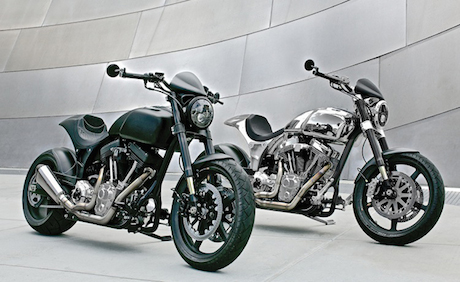 The limited-edition bike is powered by a 2032cc S&S V-Twin and comes with Ohlins forks, Race Tech shock, BST carbonfibre wheels and a hefty $US78,000 ($A108,500) price tag.
For that price you'd want it delivered personally by the Canadian heart throb!
However, they claim they created more than 200 parts for the bike which took more than 300 machine-hours using state-of-the-art CNC and water-jet machinery.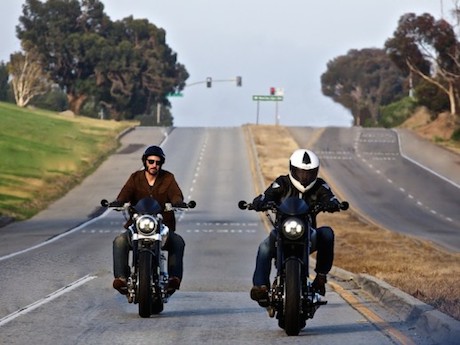 The KRGT-1 closely resembles a Harley Sportster but with a fat 240mm rear tyre, Sons of Anarchy front end and a clean rear end thanks to the "hidden" shock. Arch claims 90kW of power at the rear wheel and a whopping 165Nm of torque.
They will only produce about one a week and the deposit is $12,000 before they start on an order.
Their website also has someth interesting background info on Keanu including the fact that the 51-year-old star of The Matrix and Speed has long loved motorcycles and only ever owned two cars.
"His first motorcycle was a Kawasaki 600 Enduro, followed by the beginning of his Norton affair and the first of many he'd own over the years. Often away from home and his Norton's, he got in the habit of buying a bike when filming on location and selling when the shoot was done. He's owned a Suzuki GS1100E, Suzuki GSX-R750, 1974 BMW 750, a Kawasaki KZ 900, an '84 Harley Shovelhead, and a Moto Guzzi among others," the website says.