Represent the Green
Electric green can be a hard color to pull off unless it's in the context of racing-related apparel. For our die-hard Team Kawasaki-loving readers, the company now has an apparel collection to support the KRT WSBK racing squad.
The collection features shirts and sweaters that have a visual appearance that looks like it was directly drawn from Kawasaki's motorcycle livery lab. The apparel replicates Kawasaki's racing ethos through the use of lime green and black with red accenting, much like their current WSBK racing bike that will be ridden by Jonathan Rea for the 2021 season.
If you manage to watch a race this season, you'll be surprised to see Kawasaki's pitlane full of engineers wearing this same apparel. It is marketed as "teamwear replicas" at the end of the day.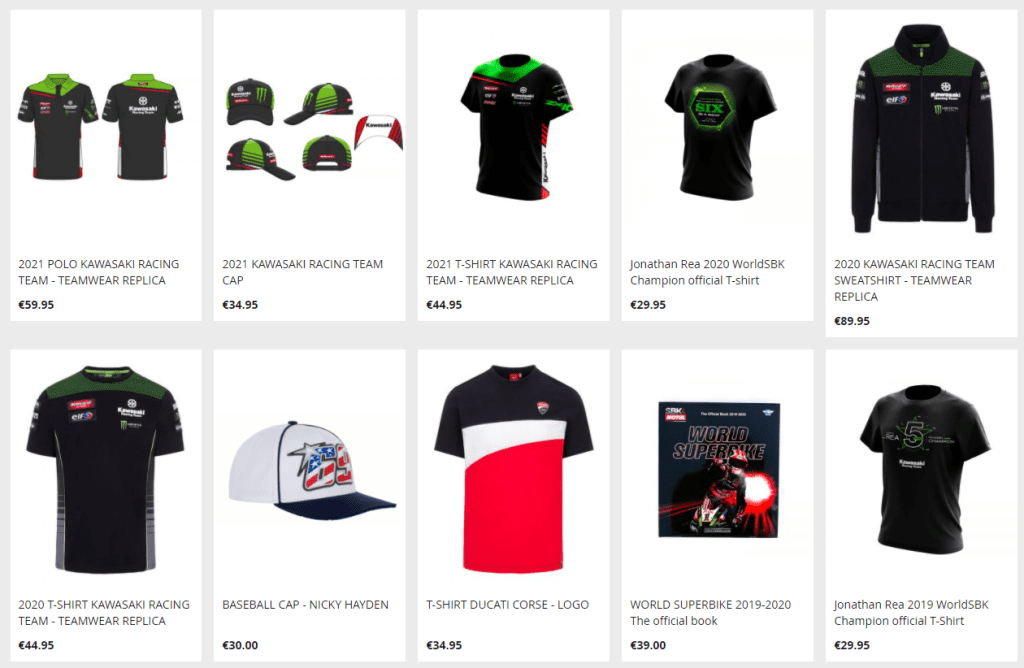 If you have a natural aversion to logos and branding, perhaps this bit of kit isn't for you. This apparel collection has been doused in all of the logos of KRT's racing sponsors to give you the official racing look. From Monster Energy to Elf; all of the brands that contribute to the success of the KRT racing team have representation on this merchandise.
The clothing line is available on the official WSBK online store, or select Kawasaki dealerships.