The famous maker of the Kalashnikov AK-47 assault rifle is now turning its attention to building electric motorcycles.
It's not uncommon for weapons and motorcycles to be made in the same factory. Doing World War 1, most British motorcycle companies also made munitions. BSA started life as the Birmingham Small Arms Company Limited.
The Russian Kalashnikov conglomerate is making its electric motorcycles for police, security and armed forces. Fifty of the bikes will be used by Moscow police during next year's World Cup.
Here's a video of the army version.
Electric bikes are useful for stealthy policing duties because they are quiet and non-polluting and can even be used indoors.
For some years now, the US Army has been working on electric bikes for stealth combat duties and police forces around the world are now using electric motorcycles and scooters.
Kalashnikov electric bike
There are few details about the Kalashnikov bike, but they claim range of about 150km.
That's not so great considering the new Zero models have range up to 360km. Zero Motorcycles are no longer available in Australia.
The Kalashnikov has a charging cable that fits into a pannier that also houses the battery.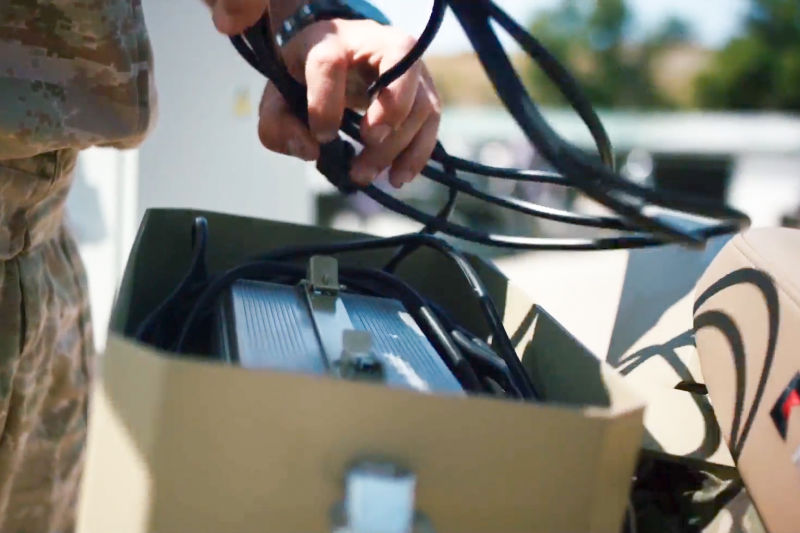 Rather than direct drive from the electric motor like most electric motorcycles, it has chain drive like Brammo Empulse electric bikes, now owned by Polaris.
The instrument panel looks very military and Spartan with a bunch of old switches and an analogue speedometer with a separate LCD info screen.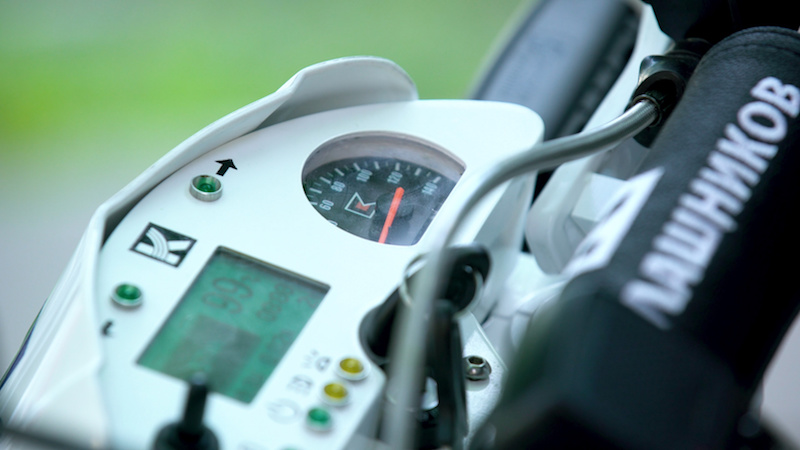 Of course, the Kalashnikov bike has a gun rack on the handlebars, no doubt able to accommodate an AK-47 so the rider can quickly grab it for combat.
The bikes are made by Kalashnikov subsidiary IZH who has been making bikes since 1928 and moved the captured German DKW factory to the Urals after World War II.