Italian electric motorcycle company Tacita has launched an electric cruiser.
It looks a lot like a Harley-Davidson Street 500 and has a turbine sound similar to the Harley electric Livewire.
The T-Cruise was launched in the USA this week and is featured in this video where you can hear its turbine sound and see it performing a burnout.
Now compare that with the sound of the Livewire.
The Tacita T-Cruise is powered by an electric liquid-cooled asynchronous three-phase induction motor.
Performance is 30kW of power at 8000 revs and peak torque of 70Nm from the moment you open the throttle. Riders can select ECO or Sport engine modes with varied power and range.
Tacita battery options
There are three battery options available. The base 7.5kWh model costs $US10,999, a 15kWh model costs $US14,999 and the top-of-the-range 27kWh version costs $US27,999.
Range is 80km (50 miles) for the base battery, rising to 150km (93 miles) for the mid-sized battery and a top range of 270km (168 miles).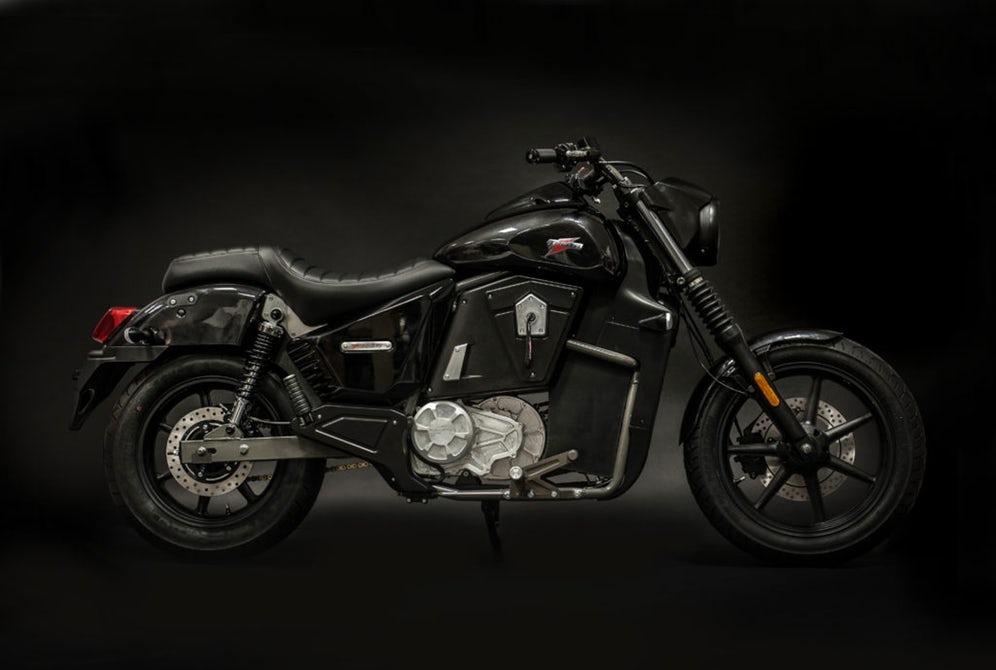 Charging times also vary with the battery size from two to seven hours using the standard on-board 3kW charger. It works with a 120-volt USA household mains socket, but is not designed for Australia's 240V mains power.
It is faster with the optional fast charger that can charge flat batteries to 80% in just 40 minutes.
The Tacita electric cruiser is driven by chain, but you can also select belt drive for a quieter and lower-maintenance ride.
It is suspended by non-adjustable conventional 412mm forks, dual piggyback rear shocks with preload adjustment. It also features Brembo brakes with a 280mm single disc up front and a 240mm rear disk.
An interesting feature is the footpegs that can be adjusted to three positions on the frame's bottom rail to suit most rider heights.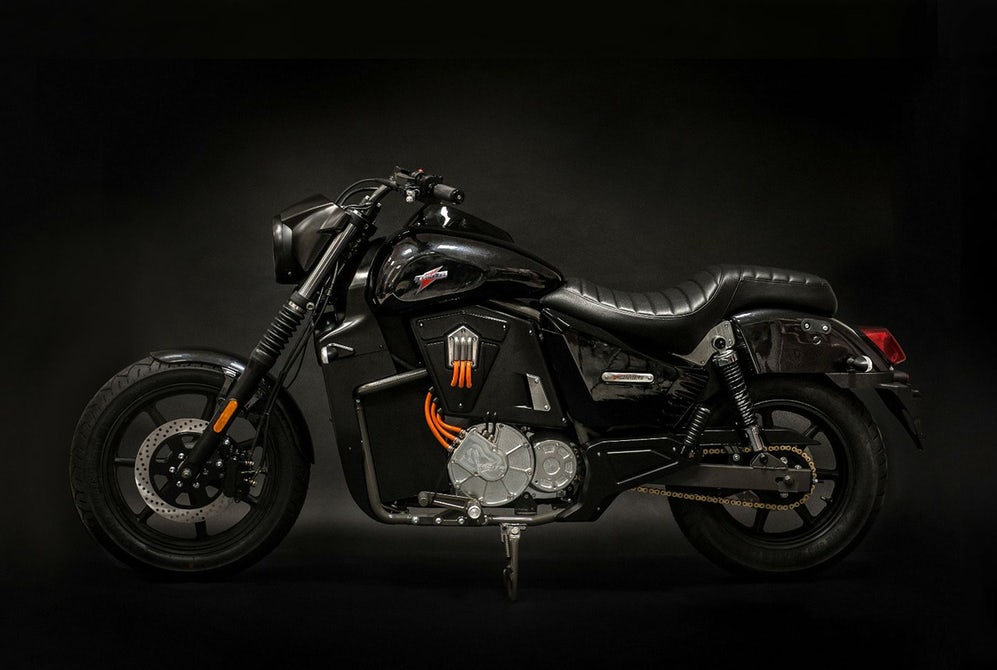 List of Tacita dealers
Their website has a "Dealers" section which only lists dealers in Germany, Italy, England, France and the Netherlands.
Company spokesperson Pierpaolo Rigo says deliveries of the T-cruise deliveries will start in late 2018.
"At the moment, unfortunately, we don't have any dealer in Australia, neither for the T-Race neither for the T-Cruise line," he says.
"And we would like to be there."
Tacita also makes T-Race dirt bikes which have been in production since 2014 with the 2018 model year on the way. There is also adventure bike coming next year.