All photos courtesy of Jason Lau
In 2017, a popular moto blog that I was running at the time was invited to participate in a group ride across the Rajasthan desert in India. There was an official photographer on the odyssey, too. Being an old hat at moto blogging by that point, I made a bunch of assumptions about the photos the shooter would take. But boy oh boy, how wrong was I?
Without breaking a sweat (except where the desert heat was concerned), the photographer rewired my brain as to what was possible when shooting motorcycles. I was expecting a bunch of shots showing Westerners riding on Indian dirt roads. What I got (including the amazing shot below) was a National Geographic-grade photo essay that not only made me feel like I was there, but also made me feel that I had missed out on something that was bucket list special. That photographer was Jason Lau.
Can you introduce yourself to our readers?
My name is Jason Lau. I have been a photographer for over 15 years and my interests are broad and occasionally nerdy. I have a deep love of art and I used to be an art teacher for seven years. I'm now a full time photographer and love shooting everything from fashion, to lifestyle, and adventure.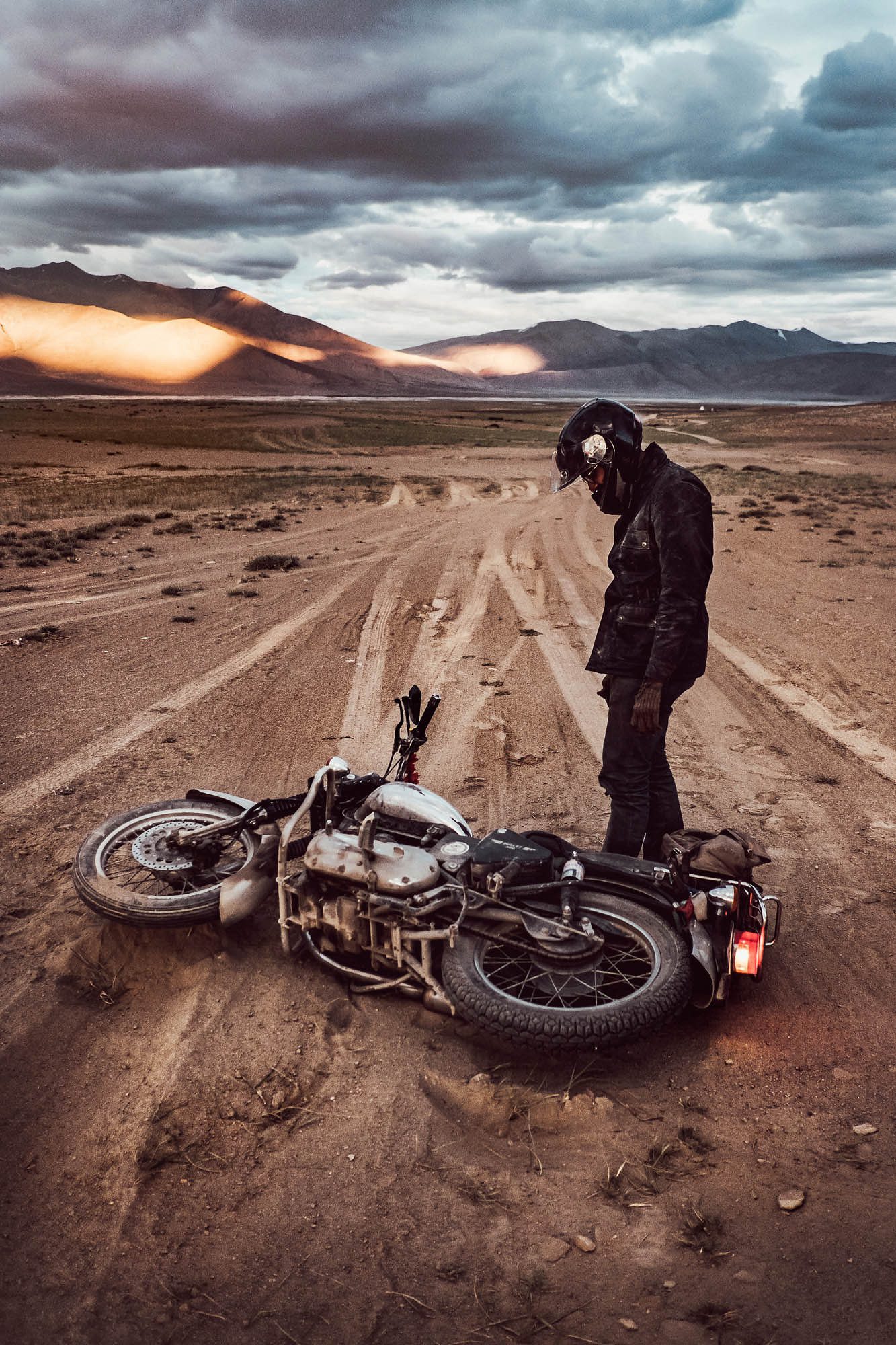 Where are you right now?
I am living in Melbourne, Australia, where I've been most of my life. I used to live in the eastern suburbs. Now I'm a lot closer to the city, but my work takes me to all sorts of places.
What is it about motorcycle photography that inspires you?
I love the aesthetic of the motorcycle as it's instantly evocative and carries so much history in terms of character portrayal and narrative. Motorcycles, especially custom builds, have so much personality, which creates an instant excitement for me.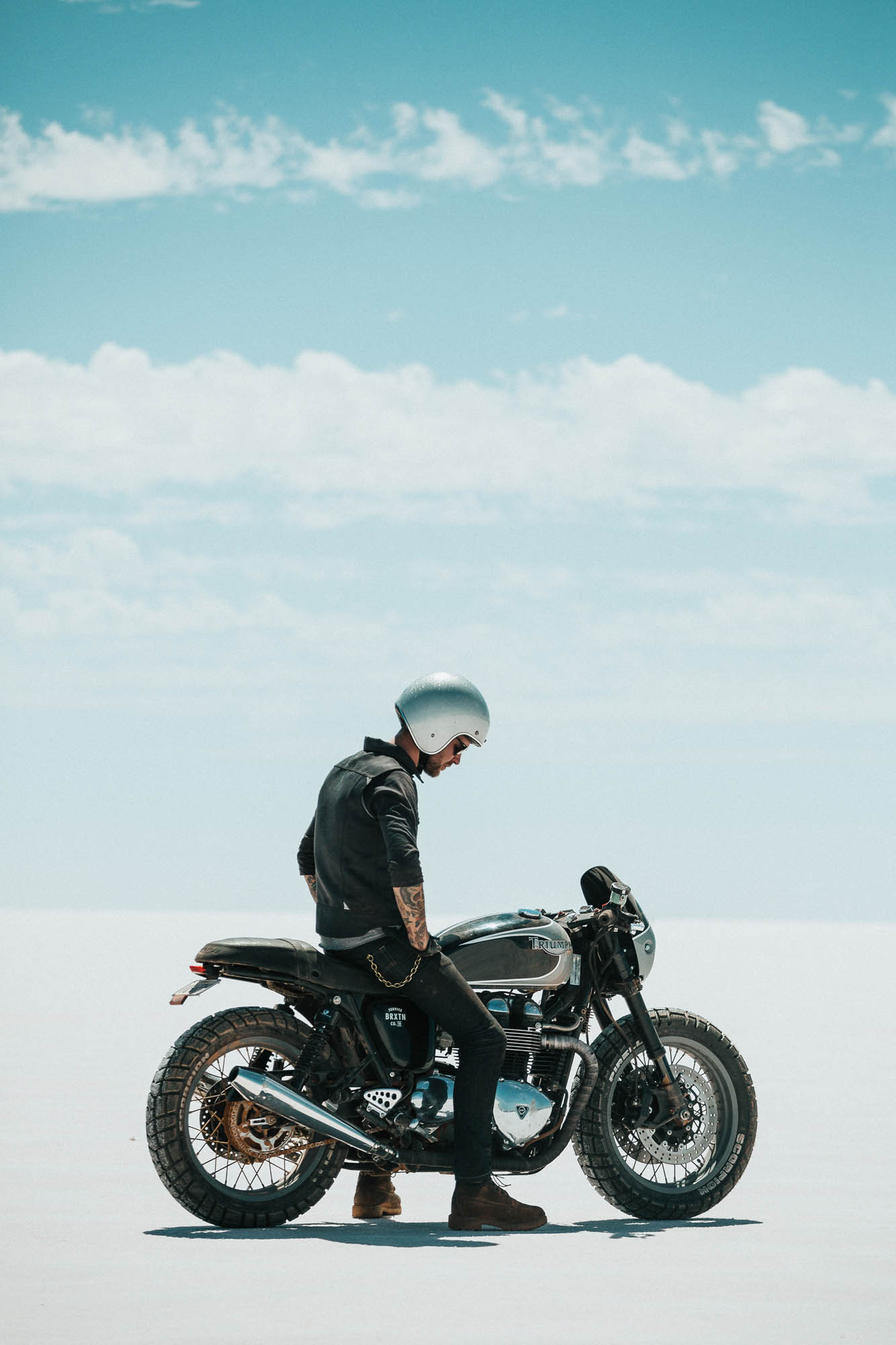 What makes for a great motorcycle photo?
Great motorcycle photography connects strongly with the environment. I've often said that a great motorcycle photo is actually a great landscape photograph – with great light – that happens to contain a motorcycle in it.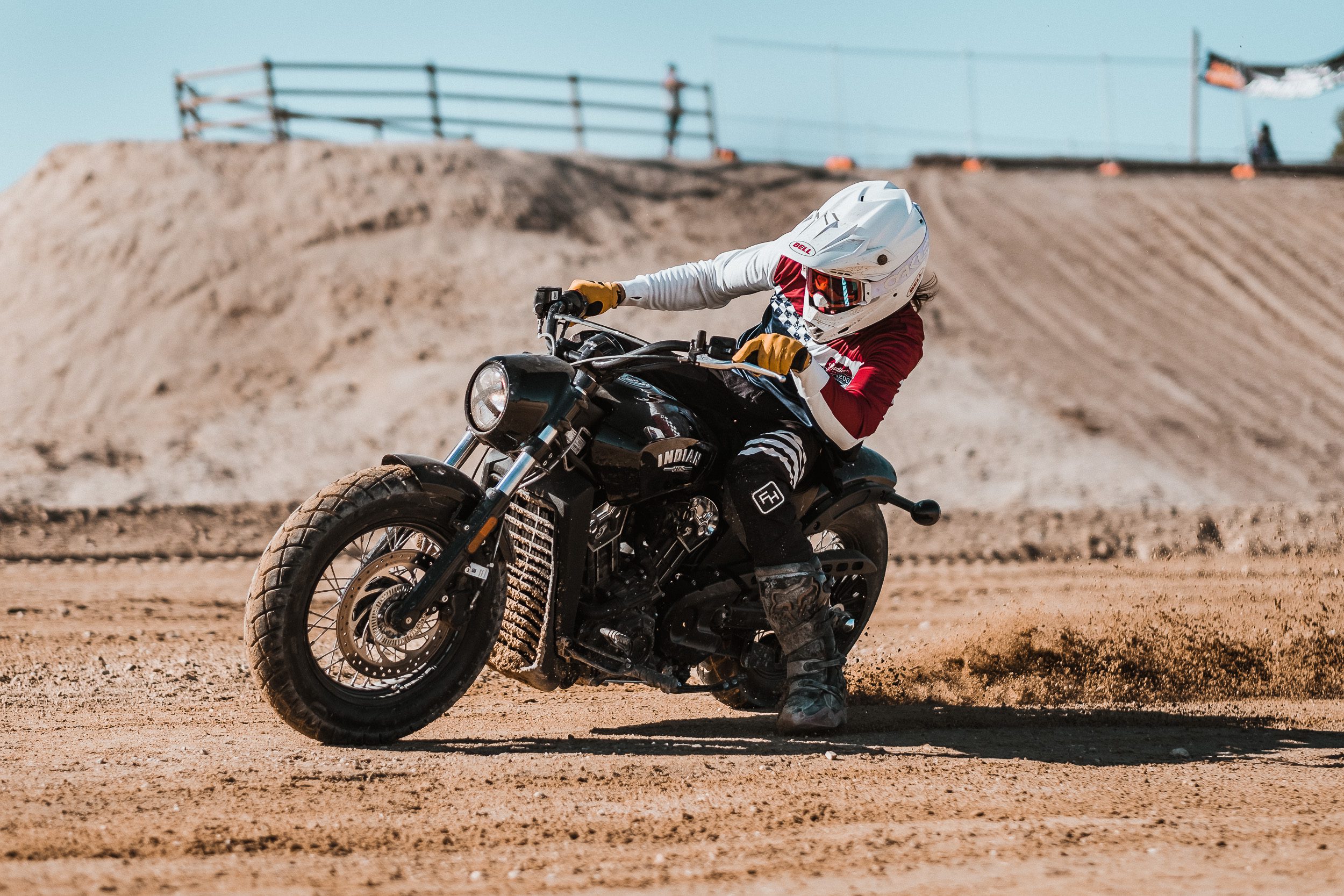 Digital and film. Which one do you prefer?
I started my photography on film. It's basically how I learnt photography. I have done a lot of travel photography on film and I was kind of late in adopting digital. I now shoot digital all the time as editing software has such great ability to create filmic looks. I try not to get too bogged down with gear as that's not what makes a good image.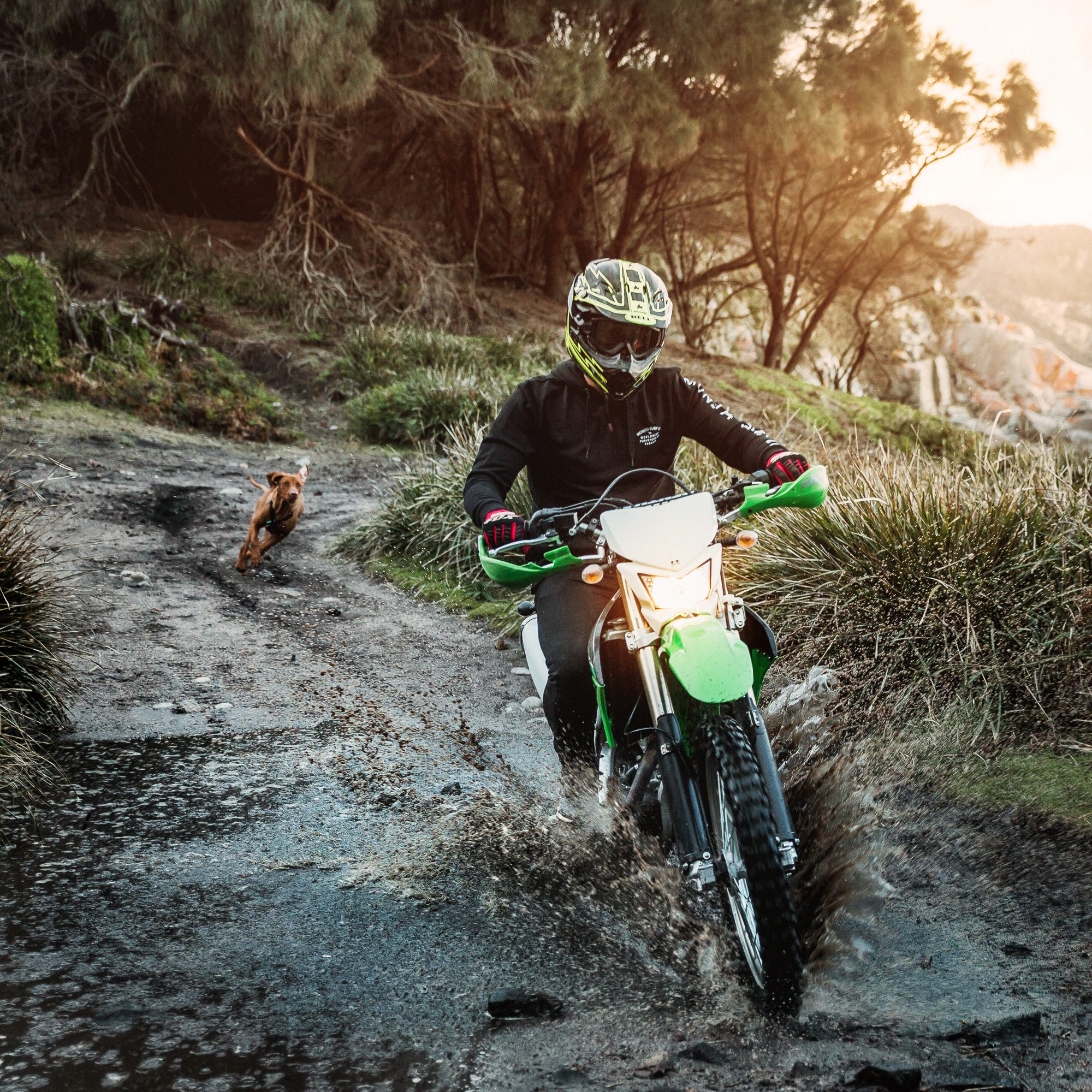 What's your current go-to camera and lens combo?
A lot of my motorcycle photography was done with my Fujifilm X-Pro2 as I loved the handling of that camera and the portability of their lenses, which was helpful when you're travelling. The Fujifilm 56mm f1.2 lens produces gorgeous results in terms of isolating the subject and creating a sense of grandiosity with it.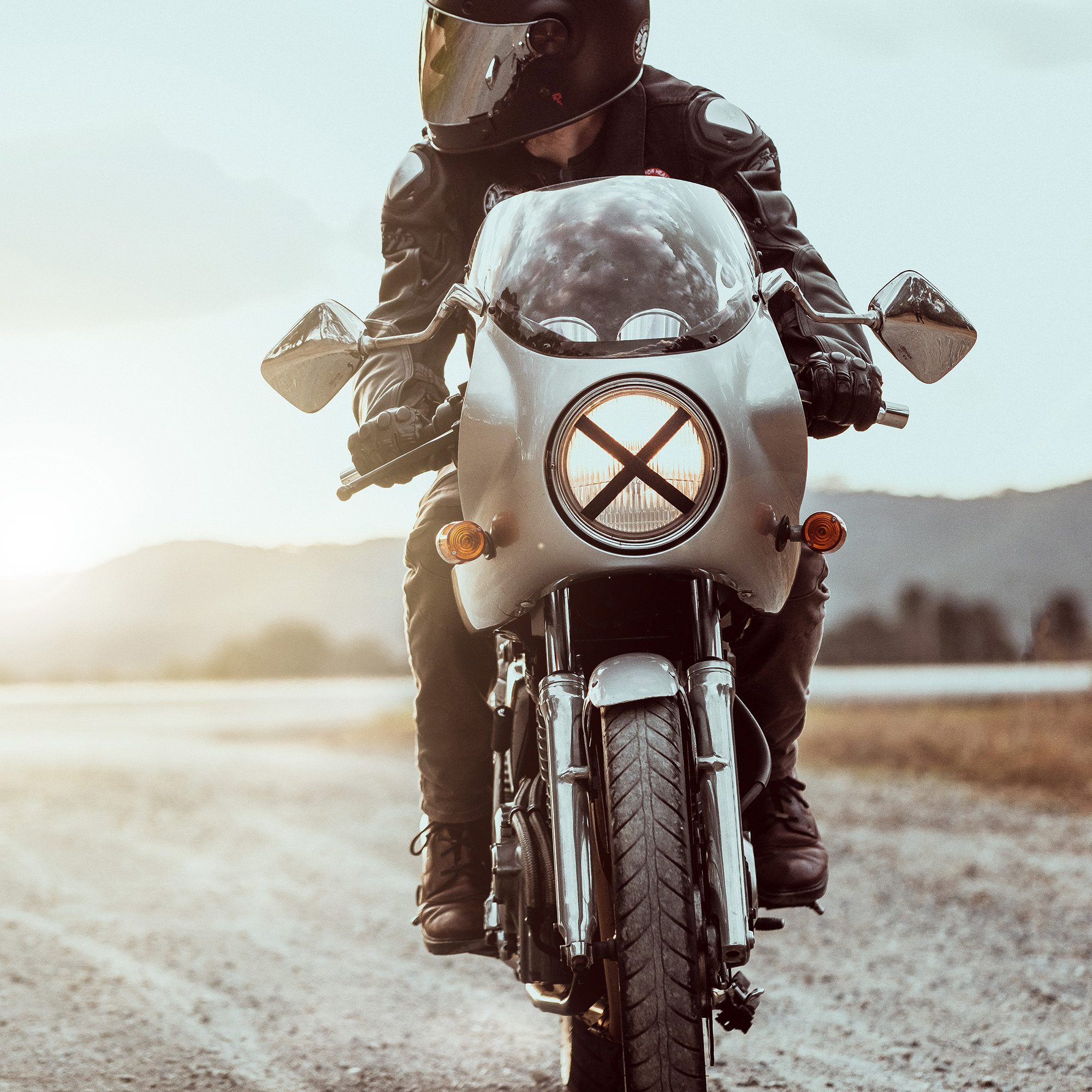 Describe your dream outdoor shoot location
I've always wanted to shoot somewhere like the Mojave desert as I love a baron and epic landscape. I'd pick a custom Harley scrambler with a brutal aesthetic and I'd shoot it all day long in all sorts of ridiculous situations.
What bikes do you own personally?
I currently own a customised Harley Davidson Iron 883 Sportster. It took me a while to adjust to it, coming from a Triumph Bonneville. Harleys have a completely different feel to almost any bike and I've spent a lot of time making this Harley feel like my bike.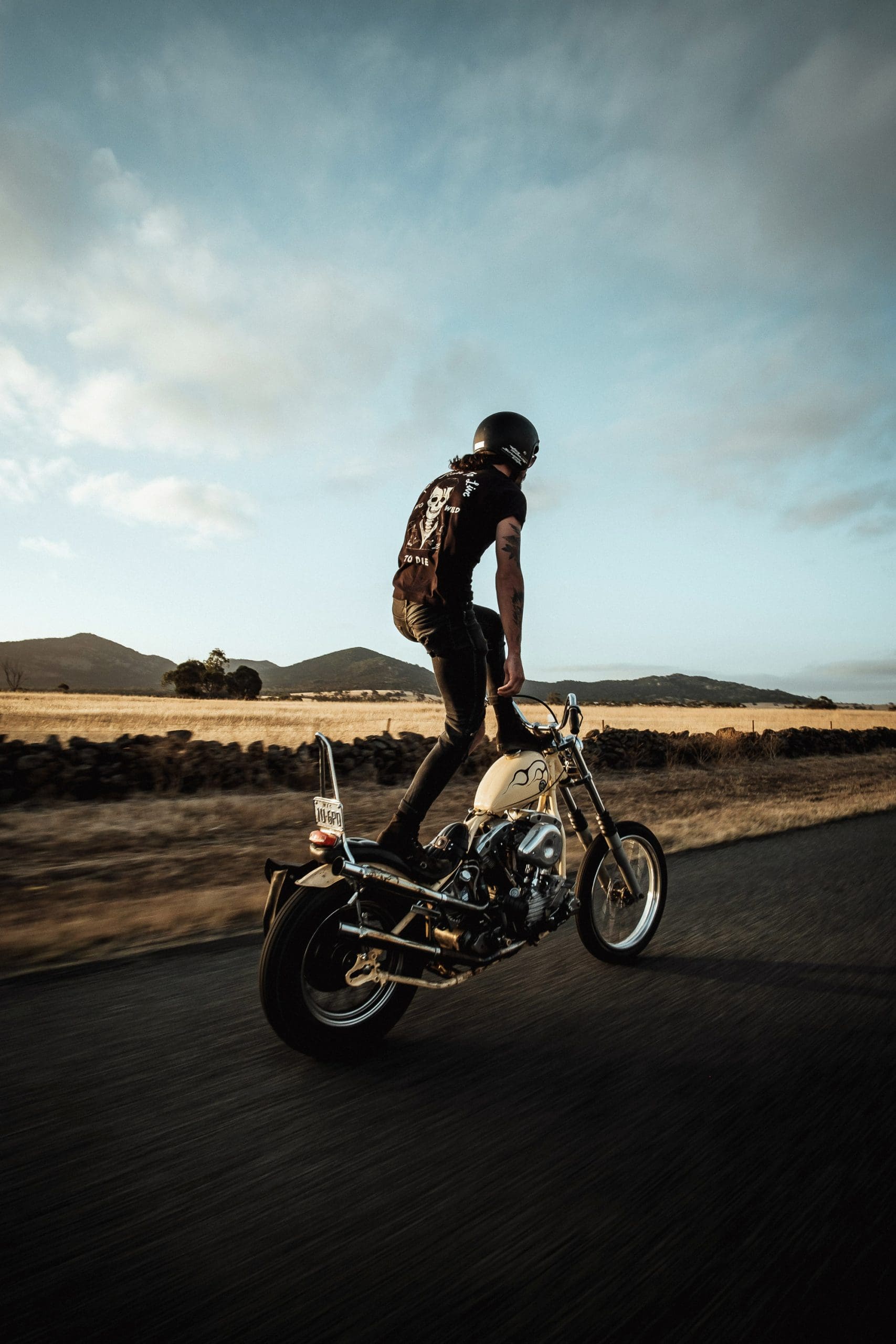 What advice would you give to someone starting out in the industry?
The best advice I can give to someone starting out in the adventure photography industry is to really strive for a great shot. Don't make excuses for why you can't do something. Find solutions. Go make the contacts, take the journey, make the moment happen. The photography should be the easy part.
Social media and photography. Match made in heaven or hell?
Photography on social media is a great source of inspiration but it hides the work that goes into making that shot. Seeing a photograph a couple of inches in size is a very different experience from seeing something in print or on a wall. It's great to enjoy photography on social media but it's not the whole story.
What do you do when you're not taking photos?
When I'm not shooting I'm normally editing. Such is the life of a photographer. Other than that, I skate on my longboard and draw pictures of Batman. True story.
See more of Jason's work (sans Batman) on his Instagram Page.