Back in 2022, ARCH Motorcycle put together a contest with their partner, Öhlins Racing AB – all in the name of sweet rides (and sweeter incentives).
Riders were tasked with taking a picture of their bike showing off their Öhlins componentry, with the winner receiving the ultimate ARCH package: A fully-paid stay in L.A, a tour around ARCH, and, most importantly, a sit-down with the ARCH team to design a whole new bike. 
Talk about a dream come true.
The drool-worthy spur did the trick; before long, ARCH X Öhlins had their champion  – and we had the absolute pleasure of chatting with him on all things bikes. 
This slideshow requires JavaScript.
Folks, meet Gerardo Rocha, an engineer/all-around metal mechanics maestro who eats, sleeps, and breathes motorcycles. Rocha's submission to the contest was his 2020 Triumph Speed Triple RS, complete with a fully adjustable NIX30 front fork and TTX36 mono-shock (see above) – a pretty machine, and one that landed him the grand prize of a lifetime.
With Gerardo the winner of the ARCH X Öhlins Contest, we've got a front-row seat on what he's up to for the near future with ARCH. 
Let's dig in and see what's on his mind, shall we?
Tell us a bit about yourself, Gerardo. 
Hi! I'm Gerardo Rocha, Mechanical Engineer/Industrial Designer. I studied Industrial Design Engineering and have since worked in Metal-Mechanics and Mold design. 
Currently, I design mechanical components for Industrial Induction AC motors at ABB. Ever since I was little, I wanted to work in the automotive industry, and I dream of someday founding my own Bike Shop. Also, I recently married my college sweetheart, so that's super sweet! 
I love cars, motorcycles, planes, and boats. I also enjoy archery, wakeboarding, and snowboarding… so basically everything that gets my heart pumping!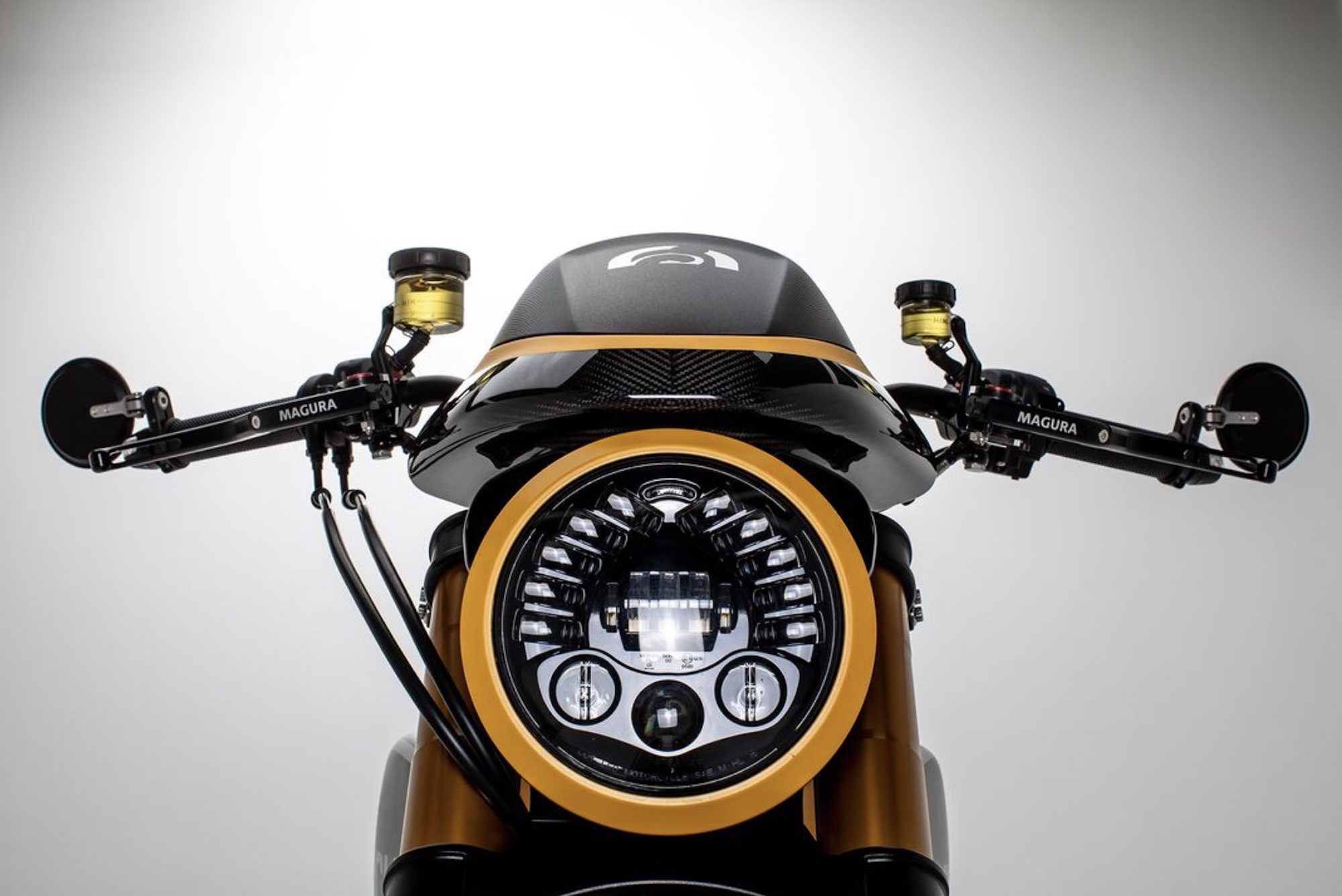 How did you get into the world of motorcycles? 
It all started when the traffic in my hometown began getting bad. I was tired of the long commutes to and from school and work, and I knew I wanted a bike to make it easier on me. So, I started watching tons of YouTube videos about motorcycle basics and safety and then gathered the courage to go to a dealership and purchase a motorcycle.
My first bike was a 150cc Suzuki Gixxer; I knew I wanted to start small, so I could get to grips with the basics, and so my first errors wouldn't be so costly. I immediately fell in love with the experience – in the first year of riding, I didn't move my car once. 
I sold the car and kept on riding.
Other Bikes
I had [the Gixxer] for around 3 years… and decided to get something bigger. I still didn't think I was ready for a full-size bike, so again I did a lot of research and YouTube watching, after which I landed on a KTM 390 Duke.
That [390 Duke] was awesome! So much power compared to my previous bike, and so comfortable too… I had that bike for about 4 years and …learned a bunch about bike maintenance. 
After the warranty expired, I did all the services myself; I even learned how to get to the engine and did a full valve job on that bike. I helped a lot of my friends with their mechanical mishaps and maintenance as well.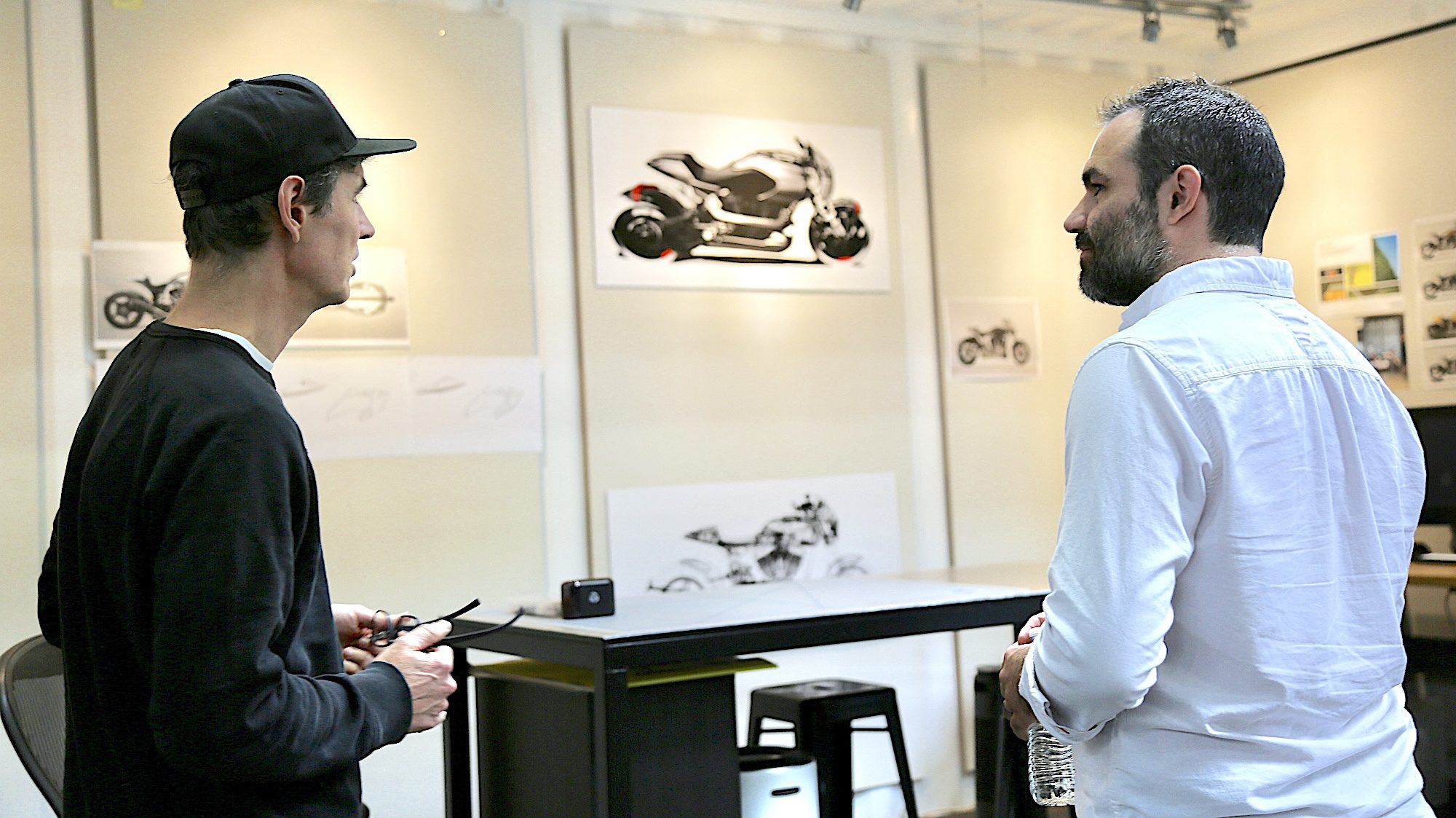 Most of my buddies had bigger bikes, though, and I started to get left behind on longer travels. That's when I started thinking about a bigger bike… during my visits to the Triumph dealership, I noticed they had a beautiful [2020] 1050 Speed Triple RS. With its matte black color, carbon fiber bits, and Arrow exhaust, it was an absolute killer; however, I didn't think I was ready for such a big bike or financial blow. 
Then a huge opportunity arose… the bike was available at a much lower price because the new 1200cc model was coming out. [Buying] was a no-brainer!
I've had [the 1050 Speed Triple RS] for a little over a year now,  and have never looked back; It's a real dream bike for me because it has everything I ever wanted in a bike. I've had a learning curve getting used to so much power, but the electronics package and Öhlins suspension have kept me out of trouble (so far). 
At 13K miles, I'm barely now at a point where I think I dominate the bike.
Is design a full-time career for you, or more of a hobby?
I'm a college CAD professor, so I'm closely involved in the industry. I'd love to make [design] a full-time career; however, my professional path has steered me into mechanical engineering…although I don't feel I'm too far off from my dream of designing and building awesome bikes. 
I've done some freelance as an industrial designer, where I've created some pretty cool designs, some of which are already on the market. The coolest project I've worked on was recently designing a hovercraft body. I also have my own passion project, where I've been designing a 950cc Naked Sport Bike, which I aspire to someday build.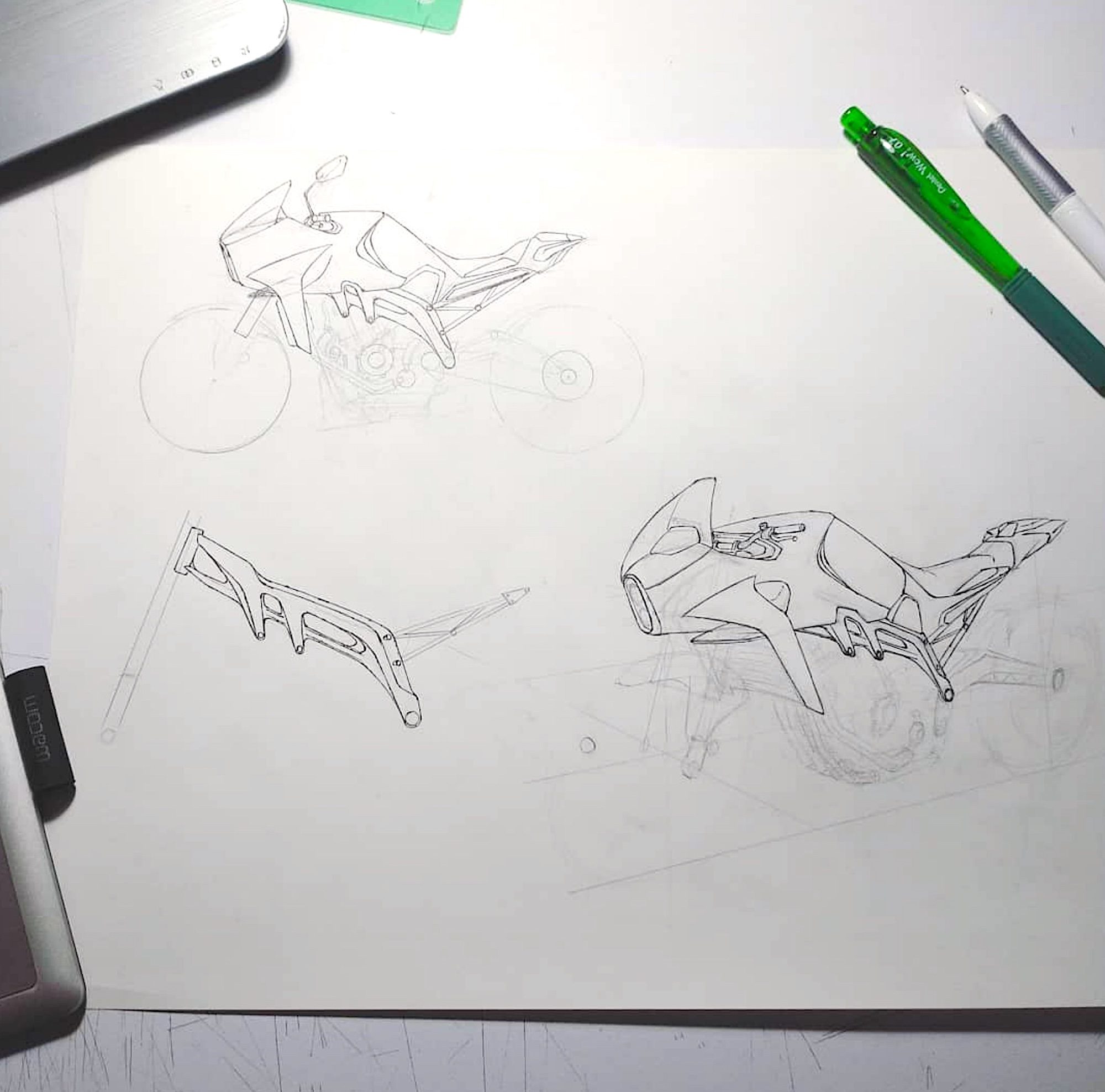 What do you love about design?
The creative process of bringing something that doesn't exist into the real world.
I love having an idea in my head and how it sort of takes a life of its own while I slowly make changes to it.
I also like the process of finding workarounds to manufacturing restrictions; I feel it's when I really get to explore my chops as an engineer. 
For me, motorcycles and cars are the ultimate product because of how complex they are and how many systems and components must come together harmoniously to become a finished product. There are so many people (and processes) involved in manufacturing a vehicle that I think it's a modern-day miracle that we often take for granted.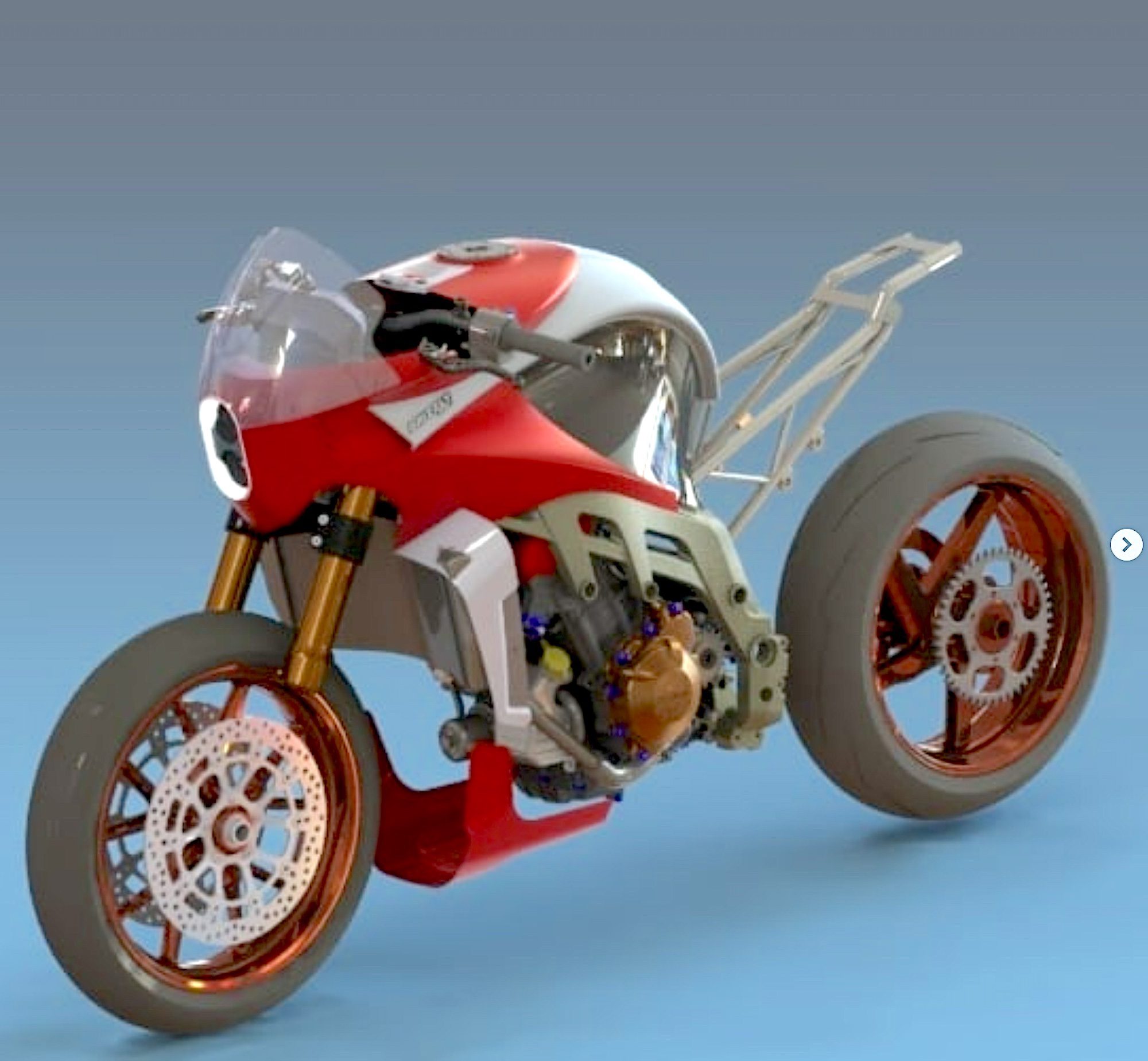 How did you come about registering for the Öhlins x ARCH Motorcycle photo contest?
When I saw the contest registration, I got really excited. ARCH Motorcycle makes awesome bikes, and I really admire Gard and Keanu for their process in founding the company.  I knew a bit about them from the press pieces I had seen about their bikes and company previously, so I jumped at the opportunity to know more about ARCH (I also really like Öhlins. They are top-notch). 
I'm very lucky to have a motorcycle with one of their suspension [systems], and I think they really make a difference to the riding experience. 
All-in-all, I thought it was very cool that ARCH and Öhlins collaborated on this contest.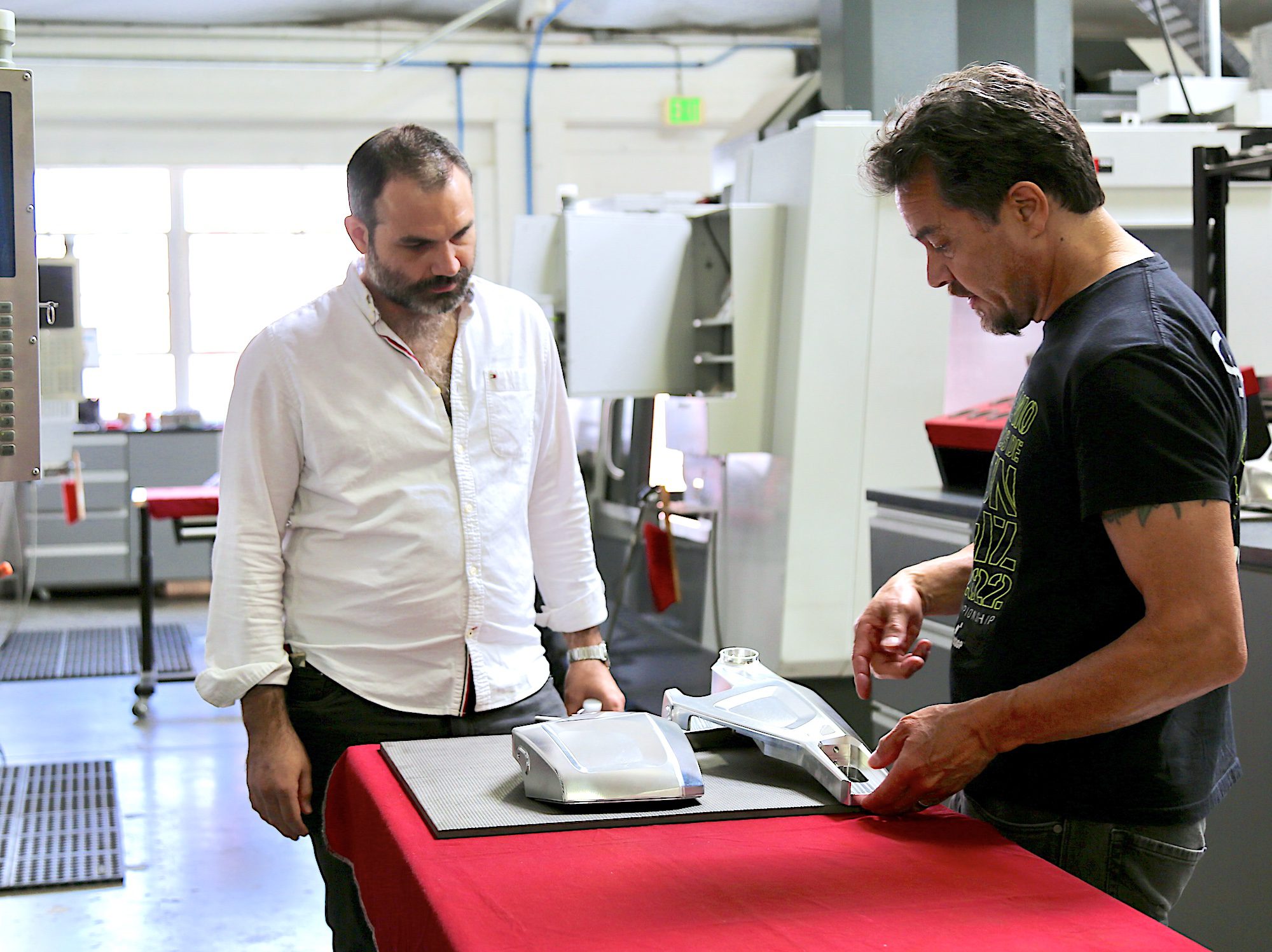 Where do you see this experience taking you in the coming years/decades?
I would hope that my designs and professional career gets me closer to a work opportunity with ARCH, and I dream of eventually designing my own motorcycles. I would like to take this [experience] as an opportunity to learn more about what it takes to be successful in the automotive industry. 
Bottom line, I aspire to grow and obtain the knowledge and experience I need to be the best Designer/Engineer I can be.
Gerardo, on behalf of the WBW team and as the official winner of the ARCH X Öhlins contest, congrats! We look forward to hearing how the trip to ARCH went. 
*All media courtesy of Gerardo's team*