It is with great pomp and circumstance that we bring you the ultimate Fri-yay contest; it's the kind you can sink your teeth into and still smell the good leather, know what we mean?
Courtesy of Öhlins's recent press release, Arch has made the decision to partner up with Öhlins Racing (a favorite Swede-run suspension brand), to help you design the bike of your dreams. 
Naturally, the winner will get to take home whichever 3D rendering is created, as well as be taken on a tour of Arch's facility, with the entire L.A. trip paid for.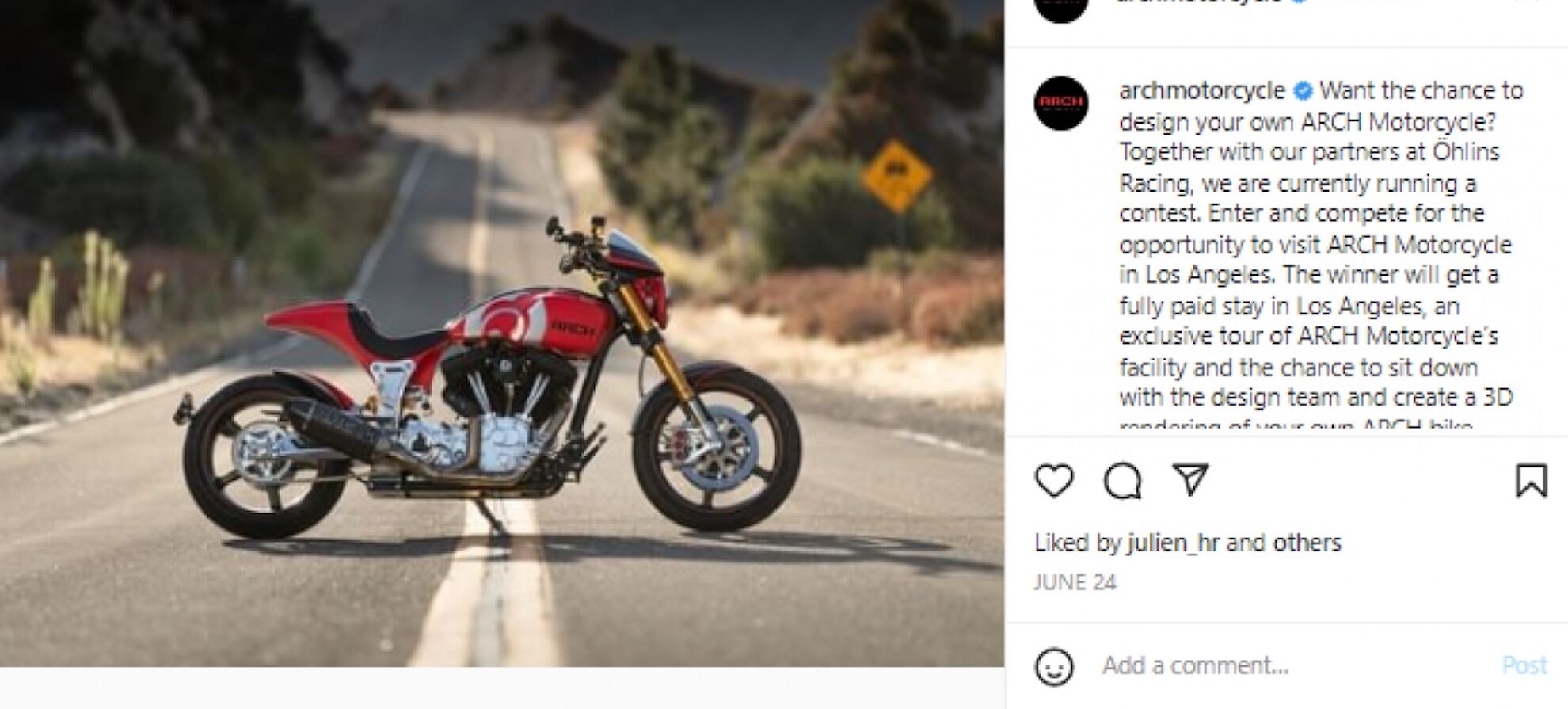 The contest started June 1st, but don't sweat it; with a December 2022 end date far on the horizon, you still have plenty of time to dust off that keyboard and get crack-a-lacking. 
Here's how to enter, according to the press release: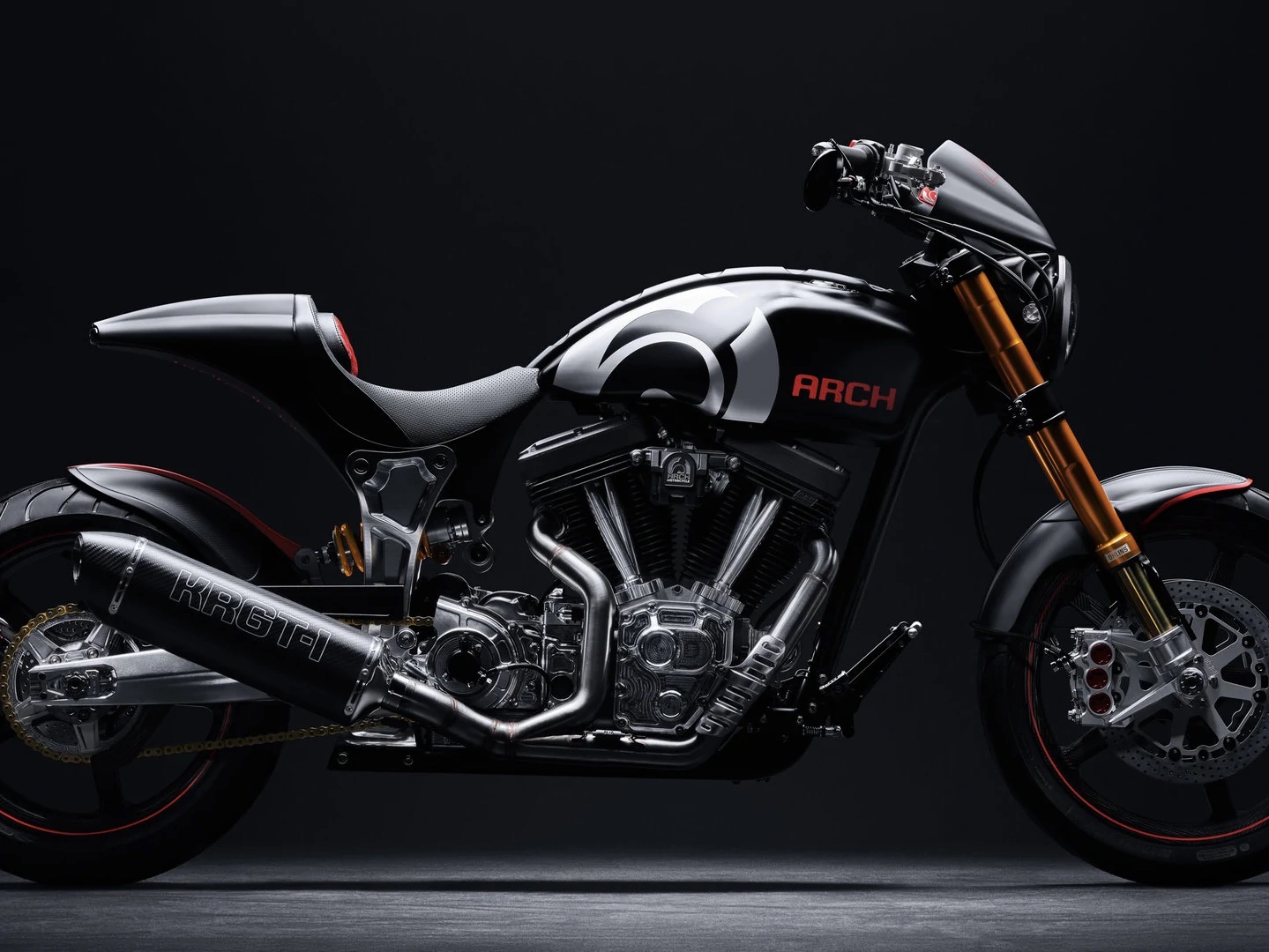 Take a picture or video of your Öhlins-equipped motorcycle (all entries must have Öhlins products installed on the motorcycle) and upload it to your Instagram page.
Tell us more about how you got into riding motorcycles and how it became your passion; What is your favorite part about riding?
Use the hashtag #winthearchexperience and tag @ohlinsracingmotorcycle, @archmotorcycle, and @ohlinsusa in your post.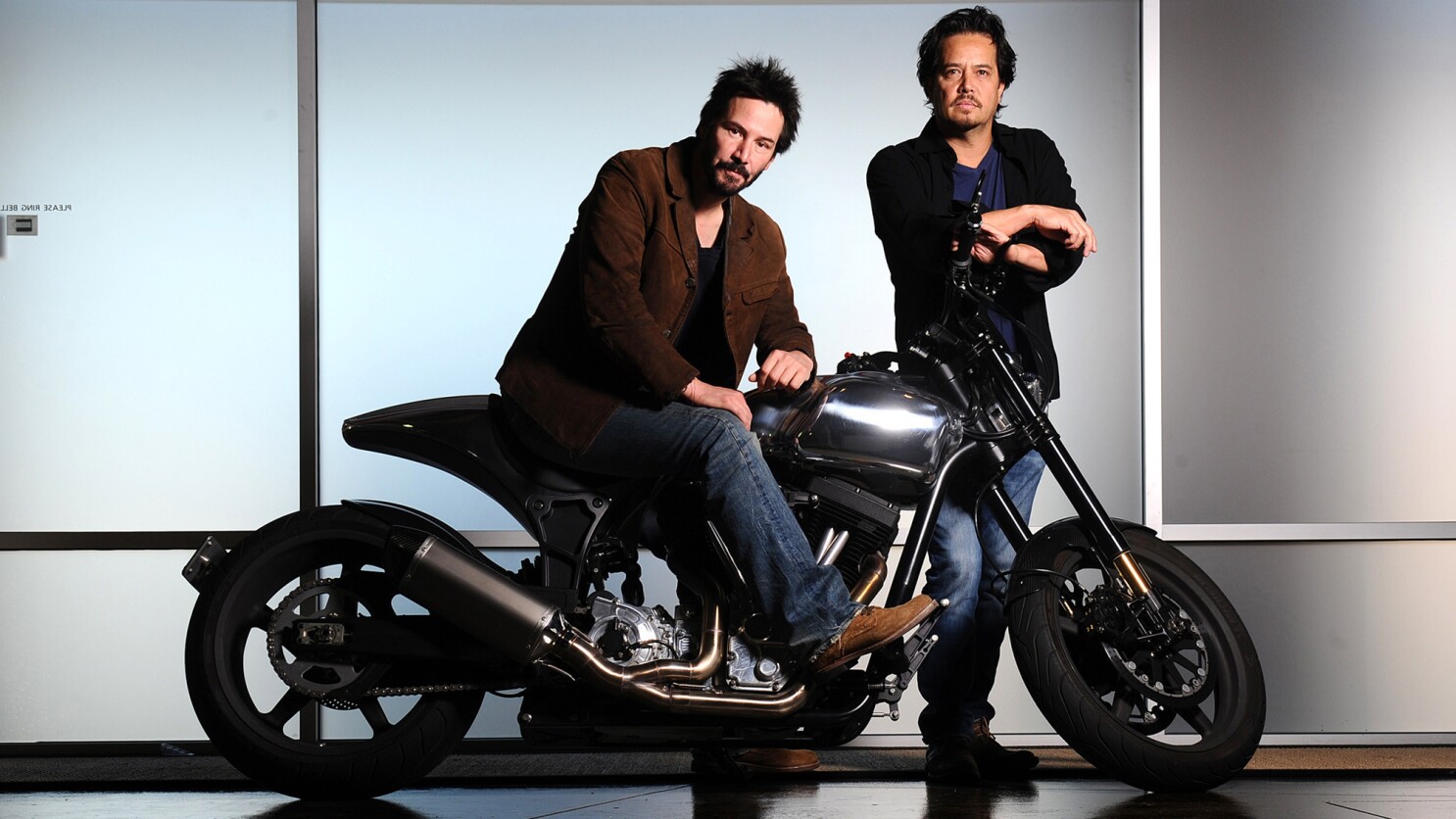 "Over the period of June to December 2022, 31 semifinalists will be selected," states Motorcycle.com's Blog. 
"Each month, 4 semifinalists will be selected out of that month's submissions (contestants may only submit one post / owned motorcycle from June to December). All 31 semifinalists will win a swag kit and be featured on Öhlins Racing's Facebook and Instagram pages."
"Semifinalists will be contacted via Instagram DM, so be sure to check your inbox regularly."
"To enter the contest, you must have an open Instagram account and reside in the US or Canada (excluding Quebec)."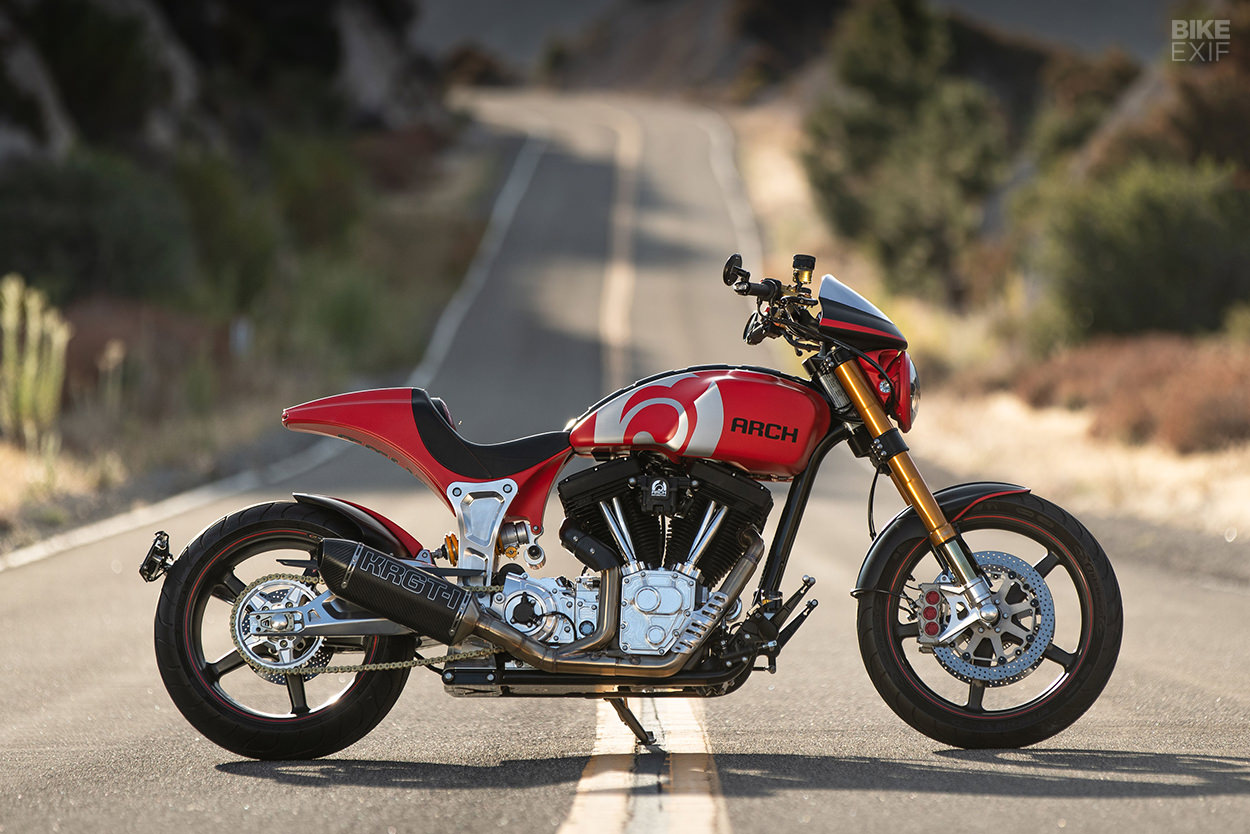 That's it!
Comment down below letting us know what you think, and as ever – stay safe on the twisties. 
*Note to the reader: wBW does not take responsibility for the winner's flamboyant fru-fru, tawdry accoutrement or any other unnecessary additions to the final 3D rendering. If you are yearning to create an unfortunate pairing with a unicorn and a GPZ900R in your budding friendship with Keanu Reeves, go for it…but we had better get photo evidence of the gallop when all's said and done.*