The National Motorcyclists Council (NMC) and the Motorcycle Industry Association (MCIA) have been stewing on the admittedly fast about-face that is today's decarbonization (emission-free) strategy – and, in a recent approach to Parliament, both parties posited merging the demands/stats of the industry, government, and users to create a more seamless chug toward a zero-emission future.
Ensuring everyone is on the same page before moving to the next phase-out is critical – and, happily, Parliament seems to be taking the plea seriously.
… the bikes help.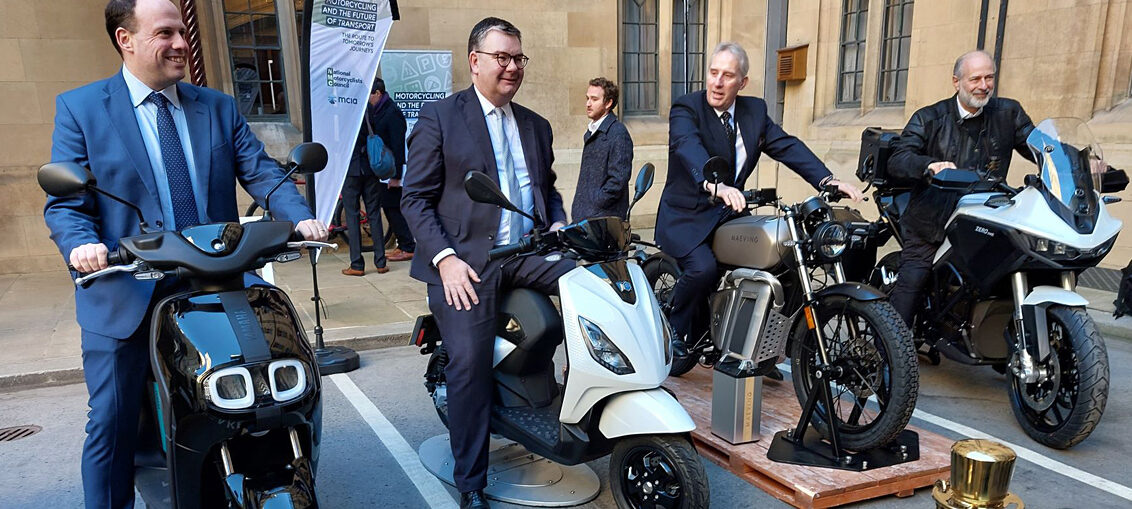 The posited advice was represented by NMC's Executive Director (Craig Carey-Clinch) and MCIA's CEO (Tony Campbell), the former of which was happy to see that briefing was well-attended.
"Keeping motorcycling accessible and affordable" is one of the biggest points brought up by the National Motorcycle Council (via Visordown), seconded only by the immovable fact that the UK's riders want a more open-minded approach to decarbonization.
Are electric motorcycles the preferred machines for emission compliancy, you ask?
Absolutely not; in fact, the government is being recommended to stop "treat[ing] battery electrics as the end-point in the process."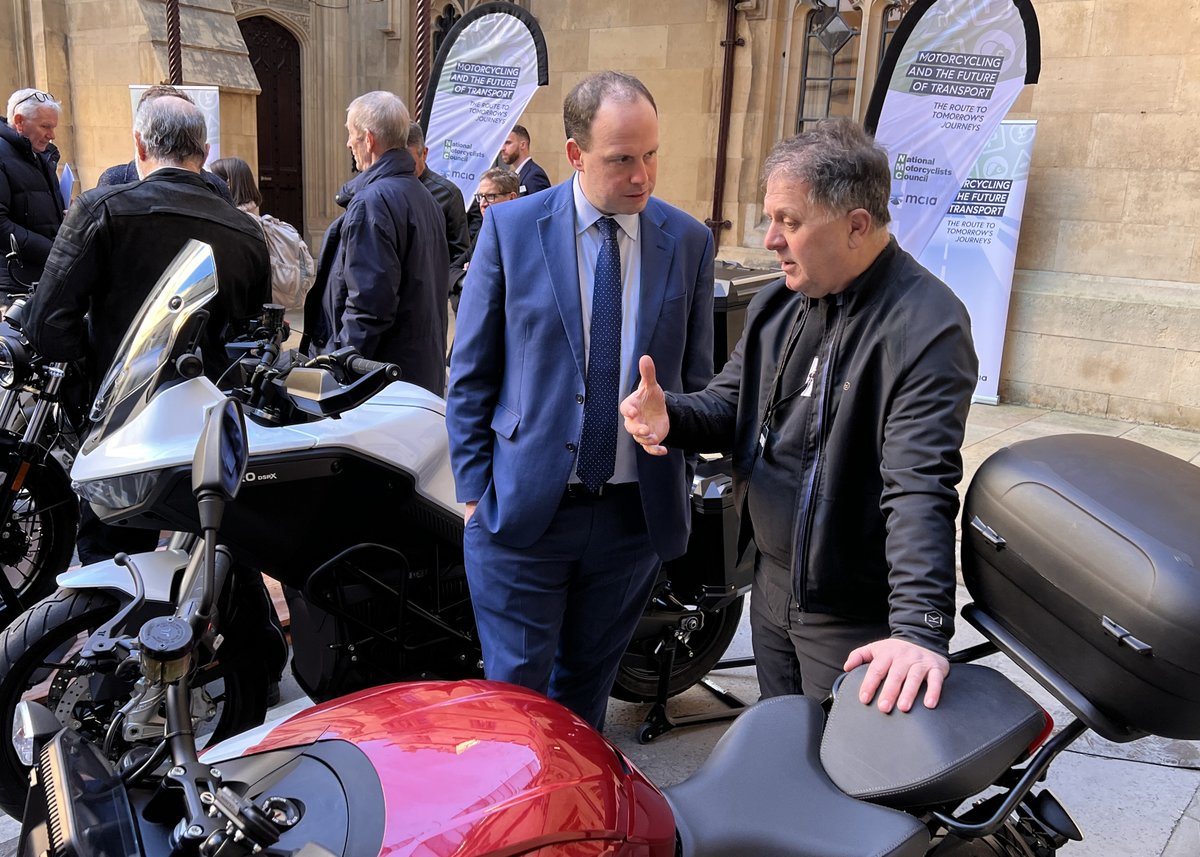 Campbell is particularly concerned about the last point, arguing that incorrect timing of the transition could really harm the Powersports industry. 
"If manufacturers are forced to transition to zero emissions too soon, significant revenue will be lost from selling existing (and near future internal combustion engined) motorcycles, which will have a knock-on effect when it comes to developing and manufacturing zero emission products," reasons Campbell in MCIA's press release. 
"Before committing to any investments in new technology, it is critical we receive a guarantee from Government that, in doing so, the necessary infrastructure is in place and policies around driving demand and improving access to our sector have been implemented."
"It was plain that members of the All Party Parliamentary Group for motorcycling (plus Greg Smith MP, whose constituency includes Silverstone and who hosted the briefing) take a real interest in the subject," adds NMC's Chairwoman, Anna Zee. 
"It would appear that there is a core of MPs who are not, unlike the government, focussed solely on battery electric. They recognise that one size does not fit all and would prefer to see the UK break new ground in developing alternatives."
"We'll continue making our case and building on our already strong working relationship with ministers and officials," finishes Campbell.
What is your preferred energy source for the future's zero-emission Powersports industry?