Indian Scout has sold its entire first shipment and the company boss now reckons it could become their best seller.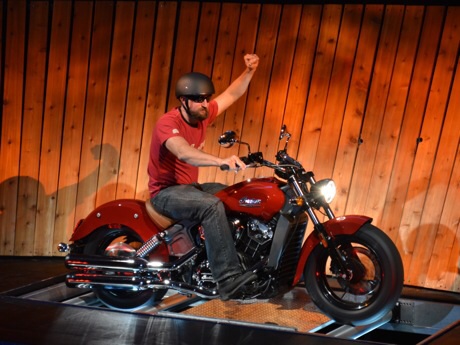 "Customers have been waiting for over 70 years now for this new Scout and it seems by the orders so far they like what they see," says Indian and Victory motorcycles country manager Peter Harvey in an effusive email to MotorbikeWriter.
Peter won't divulge exact numbers, but days they are in the triple figures with another shipment already on its way and limited waiting time for customers. "We have already put our hand up for more bikes out of the US, so we can meet the expected demand into 2015," he says.
First deliveries will be later this year and Scout will be on public display in November at the Melbourne Moto Expo and at the Burt Munro Challenge in Invercargill, New Zealand.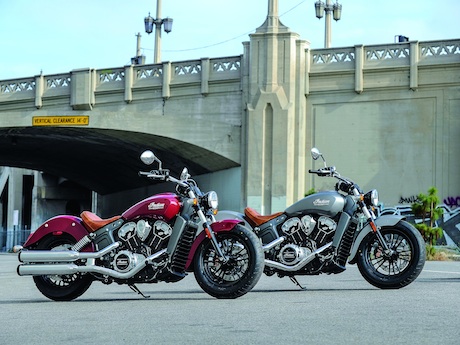 "As you know from riding it (or I hope you do!) Indian Motorcycle has again delivered an exceptional motorcycle that has redefined what a heritage motorcycle in a modern guise can and should be," gushes Peter who goes on to have a subtle dig at another American cruiser company. "No longer do customers need to live in the past with 'heritage' as a shield – they can now ride a motorcycle with more American heritage and style than any other brand and with modern technology and ride quality and all at a very competitive price point."
Scout weighs 253kg, has 75kW output from its 1133cc V-twin and starts at $17,995 rideaway. Peter says customer interest is coming from a varied customer base in gender and previous types of bikes. He says there is no clear favourite in the four colour choices: Indian Red, Thunder Black, Silver Smoke and Thunder Black Smoke.
"Scout is likely to be one of the top selling models although with the Chief Vintage the current top seller and Two Tones added to this model range it is too early to call," he says. "Either way, Indian sales are growing exponentially as customers who are looking to upgrade experience Indian."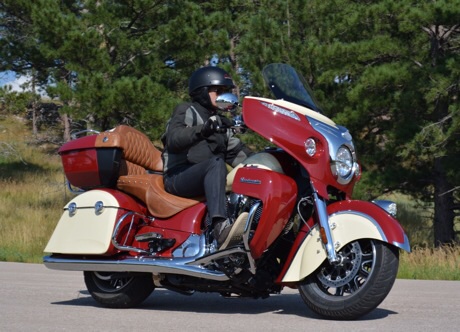 Peter says they have also had "excellent enquiry" on the Roadmaster full dresser due later this year from $38,995 rideaway.
"The feedback is that buyers in this category have been waiting for something more aspirational, something better, and Roadmaster fits this brief," he says.
To reserve your Scout visit indianmotorcycle.com.au or call 1800 00 463426 for your nearest Indian Motorcycle.
Scout will be on show at the Melbourne Moto Expo on November 28-30.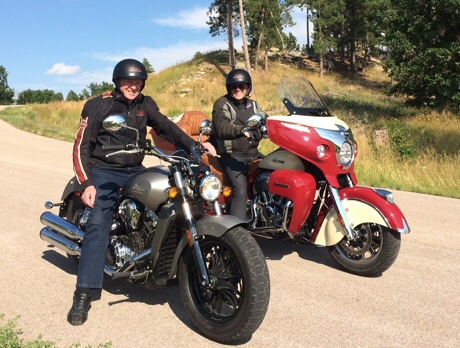 It will also be displayed alongside Burt Munro's 1920 World's Fastest Indian Scout at the E Hayes Motorworks Collection in Invercargill from November 26 to December 1.
Munro's son, John, said it was brilliant to have the new Scout in the south 96 years after his father bought his 1920 Scout.
MotorbikeWriter went for a ride with John at the Sturgis Motorcycle Rally in August and were both impressed with its handling and balance. "I'm sure Dad would have just loved it," John says.