Indian Motorcycle Australia has recalled all Indian Motorcycles with the Thunder Stroke 111 engine for a possible fire risk.
The recall affects all models except the new Scouts.
That means the Chief Classic, Chief Darkhorse, Chief Vintage, Chieftain, Chieftain Darkhorse, Springfield and Roadmaster since Polaris rebirth the company in 2013.
The voluntary recall notice issued through the Australian Consumer and Competition Commission says unburned fuel can find its way into the exhaust, which can raise temperatures and pose a fire hazard.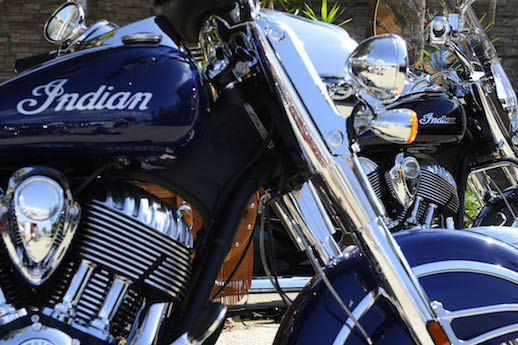 Owners are advised to contact their authorised dealer to arrange for inspection and free repair.
There is also a recall for the Polaris Ranger 570 off-road vehicle which has insufficient shielding between the engine exhaust and rearmost seat close-off panel which could catch fire.
Indian Motorcycle Australia did not say how many vehicle had been affected or whether there had been any incidents.
Recall notices are issued by the manufacturer through a voluntary industry code under the ACCC.
Despite hundreds of recalls by various automotive manufacturers, none has ever been mandatory.  All have been issued by the manufacturer.
While any recall is not good news for the manufacturer, it shows that they are largely diligent in fixing problems.
If you believe there is an endemic problem with your bike that should be recalled, contact the ACCC on 1300 302 502.
To check whether your motorcycle has been recalled, click on these sites:
• USA
• UK
• Canada