Hundreds of riders, many on historic Indians as well as other brands, rolled into Geebung industrial estate in northern Brisbane on March 15, 2014, for the opening of the first Indian museum in Australia.
READ ALL ABOUT THE MUSEUM HERE
Indian Motorcycle Museum of Australia owner Darryl White said he was amazed at how many people turned up and the number of old Indians that came out of hiding from back yard sheds. The historic Indians, and many other  brands such as Triumph, Harley, Kawasaki, Suzuki and more, lined the streets around the museum in 419 Newman Rd, attracting as many onlookers as the museum itself. Among those attending were members of the Indian Motorcycle Club of Australia who took five days to ride up from Melbourne and Sydney for the event.
CHECK OUT THE PINTEREST PAGE OF PHOTOS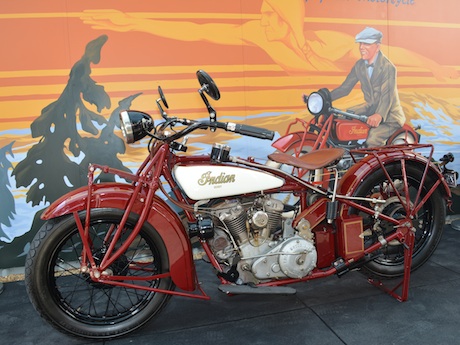 After the official launch, visitors were taken for guided tours through the Indian Museum before riders took off on a poker run to Redcliffe. Bikes were displayed at Brackenridge Tavern during lunch and the ride finished back at the museum for official photographs. While the launch was free, from tomorrow the museum will be open weekends from 9am-4pm at $15 with children 16 and under free.
Check out the historic bikes below that turned out for the Indian Museum launch and lined the streets of Geebung. What's your favourite?