Thunderstrokers, PowerPlus cruisers – now is your time!
Indian has, in commemoration of your special machines, released a low-profile trunk to complement your moto aesthetic without telling the whole world that you need extra room for all that extra stuff. 
Labelled by Indian's press release as 'fit for all heavyweight Thunderstroke and PowerPlus models (Springfield and up),' the trunk comes available in 48 different colors, with a 2800 cubic inch / 12.12 gallon size for volume and a 22lb cargo limit.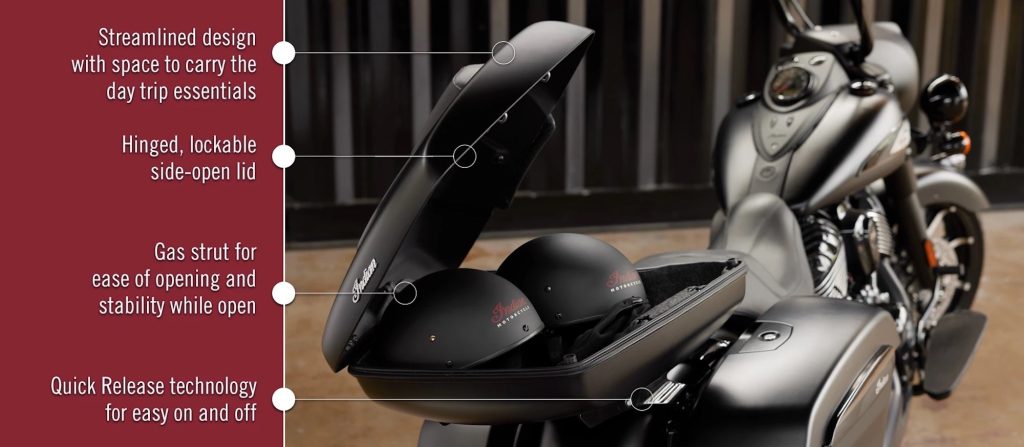 That's enough room for two half helmets, gloves, and a jacket, if you can believe it. 
Don't want to have to deal with tools for installation or removal?
Thanks to the new Quick Release technology Indian's added, you won't have to – all you have to do now is choose which size suits your scoot better: 
For more information, visit Indian's website, drop a comment below letting us know what you think, and as ever – stay safe on the twisties. 
*All media sourced from
Indian
*