A planned rally in the NSW outback this May hopes to break the world record for the most Indian motorcycle riders at one event, set in the USA with 651 bikes.
Organiser Chris Keeble says they already have more than 280 registrations for the rally on Saturday, 9 May 2020, at Silverton, the site of Australia's only museum dedicated to Mad Max 2.
Indian Motorcycle company support
Chris says the rally will not be affected by Indian Motorcyle Australia's shock decision this month to close its company owned stores in Brisbane, Sydney, Melbourne and Perth and seek independent dealers.
"I understand why they are doing it and there are some positives to this new model of independents," says Chris who rides a 2017 Vintage Chief called Calamity Jane.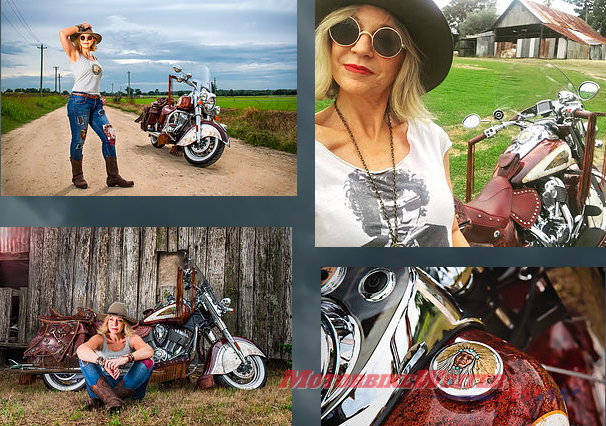 "Many independent dealerships are working really well such as in Tamworth and Wollongong, so it can work.
"But I'll miss the signature dealerships — they were great to visit — and now I need to find someone to service my bike."
She says Indian has been supportive of the rally and supplied access to their customer data base to alert owners to the event.
"They are also shouting all registered riders to a free barbecue breaky on Saturday morning put on by the Lions club," she says.
"The company have been great to deal with. The previous management team were all supportive and from what I gather so is the new team. I'm yet to meet the new head guys."
Breaky will be followed by a parade through the town. There are no other formal festivities organised.
Record attempt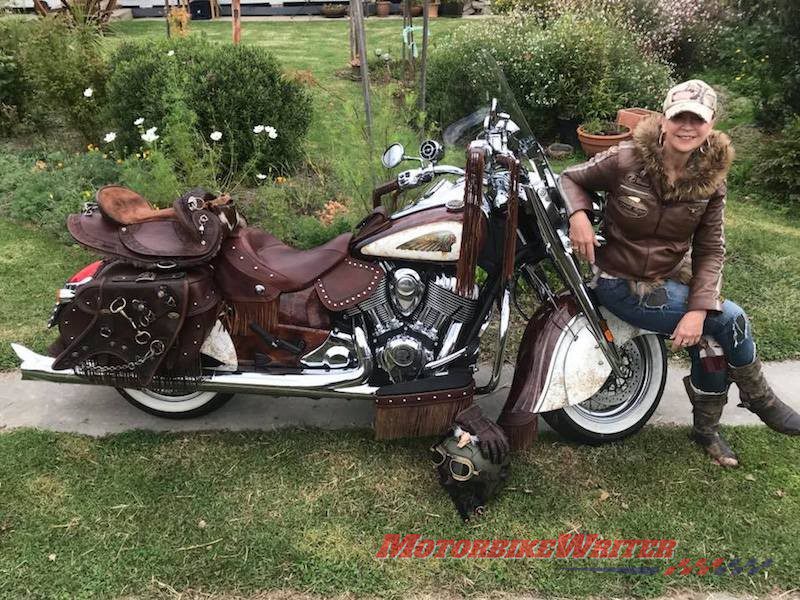 Chris says the parade and rally will be the first Indian-only event in the Southern Hemisphere.
"The world record would be icing on the cake," she says.
"We have riders from all over Australia gathering in one iconic Aussie location to meet fellow enthusiasts who share a passion for the Indian Motorcycle brand.
"This is about camaraderie and community, just as much as making and breaking records."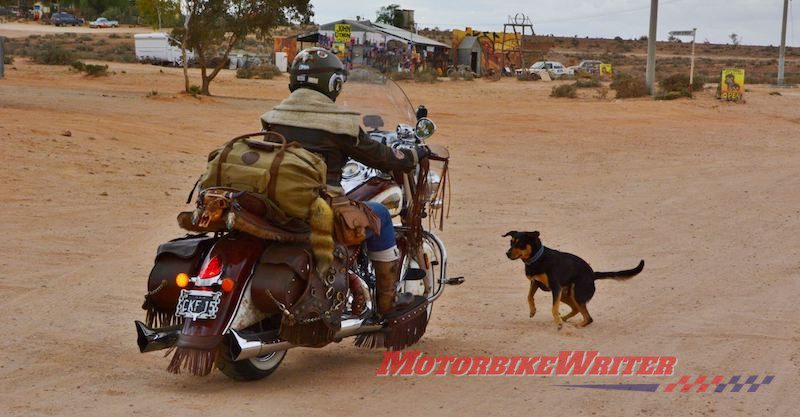 She says Silverton, which is only 15 minutes west of Broken Hill, was chosen as an "historical Aussie backdrop" with a "good infrastructure of hotels and eateries".
"If it isn't on your bucket list to visit, it should be, and this event will tick a few boxes for many folk.
"Plus, it is taking traffic out to the country regions that need support for both morale and the economy. Short of doing a rain dance, country Australia and locals are very appreciative of these events."
The event now has the sultry catch phrase of "C U N Silvo".
Chris hopes the event will become annual.