Good Response Spurs an Equipment Change
Indian Motorcycle recently reached out to us to let us know that the Akrapovič exhaust, specifically the low-mount one, that was an accessory will be standard equipment on the most premium version of the FTR 1200.
Now, if you buy a 2019 FTR 1200 S with Race Replica paint, you'll get a bike that comes with the Akrapovič exhaust. This change is only for the top-level model. Other versions of the FTR 1200 will have the standard exhaust.
As you can imagine, this change comes with a change in price to the FTR 1200S with Race Replica paint. The new price of the motorcycle starts at $16,000. That's only a $1,000 bump, which is pretty good considering the Akrapovič exhaust when bought by itself costs $1,500. Sounds like a good way to save $500 if you ask me.
Is It Worth It?
The FTR 1200 is a badass bike, a machine that looks aggressive and sporty. It's a flat-track design makes it stand out from the competition. The FTR 1200 S gets more modern technology and some upgraded components, including adjustable suspension.
In Race Replica paint, the motorcycle looks fantastic even without the Akrapovič low-mount exhaust. However, some folks out there have listed the stock exhaust as the lone styling miss for the bike. Hopefully, this will appease the stock exhaust haters out there.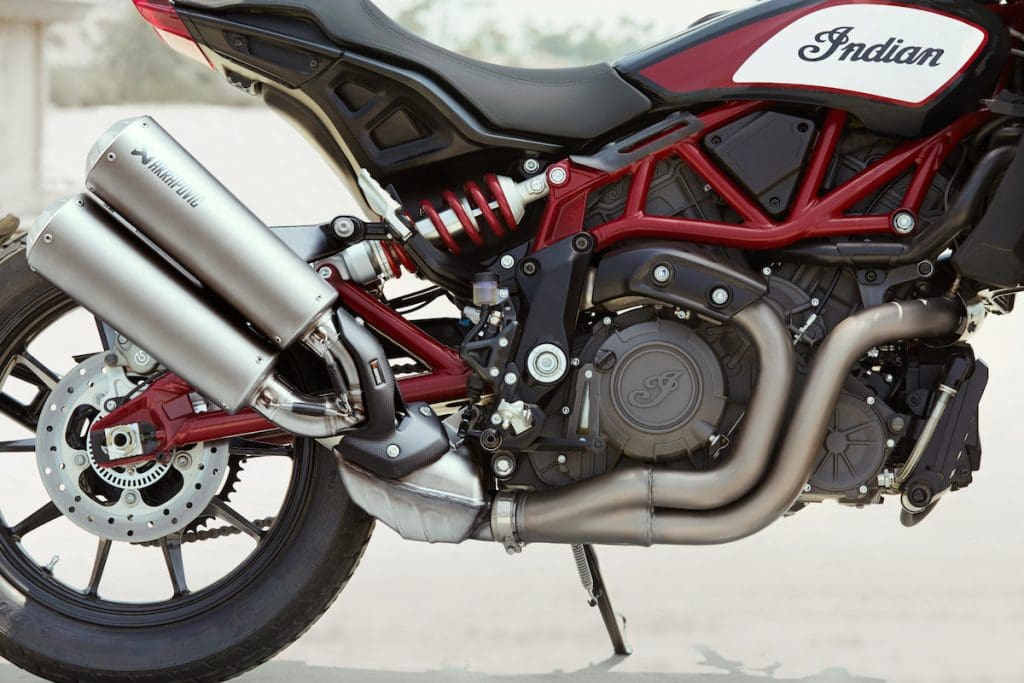 To be fair, the Akrapovič low-mount exhaust is better looking. It's cleaner and smaller and helps spruce up the bike overall. I don't think the stock exhaust is an eyesore, but if you weren't crazy about it, this is good news. I would be interested to know how many buyers take Indian up on this unique offering over the course of the year.