Just like many race-style watches, many come in the form of chronographs which have been a staple in racing since from the very beginning. You may have heard of such iconic pieces like Paul Newman's Rolex Daytona and other race style watches like the Tag Heuer Monaco like the many watches seen here.
Motorcycle manufacturers have long had associations with various watch makers and now Indian Motorcycle and Ducati have released exclusive watches.
The Indian Motorcycle Burt Munro Commemorative Watch is a collaboration with Swiss company Baume & Mercier.
Don't get too excited as the chronograph (fancy name for a watch) will set you back a healthy $US3750 (almost $A5000, €3200).
The Ducati collaboration is with Italian company Locman and there is no word on price yet, but they will be expensive when they arrive next year.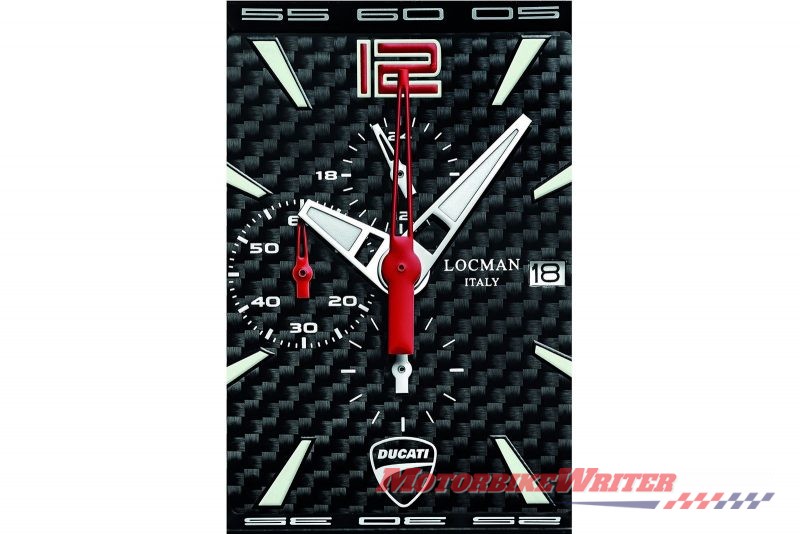 It follows a Ducati Scrambler watch in 2015 with Swiss watchmaker Tudor.
There have been other exclusive motorcycle watches over the past few years. They include a BMW GS watch, BMW boxer watch designed by Marc Jenni and a host of Harley-Davidson watches with New York company Bulova.
Then there are motorcycle-inspired watches like the Azimuth SP-1 Crazy Rider, from Swiss watchmaker Azimuth. It features a motorcycle chain on sprockets on the face.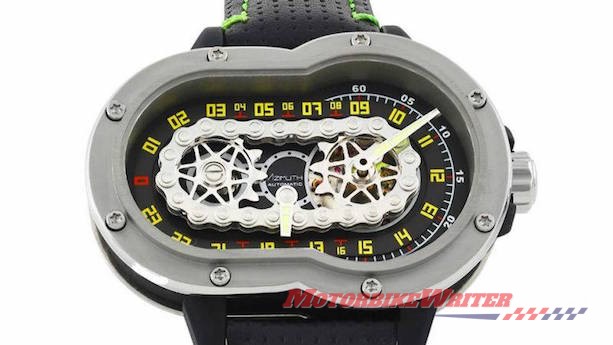 Indian series of watches
Indian's watch is the first of a series of watches with Baume & Mercer and the latest of many tributes the company has paid to Burt Munro.
The official name is the Clifton Club Burt Munro Tribute named after the exclusive Bristol gentleman's club for some reason.
It is limited to 1967 pieces, recalling the year that Munro set his iconic Bonneville record.
The watch features a sandblasted dial like the Bonneville Salt Flats with a yellow roundel and a bold number 35, Munro's lucky number.
Its 44mm stainless steel case has a tachymeter scale on the bezel that highlights Munro's 184mph record.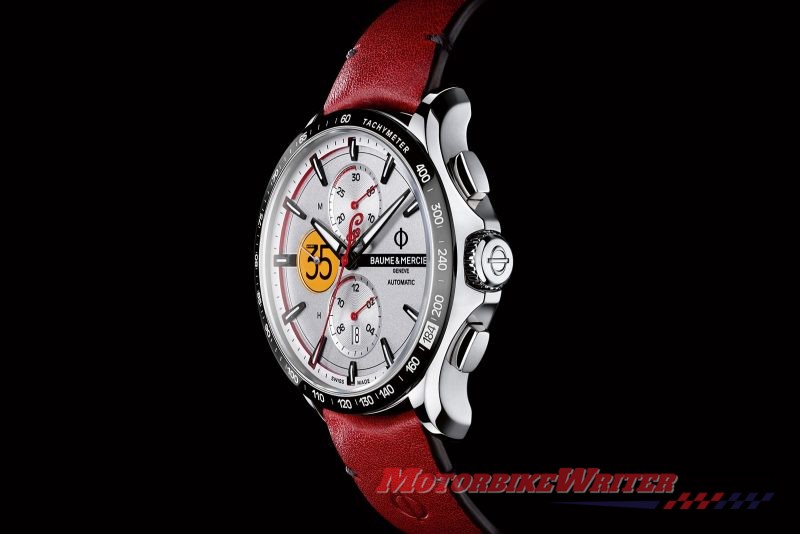 Ducati & Locman watches
Meanwhile, Ducati has an affinity with fellow Italian Locman who are also known for using carbon and titanium.
Ducati Licensing and Corporate Partnership Director Alessandro Cicognani says they will co-develop several products.
Similarly, they are expected to be pricey items.
How much would you be prepared to pay to wear your favourite motorcycle brand on your wrist? Leave your comments below.