Indian Motorcycle has confirmed it will build the FTR 1200 next year and give riders a chance to win one of the first bikes built.
The company has not released images of the final production bike, but we can expect it to look similar to the FTR1200 Custom flat tracker pictured above, but with indicators and mirrors.
"The production FTR 1200 will carry lines and styling that were inspired by the FTR750 (race bike) and FTR1200 Custom," their official press release says.
"Those are the bikes people fell in love with and we want to bring those race-inspired design characteristics to the street in a way that only Indian Motorcycle can.
"We've leaned heavily on those characteristics to give the production FTR 1200 its own unique look and style."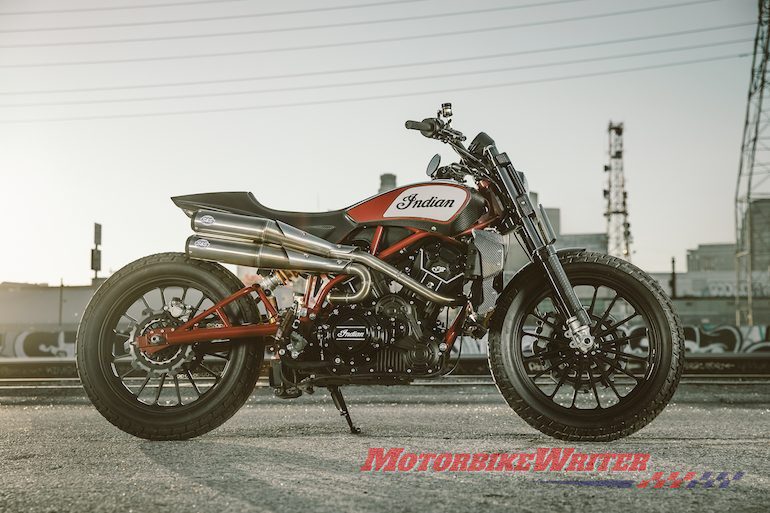 FTR 1200 price and availability
There is also no word yet on price, but it will be available "sometime in 2019", not this year as many expected.
A production version is expected to be shown at either the Intermot motorcycle show in Frankfurt or EICMA in Milan later this year.
Indian is no longer calling it a Scout FTR1200, but we expect the price will be similar to the 1133cc Scout which is currently $A19,495 and $A18,995 for the Bobber version.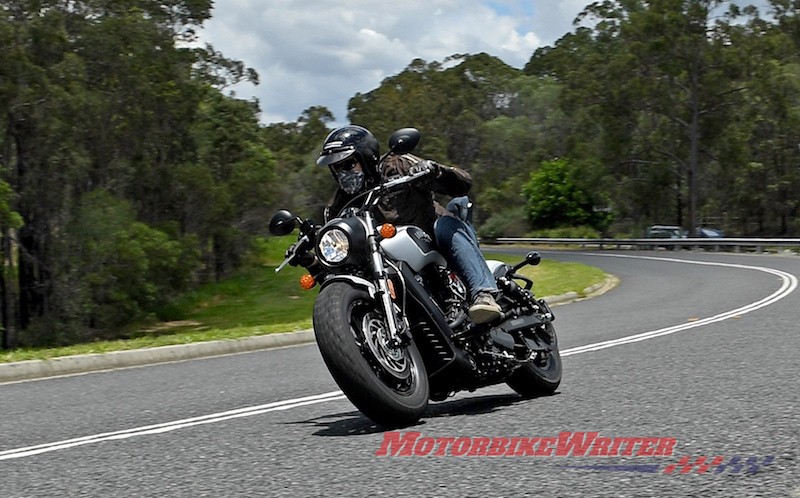 However, Indian confirms it will be a "new V-twin engine" with no mention of final cubic capacity or output.
Indian has also announced a competition to win one of the first bikes to come off the assembly line.
To win, riders only need enter their name, country and email address online. Click here to enter. It ends on September 30.
Appeal to youth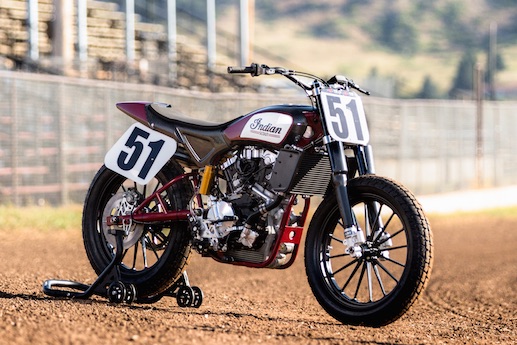 The FTR 1200 will appeal to a younger demographic than is currently attracted to the very traditional V-twin Indian cruisers.
Accordingly, the confirmation announcement was made at the trendy Wheels & Waves custom motorcycle festival in Biarritz, France, overnight.
It will also no doubt get some traction from the popularity of American Flat Track racing were the Indian FTR750 last year won the top three positions.
This year the Indian Wrecking Crew team is continuing to dominate against its main rival Harley-Davidson and other models from Ducati, Kawasaki, Yamaha and Honda.
This is despite Harley fighting back with a record $US562,500 in contingency program money this year.
Extreme sports hero Travis Pastrana will also ride a Scout FTR750 when he attempts to recreate three of Evel Knievel's most famous jumps on July 8 in Las Vegas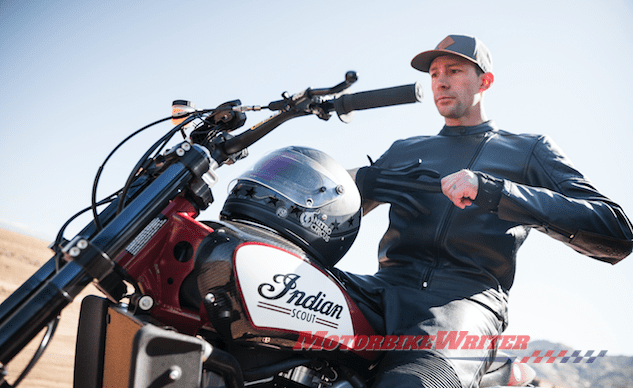 'Style of its own'
Indian says the new bike will "take inspiration, design and performance cues" from the FTR750 and FTR1200 Custom, but will "maintain a look and style all its own" says Senior Designer Rich Christoph.
"We wanted to make sure that the FTR 1200 wasn't merely a regurgitation of the FTR1200 Custom, but something uniquely 'street,' albeit flat track inspired," he says.
"We're thrilled about the character this bike possesses, and its ability to take American V-twin motorcycles into new territory."