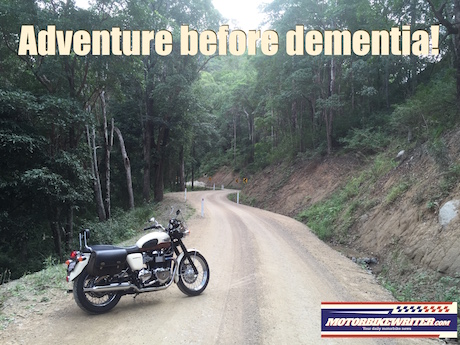 The world is too big for some riders, so Horizons Unlimited organises annual meetings to help reduce the size of the globe and inspire riders to travel.
The first of the Australian Horizons Unlimited traveller meetings for 2015 is being held at the new location of The Outlook in Boonah in Queensland on September 24-27.
There will also be a West Australian Horizons Unlimited meeting in Perth at Fairbridge Village on October 9-11.
It will be followed by the Victorian Horizons Unlimited in October 23-25 at the new location of Camp Marysville in the Yarra Ranges, near the famous motorcycle roads the Black Spur and the Reefton Spur.
NSW held its first Horizons Unlimited meeting last November at Riverwood Downs. However, the venue is not available this year and there are not enough volunteers to seek and establish a new venue, so the future for NSW is unknown at this stage.
Queensland Horizons Unlimited organiser Shane Kuhl says they had about 150 people over their three-day event last year.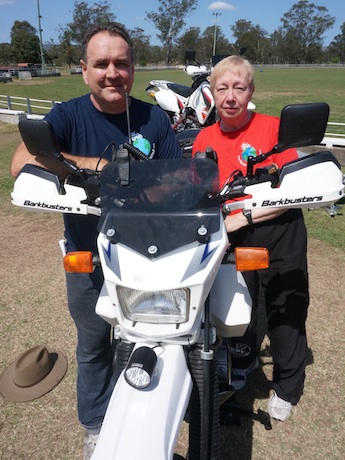 Travellers can attend workshops and lectures were they get first-hand information and inspiring stories from world travellers and experts. There are also various trade stalls showcasing the latest in adventure accessories.
Some of the topics discussed include preparing for your journey, navigation, first-aid, photography, filming and more.
Guest speakers include Dale and Chris Bartlett who got stuck in Oman for five years during their Overseas Odyssey, veteran motorcycle journalist and traveller Peter "The Bear" Thoeming and Norwegian Peter Jeremijenko who has ridden through 25 countries.
Tex O'Grady and his dog Bundy will talk about their charity work and Tex's Around Australia Record in 1978 of 15,500km in under nine days.
Horizons Unlimited founders Susan and Grant Johnson started the group in 1997 at the end of an around-the-world trip on a BMW R 80 GS for three reasons: "To inspire people to go a little further, to inform them about all the things to do and to make contact with other people who travel."
The Johnsons are from Canada and have been living in Australia for six years. They are now naturalised Australians and attend many of the 22 Horizons Unlimited events around the world.