Novice riders could soon have a wider choice of motorcycles such as the Street Rod (above) under the Learner-Approved Scheme (LAMS) if Harley-Davidson has its way.
The company is planning to put a proposal to Australian governments through the Federal Chamber for Automotive Industries to axe the 660cc engine capacity limit.
Instead, it would retain the 150kW per tonne limit only, as is the case in the ACT.
At the launch today in Singapore of the new 749cc Street Rod, Harley-Davidson Australia marketing manager Adam Wright confirmed that they are planning to "put a paper to the government through the FCAI".
"The ACT has no restriction on capacity and we are trying to expand that to all states in Australia," he says.
While they would hope other manufacturers would support their proposal, it is Harley that has the most to gain from such a move with the Sportster range and the Street 750 and Street Rod being suitable candidates. It may even include some Softails and Dynas.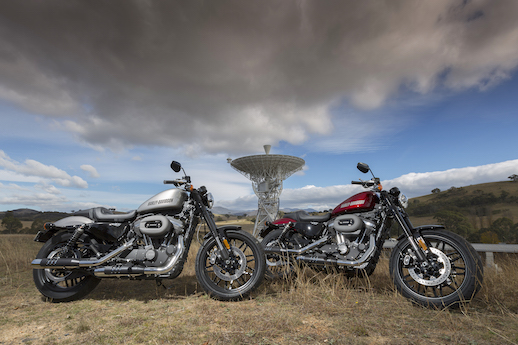 Harley has already had huge success with their Street 500 which has been their top seller since its introduction and hoisted the brand to the top of the road bike sector in Australia over Honda.
Since their introduction of LAMS laws over the past few years, the choice for many tall and heavy riders to ride a more stable bike with better and safer technology has grown substantially.
Almost every manufacturer has at least one learner model and it has been a huge sales success for many brands.
However, the midweight capacity market is very soft in Australia and there are few models offered as riders tend to leap straight from LAMS bikes to over-litre bikes.
If the capacity limits were dropped, novices would then have a wider choice and be able to more sensibly graduate to bigger bikes over time.
That fits in much better with the new graduated licensing laws.