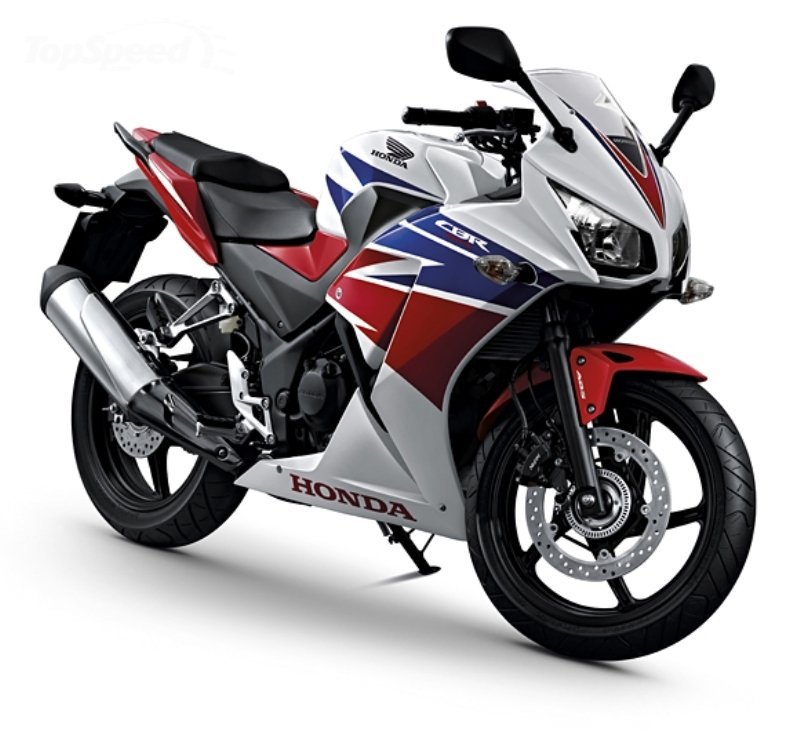 You could be looking at the next top-selling motorcycle.
Honda has announced it will make a CBR300RR  to take on the runaway best-selling Kawasaki Ninja 300. Honda Australia spokesman Glyn Griffiths says they expect the CBR300R to arrive in early in the second quarter of 2014.
The mini-Fireblade was launched at the 12th International Motorcycle Trade Exhibition in Chongqing, China.
Honda describes it as a global model built in Thailand, so it should be well made and quite cheap.
However, they haven't said whether they have bored or stroked the 250 to reach the bigger capacity. I suspect it will retain its rev-loving oversquare proportions like the 250 which has a 76mm bore and 55mm stroke.
Of course, the Honda CBR300R will be liquid-cooled and fuel-injected and probably tuned more for torque than maximum  power for better rideability.
While the CBR250R is styled like the VFR1200F, the CBR300R looks more like a Fireblade sportsbike with its twin headlights and race replica body and paint.
It always struck me as strange that the 250 was designed to look like a mature-aged rider's touring machine instead of a perky young sportsbike.
Glyn says price and specifications are yet to be determined.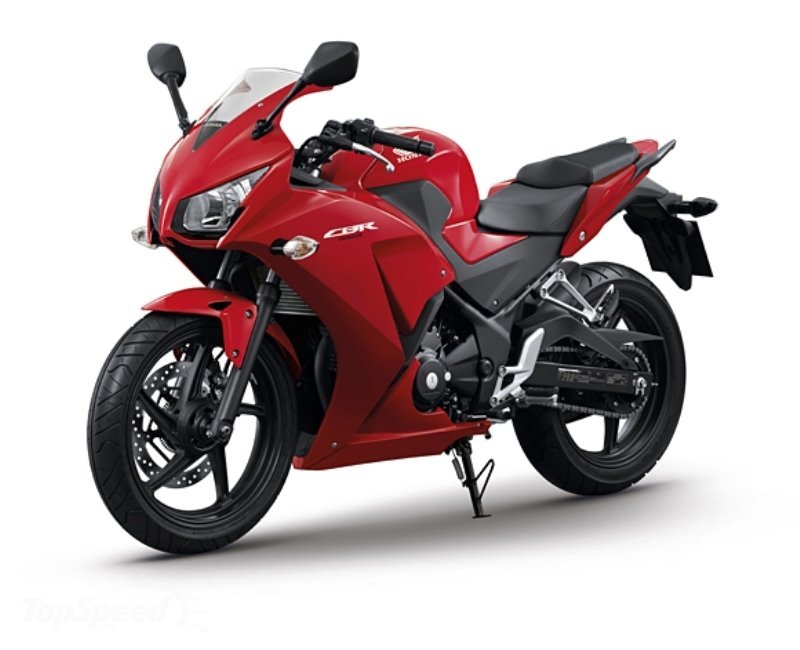 However, I'm tipping a very competitive price.
The current 250 is listed at $5510 and the ABS version is $6010 and surely this will also arrive in ABS and non-ABS variants.
It will have to match or undercut the Kawasaki ($6199 and $6699 for ABS), but Big Red's 250 already undercuts the green machine equivalent by almost $500, so we can expect much the same with the 300.
From the images we can see that it retains the 250's single front disc although probably slightly bigger, mag wheels and probably the same tyre specs and frame.
Most of the changes are in the front and the bodywork. It also has higher handlebars than the Fireblade, so it should be a comfortable sportsbike to ride.