The world's most popular two-wheeler, the Honda Super Cub, will soon have an electric version.
Announcing plans to go into production of the EV-Cub within the next two years, Honda CEO Takahiro Hachigo said two of every three vehicles the company makes by 2030 will be electric, plug-in hybrid or have a fuel cell.
The EV-CUB Concept was unveiled at the Tokyo Motor Show last October. It has a detachable battery that can be recharged with a domestic wall socket.
"We are planning to introduce the EV-Cub, a mass-production model developed based on the EV-Cub Concept electric motorcycle, to the Japanese market about two years from now and then subsequently in main ASEAN countries, which have been the largest market for the Honda Cub Series," he said.
"Building on the Cub models, which have taken deep root in people's everyday lives, we will strive to popularise the EV and reduce CO2 emissions."
Also at the Tokyo show, Honda unveiled the hybrid three-wheeler NEOWING powered by a four-cylinder horizontally-opposed engine and electric motors in each wheel.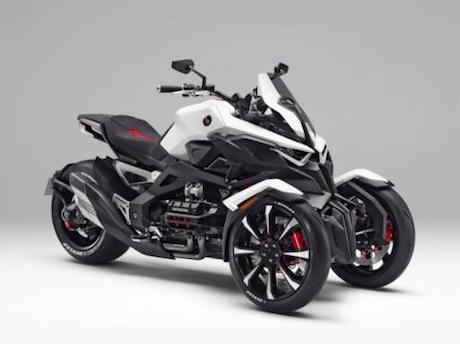 There is no word on whether the NEOWING will also go into production.
It is expected the EV-Cub will also be made available in Europe where scooters and electric vehicles are popular, but there is no word yet on whether the EV-CUB will be available in Australia.