As the airbag scene continues to inflate (no pun intended), Honda's slowly building on their experience as our industry's pioneer in the things – and they're doing it by creating a cushy unit that would eject out of the bike to wrap around the rider themself.
If you recall, Honda dropped the GoldWing back in 2006; Big Red's decision to place a car-like airbag at the front of the bike didn't work as seamlessly as intended, with first one, then another recall pulling the GoldWing back in for airbag inflator degradation causing over-aggressive deployments upon impact and mandatory actioning by ACCC.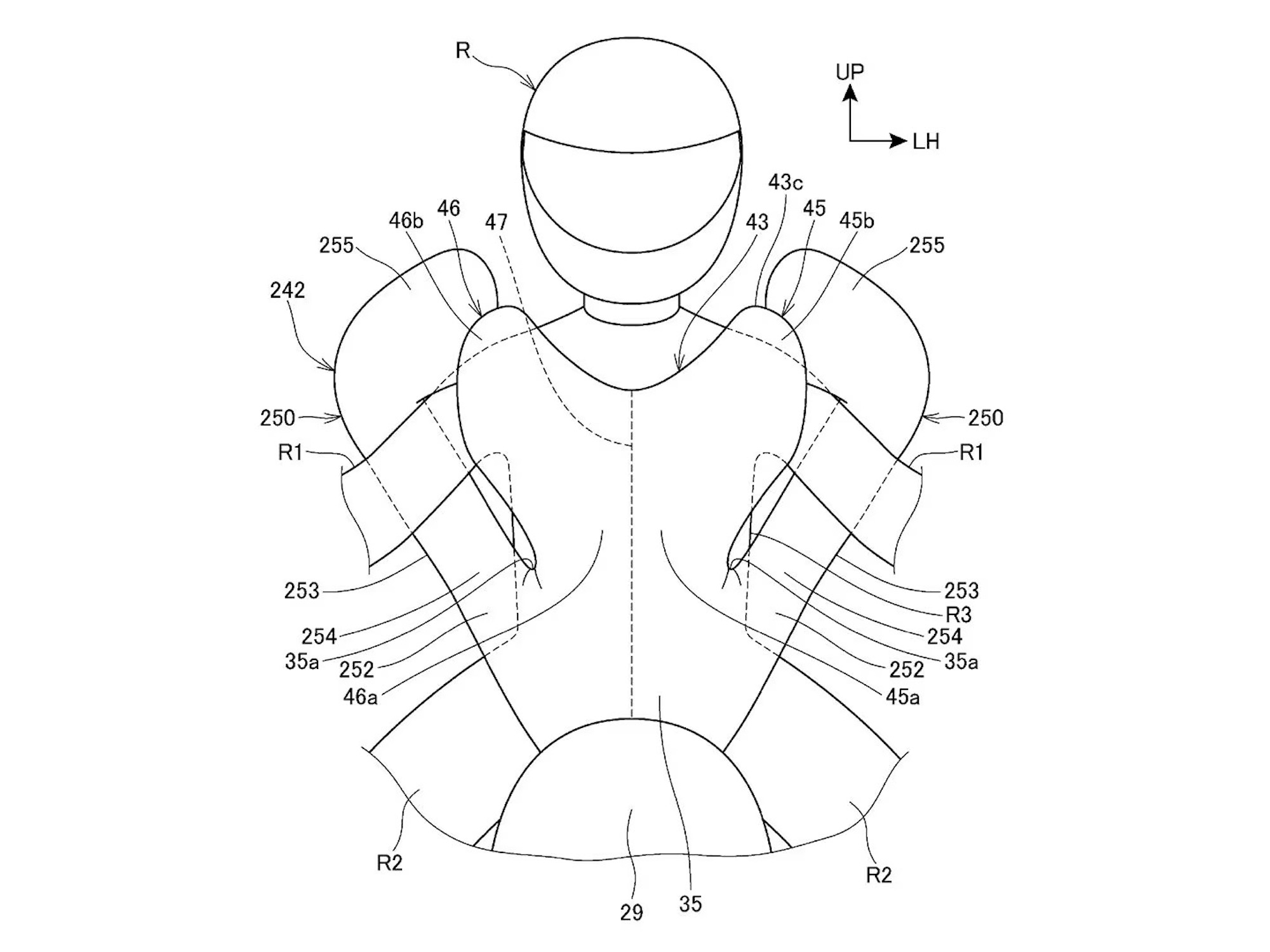 Based on the coverage and images sourced from CycleWorld, Honda's new patent shows a very different type of airbag even than other clothing-mimicking products; here, instead of the airbag being limited to the skeletal anatomy of a jacket or even the shape of a vest, the unit still ejects from the motorcycle, but then launches forward and hugs a rider's torso, where it can inflate and best protect the most important aspect of the power package: the rider.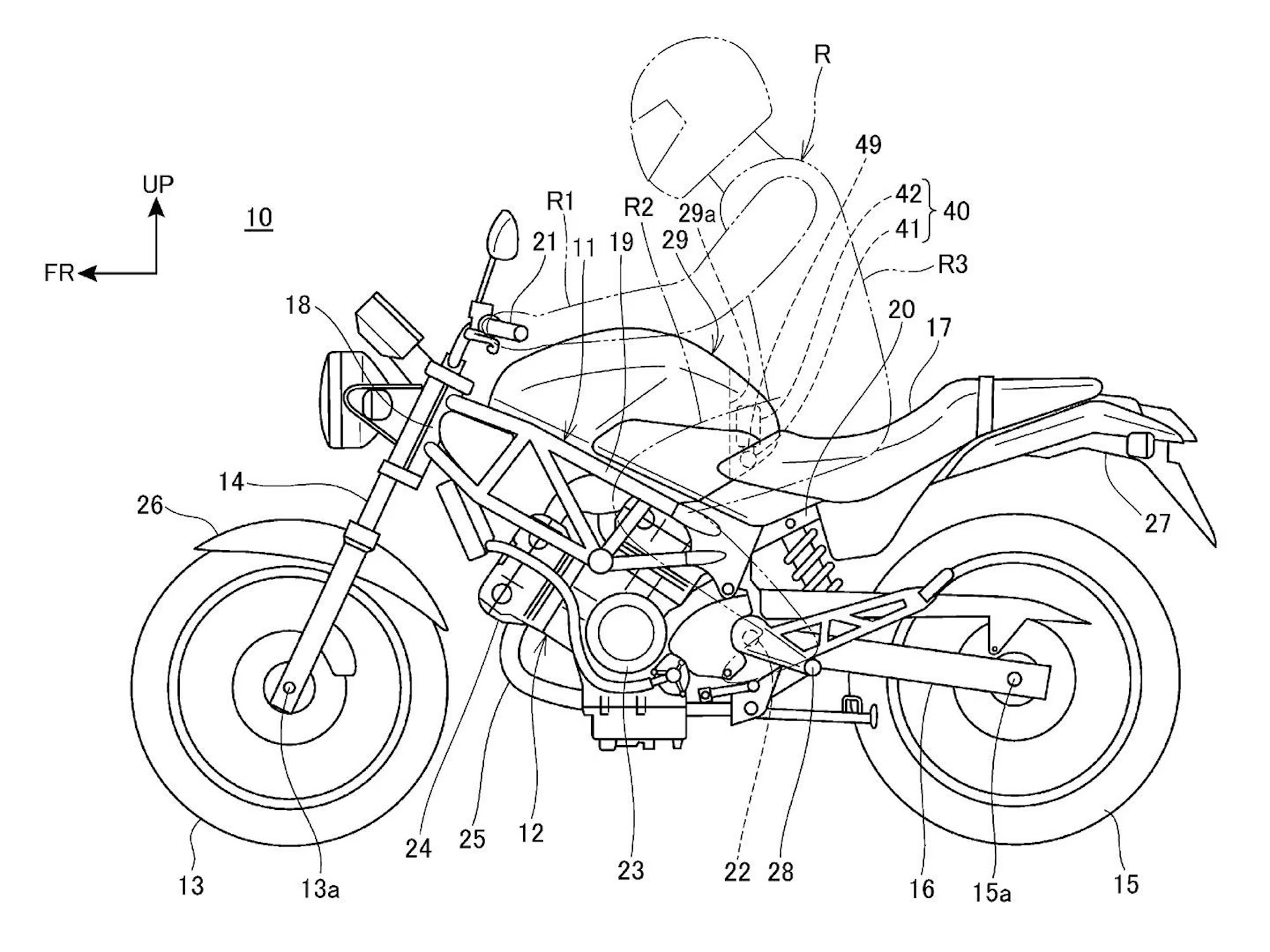 It's an interesting answer to a divided industry; where the GoldWing's airbags required the rider to be in a specific position to do the most help (and where wearable bags are limited according to the rider's needs for mobile motoring), this new patent would try to stand with a foot on both sides. 
Do you think Honda's new airbag will better benefit her bikers?
*Media sourced from
CycleWorld
*