A record number of Harley riders will be treated to a hefty dose of country when they head to Tamworth next month for the annual HOG Rally.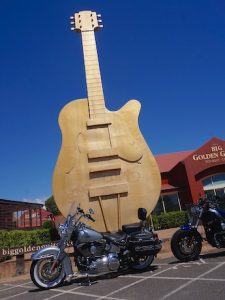 Organisers say up to 2200 riders from all 50 HOG chapters are expected to attend the 24th Australian National Rally (Feb 28-March 1) which has been dubbed the Iron Horse Muster.
Harley-Davidson Australia and New Zealand Director of Marketing Adam Wright says they have 1900 registered already which is a pre-event record. "If expectations are met, the 2015 HOG Rally will be the largest yet," he says.
Entertainment will be hosted at the impressive Australian Equine and Livestock Events Centre which is a massive indoor rodeo complex just up the road from the famous Golden Guitar.
The centre will feature a concert by rock band The Screamin' Eagles on opening night and a rodeo and Country Spectacular featuring livestock as well as motorcycles on Saturday afternoon. 
Adam says the "combination of traditional horse power, mixed with Harley-Davidson iron means it's going to be a spectacle like no other".
Other festivities include plenty of live music, bike games, a bike show and tattoo competition.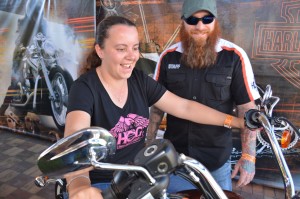 There will also be guided rides for seasoned riders and the Jump Start facility where people who've never ridden a bike can climb on board a static Harley, open the throttle and let the clutch out in safety.
While the HOG Rally is open to members only, organisers encourage locals to turn out for the spectacular sight and distinctive roar of the Sunday Thunder Run.
Read my Tamworth HOG Rally preview with tips on where to stay, how to get there and what roads to ride when you're there. We will also be there to report on all the action as it happens.
Registrations are still being accepted. Click here for more information.
You can also download the HOG Rally app on iTunes or Google Play.