HJC Helmets is celebrating its 45th anniversary with Star Wars and Marvel Comics branded motorcycle helmets for their 2017 collection.
Of course you'll pay up to an extra $100 for the privilege of following your nerdy fashion tastes, but who cares when you can look like a superhero or super-villain, right?
The Marvel helmets arrive in Australia in January. The first shipment will be the HJC IS-17 Ironman ($449.90), FG-ST Punisher ($499.90) and the CL-XY II Youth Avengers (249.90).
They will be followed in early February by the HJC RPHA-11 Spiderman ($899.90) and Venom Helmets ($899.90).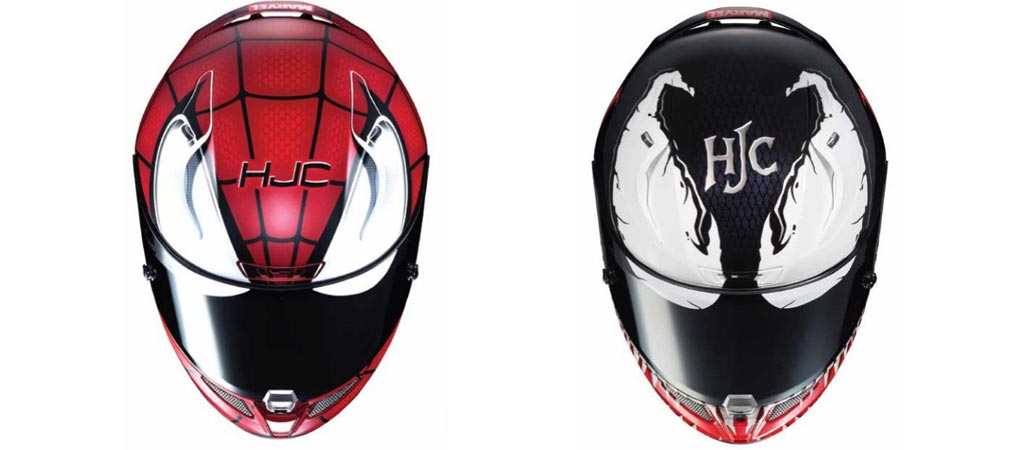 The RPHA-11 Star Wars helmets, Boba Fett and Kylo Ren, will be available after February with prices yet to be announced.
There is no word yet on when the third Star Wars helmet, Death Trooper, will arrive.
The Death Trooper is an adversary from the upcoming film: Rogue One: A Star Wars Story, and will appear on the FG-17 fiberglass, full-face helmet.
HJC says more models will be released in coming months.
Safe helmets
The Korean-made HJC S-17 and FG-ST models are very safe scoring a maximum five stars in the recognised Sharp helmets rating system.
The FG-17 scores four stars, RPHA-11 rates three stars, while the CL-XY II is not listed in the ratings. However, the CL-ST gets three stars.
Mick Chapman of McLeods Accessories says they are already taking a lot of orders for the helmets.