Helmets, Jackets, Pants, and More
While this week's deals aren't as good as the helmet deals that Revzilla offered for Memorial Day—some of which are still going by the way—there are still some good deals this week. I've dug through the sale items to round up the five best options.
With the highest markdown coming in at 44 percent you can bet you have an option to score some sweet gear at a killer price.
1. AGV K3 SV Sole Luna Helmet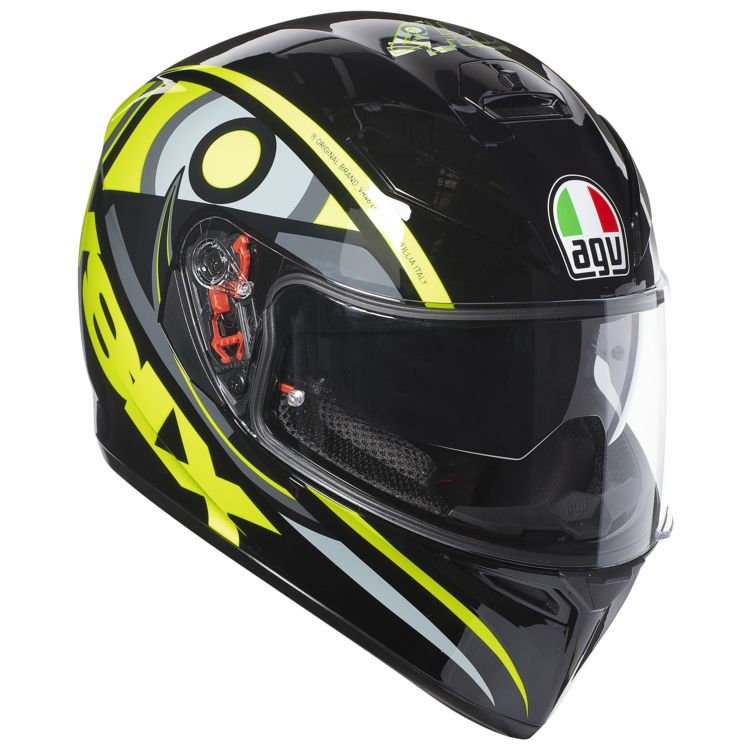 Regular Price: $269.95, Sale Price: $149.99 (44% off)
Any time you can get an AGV helmet for under $150, you should buy it. This week, the AGV K3 SV Sole Luna is 44 percent off. That means you're knocking off around $120 bucks off its original price tag. The helmet is one of the better ones out there even at its full price, featuring a High Resistance Thermoplastic Resin shell, four EPS sizes and two shell sizes so you get a great fit, an advanced ventilation system, a large scratch and fog resistant visor, and an integrated drop-down sun visor among other things.
Check it Out at Revzilla
2. Nelson Rigg All Weather Survivor Bag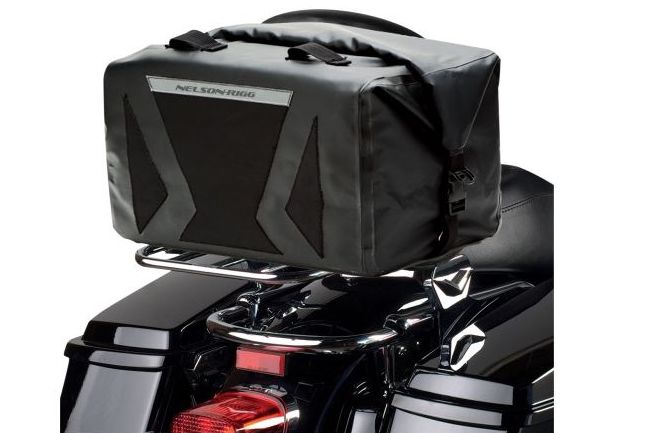 Regular Price: $79.95, Sale Price: $47.97 (40% off)
If you're looking for a good supplement for your motorcycle's saddlebags, then the Nelson Rigg All Weather Survivor Bag is a great option for the low price it can be nabbed for this week. The bag is 40 percent off this week, bringing the price down from $79.95 to $47.97. The bag offers a 100 percent waterproof construction, measures 16″ L x 10″ W x 8″ H, provides a unique mounting system that ensures it stays on your bike while touring or during more spirited riding, and compressions straps allow you to adjust the capacity of the bag quickly and easily.
Check it Out at Revzilla
3. Belstaff Frith Jacket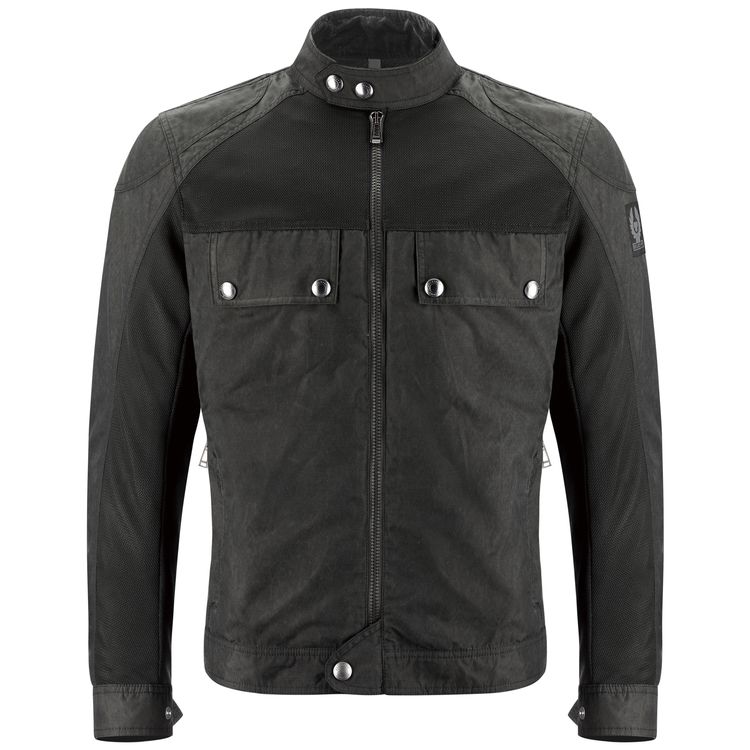 Regular Price: $595.00, Sale Price: $395.00 (34% off)
This well-constructed wax nylon, cotton, and mesh jacket from Belstaff offers a slim and attractive fitting jacket with superior protection for riders. This week, it has been marked down 34 percent. That's $200 off the initial listing price. The jacket features a mesh liner, a nylon and cotton shell, velvet material on the collar and cuffs, CE Level 1 armor in the shoulders and elbows, several pockets outside and one interior pocket, and reflective piping on the cuffs and collar.
Check it Out at Revzilla
4. Merlin Hamstall Wax Jacket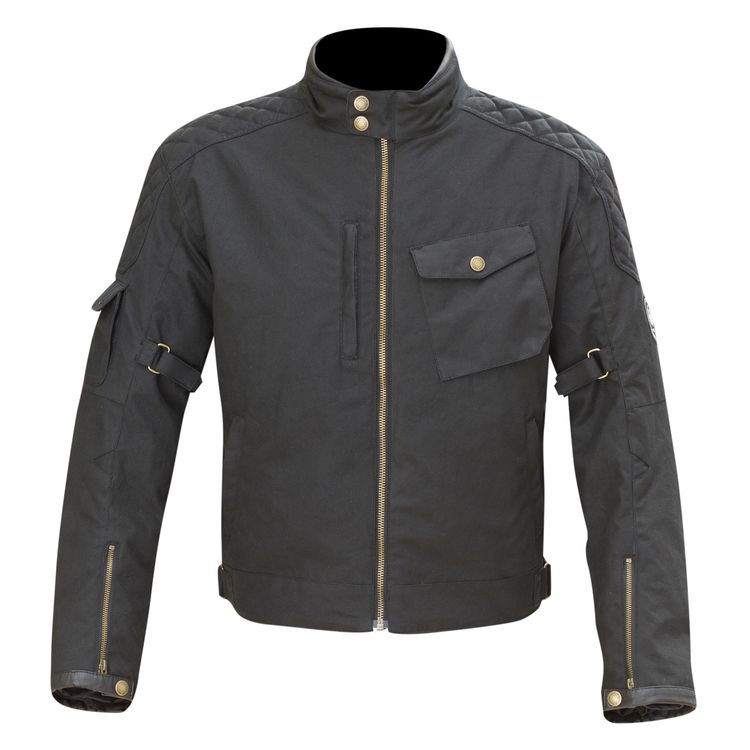 Regular Price: $329.00, Sale Price: $263.20 (20% off)
The Merlin Hamstall Wax Jacket is all about style with some high-quality protective features. Right now, it's 20 percent off at Revzilla. That discount brings the price of the jacket down by about $66. The waxed cotton jacket shell provides both protection and breathability for the jacket. It also gets an award-winning removable interior liner and a waterproof membrane on the inside of the jacket. The jacket also comes with CE-armor in the elbows and shoulders and a soft back protector. Pair all this with several exterior pockets and an interior pocket, and you have a fantastic jacket for the money.
Check it out at Revzilla
5. Spedi Furious Jeans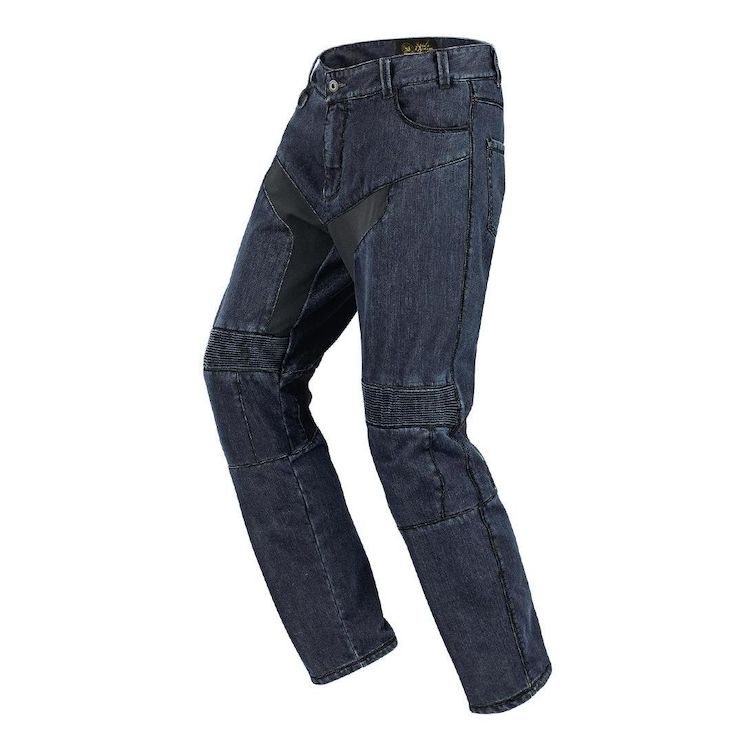 Regular Price: $199.90, Sale Price: $159.92 (20% off)
The Spedi Furious Jeans are a top-quality item. They blend the typical five-pocket, straight leg jeans design with some fantastic features and materials designed specifically for motorcycling. The jeans are 20 percent off now, which drops the price by about $40. The denim is blended with nylon and there are Tenax Flex inserts. That material comes from Spedi's racing products. The jeans also come with knee and hip protectors included.
Check it Out at Revzilla