This motorcycle helmet hanger is claimed to safeguard your helmet while safely putting it on display so every visitor will see your love of motorcycle.
New Spanish motorcycle accessories company Halley Accessories has successfully achieved its Kickstarter crowd funding goal and will go into production.
This follows the unsuccessful attempt in 2014 of Brisbane custom bike shop Ellaspede to get crowd funding for their helmet rack.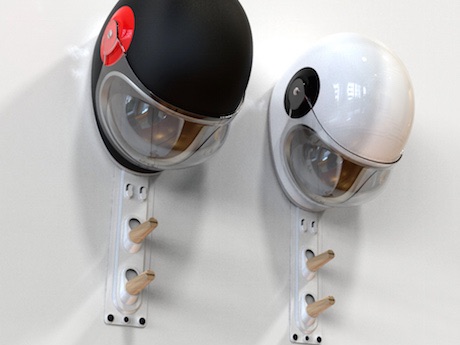 Hanger price and delivery
Halley product designer Marc Graells says the price delivered to Australia from Barcelona is €35 (about $A55) for one and €45 (about $A75) for two.
"We expect to deliver the product at the end of March," he says.
The Halley rack seems a little more stylish, secure and with better protection for the helmet foam than the Ellaspede product.
Marc says the hanger has no sharp edges like other helmet racks that could rip the lining or depress the vital EPS shock-absorbing foam in your helmet.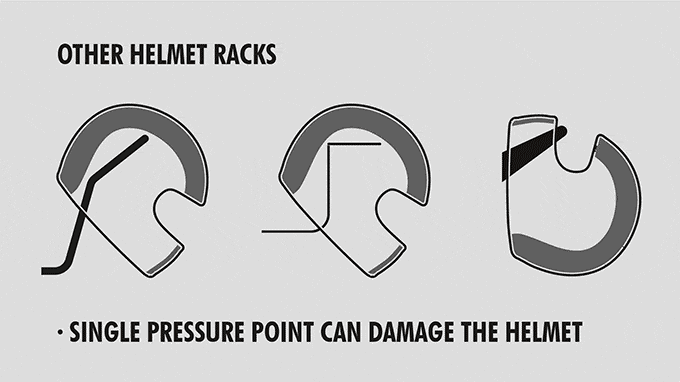 It is important that you preserve the lining and foam in your helmet as this will save you in a crash.
It's why we also don't recommend you hang your helmet on your motorcycle mirrors. Not only will it affect the lining, but it could easily fall off.
Passionate rider
Marc is a passionate rider who likes to show off his motorcycle as well as his helmet.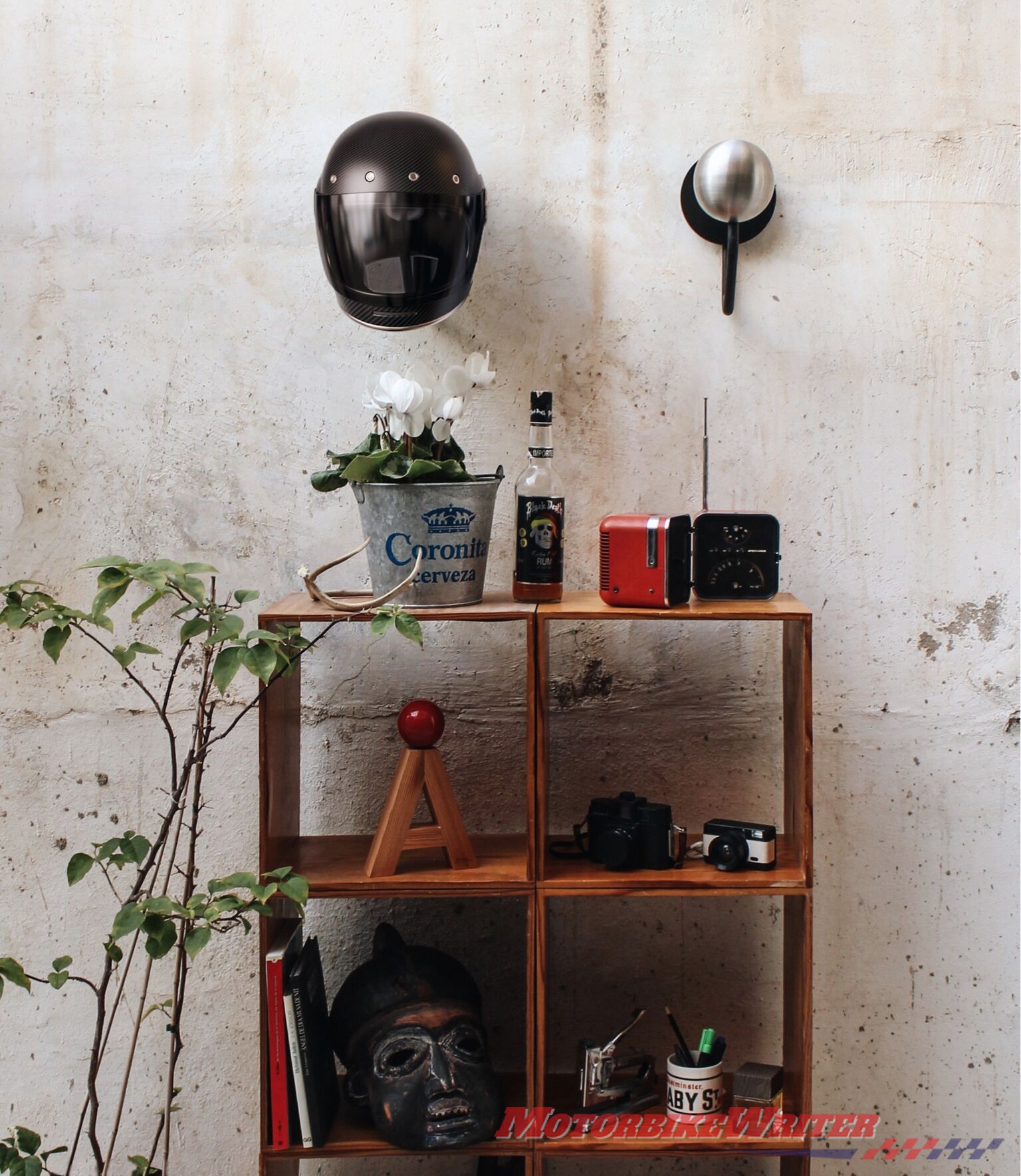 "I was fed up of spending money on my helmet to then have it hidden in a cupboard or torn by a traditional hook," Marc says.
"I wanted to make something functional that would look after my helmet but also stylish. I take pride in my bike and my helmet on the road and I wanted to bring that into my home."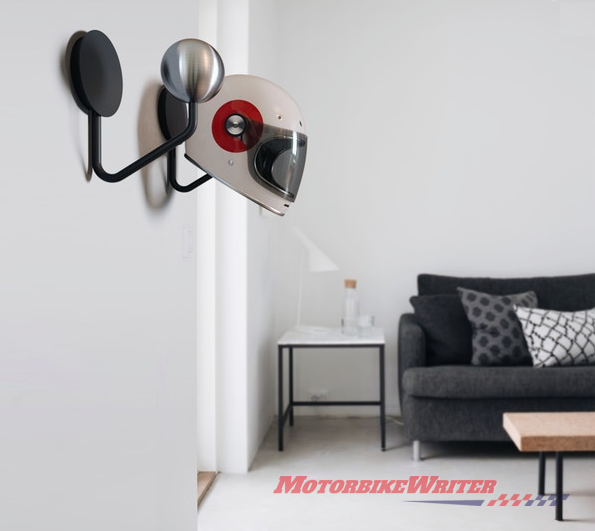 The Halley hanger consists of a fitting, a stem and a globe on the end where you hang your helmet.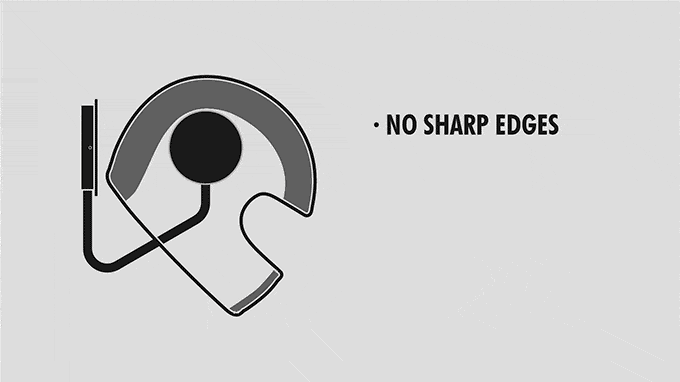 If you are handy, you could probably make one yourself for much less, although it may not look as stylish.
You could also buy a two-unit hanger and use the other to hang your stylish leather jacket beside your helmet.