The new Honda Monkey Bike has ABS, LED lighting and a 150% engine capacity increase to 125cc, but you will also pay a hefty ride-away price of $5999.
Honda Motorcycles Australia have got to be kidding!
That hefty price is about the same as most 300cc road bikes on the market. And it doesn't stack up when you consider the 125cc Honda Grom costs only $3349 (+ORC).
Honda's new Monkey Bike will be available in Australia in July.
Air-cooled
It is still powered by an air-cooled engine, but it's now a 125cc air-cooled, fuel-injected, SOHC, two-valve with 6.7kW of power and 11Nm of torque.
The Monkey Bike weighs in at a puny 107kg and includes a 5.6-litre fuel tank with an amazing 1.2L/100km (189mpg) economy that provides 373km of range.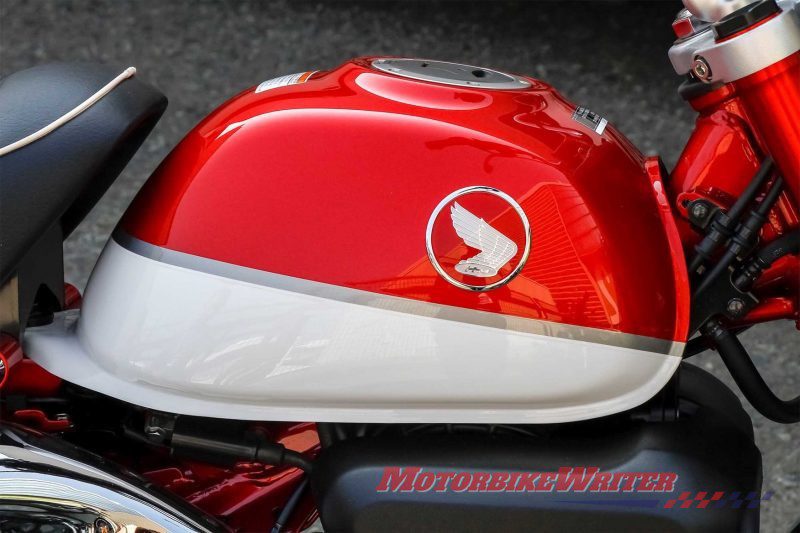 It has also been modernised with five instead of four gears and a standard clutch with a lever, not a centrifugal clutch.
The 2018 Honda Monkey Bike comes in three traditional colour schemes with just enough retro chrome.
It will be available in all markets with ABS as standard by Honda's choice, rather than forced by legislation.
ABS is becoming mandatory in a lot of markets, including Australia, but only for bikes over 125cc.
The Honda Monkey Bike also features a modern inertial measurement unit that stops the rear from lifting under heavy braking.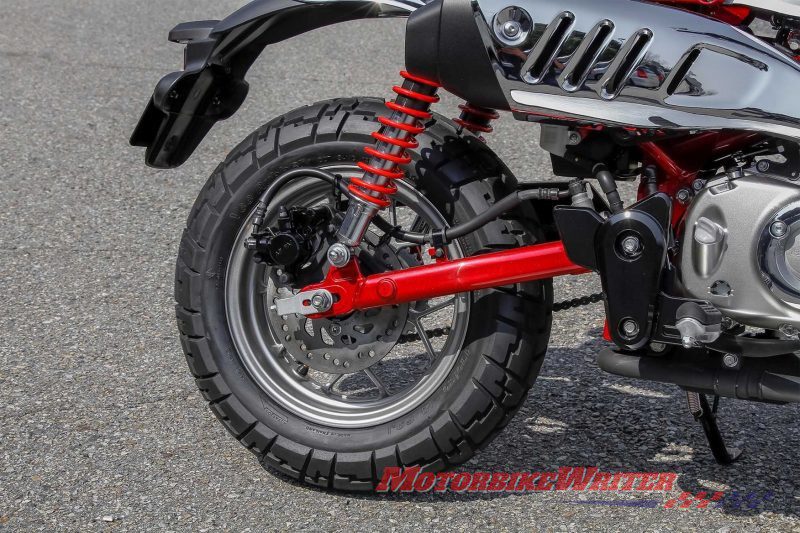 The frame is still a steel backbone with an oval cross section swingarm, but now has upside-down forks and dual shocks with 12-inch wheels.
Hefty price to pay
It may be modernised and have a certain fun appeal, but you have to wonder how well it will sell at such a hefty price!
Mind you, an old Monkey Bike owned by John Lennon sold through H&H Classics at the National Motorbikes Museum for £56,250 (about $A100,300, €63,150 $US77,900) last month.
It is the highest price paid for a monkey bike and almost double the estimated price of £30,000 (about $A52,000, €33,700, $US40,000).