It's a question that has been around for a few years now, but 2018 could be the perfect time for Harley-Davidson to introduce either a Street or Sportster scrambler model.
The company is struggling with sales to young people and is actively reaching out to new customers. A scrambler could be the ideal model to add to their line-up.
Dirt history
Harley is no complete stranger to the dirt.
Early Harleys were quite capable off road and WLAs were used during war time on tough terrain.
Check out this video of US Army dispatch riders in training.
In the 1960-70s, Harley introduced several trail bikes made at the Italian Aermacchi factory that they owned at the time.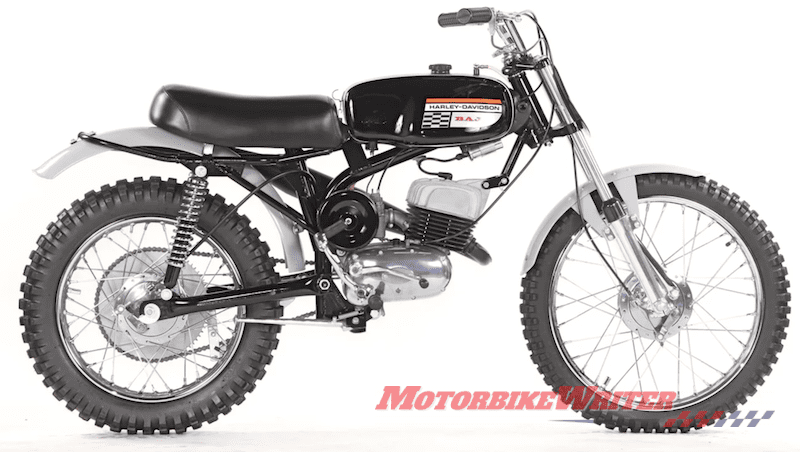 A custom Sportster scrambler even came fourth in the famed 1986 Baja 1000 desert race.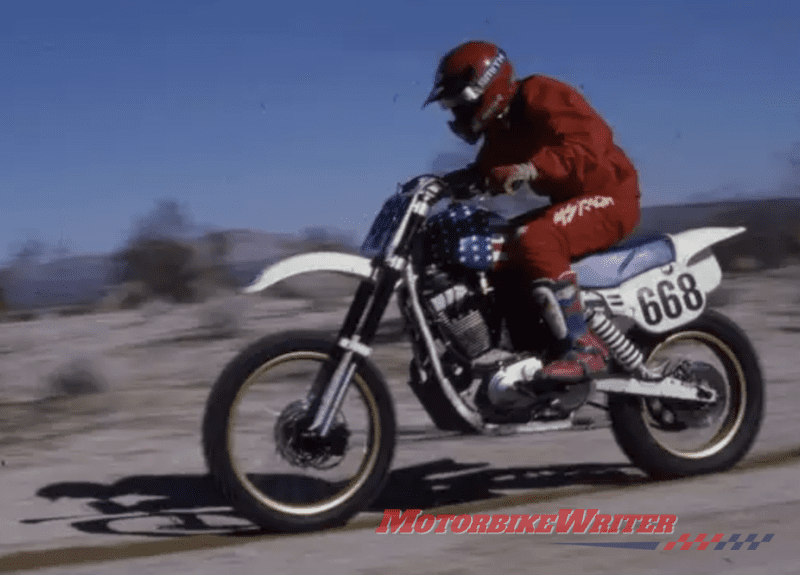 In 2005, when Harley owned Buell, they introduced a dirt-oriented XB 12X Ulysses.
I rode one half way up Cape York and found it a heavy handful, but still quite capable.
It only lasted until 2009 and many would like to see it returned.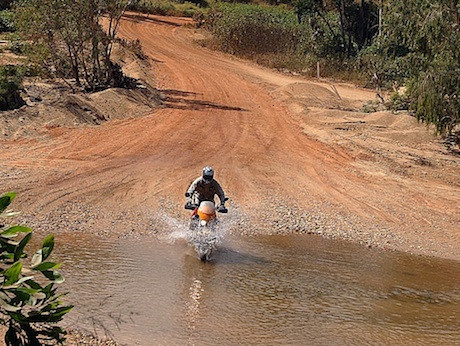 However, we doubt Harley would go down the adventure track (pun intended).
Harley doesn't have the electronics packages required for modern-day adventure bikes.
To compete with BMW's GS models, Triumph's Tigers and Ducati's Multistradas they would need a host of electronic rider aids such as multiple engine modes, electronically adjustable suspension, and traction controls and ABS with dirt modes.
Street or Sportster scrambler?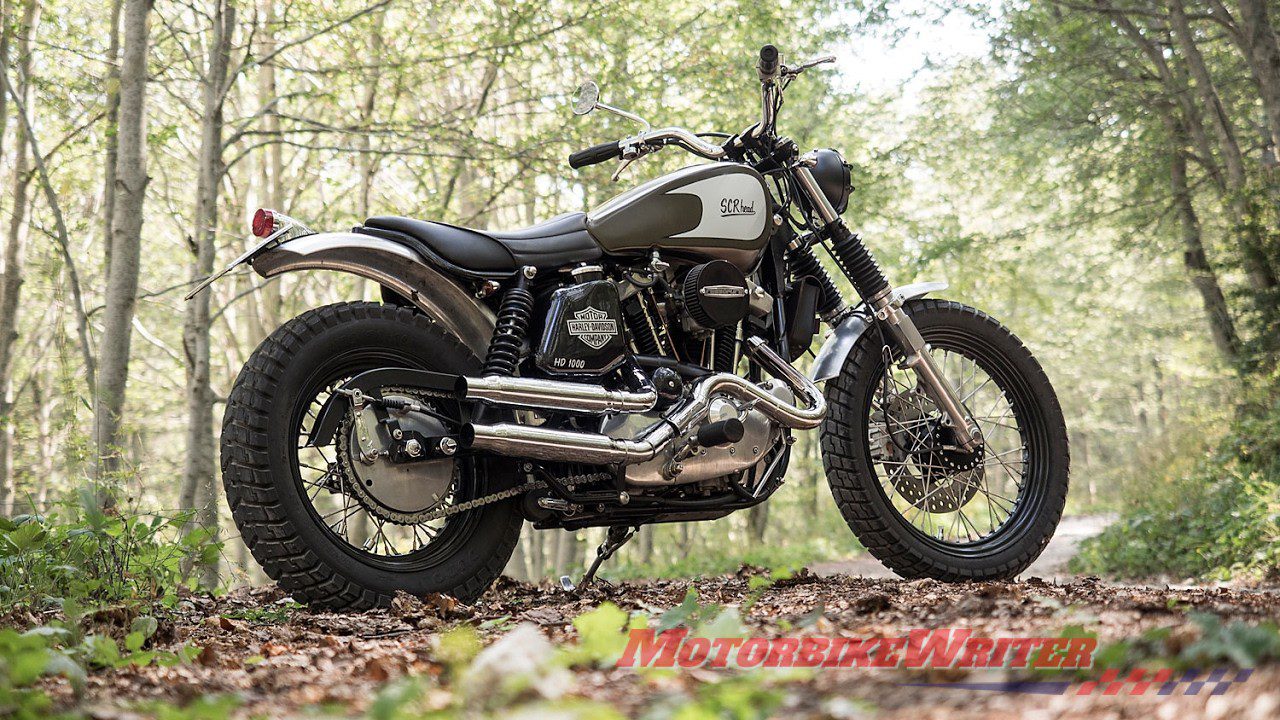 It would be much easier for the Milwaukee giant to go the mild-dirt option with a scrambler which is the current love-child of the hipster generation.
A modern-day scrambler doesn't need to be a complete off-road adventure machine.
It only needs to have some of the following to qualify: slightly knobby tyres, a high pipe, MX-style bars, slightly longer-travel suspension and a "scrambler" name plate.
Many manufacturers have a "scrambler" in their catalogues. Benellli, BMW, Ducati, SWM, Triumph and Yamaha all have scramblers by name or nature.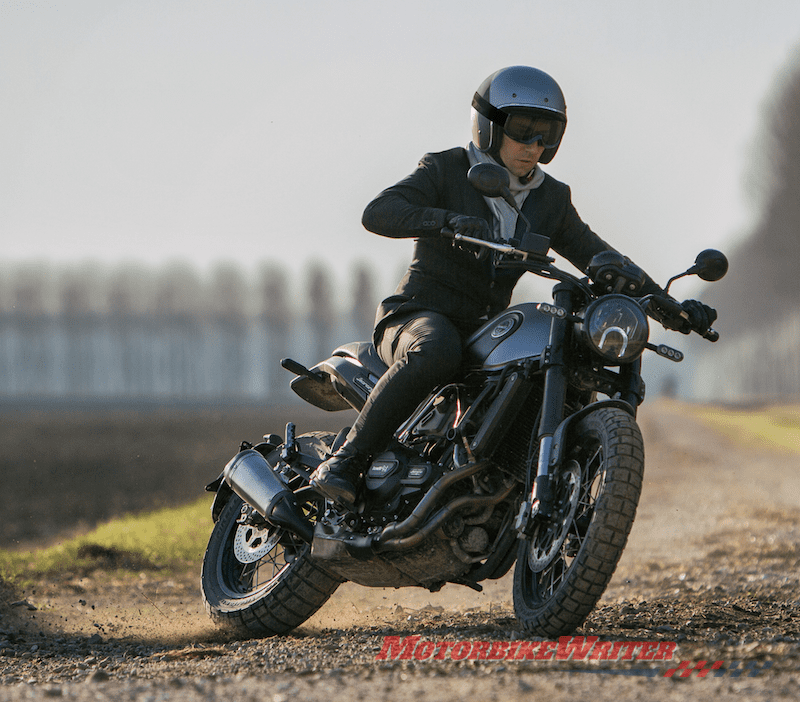 Google "Harley scrambler" and you will see a host of designs by independents and famed custom houses such as Roland Sands.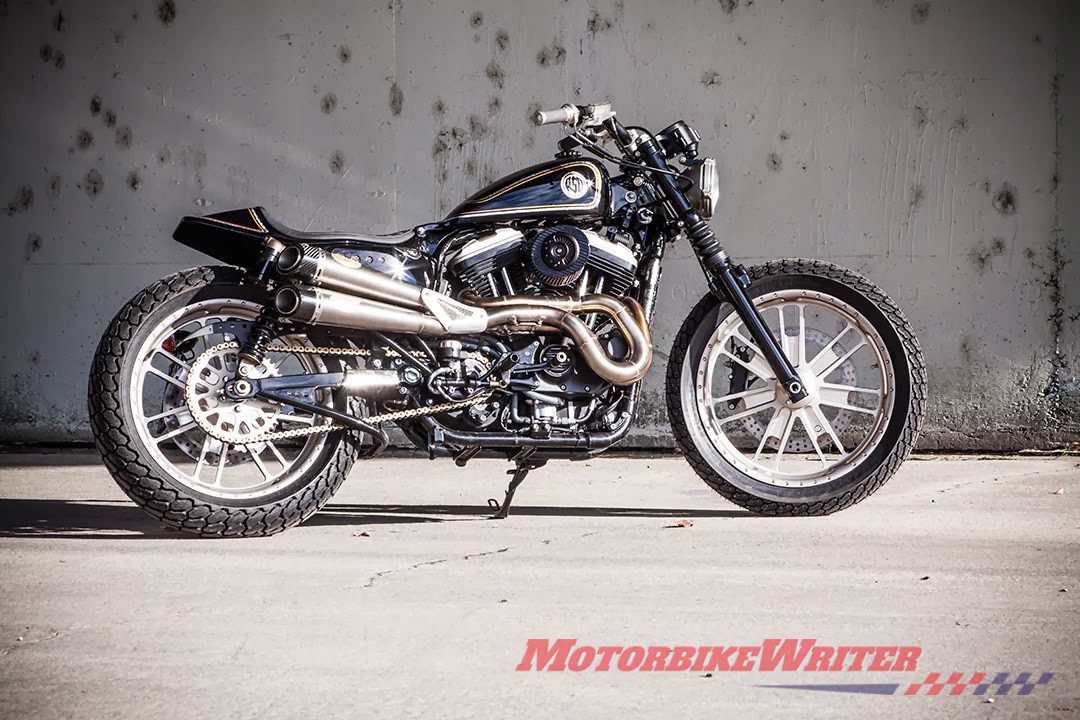 While most of these are made from Sportster models, a scrambler wouldn't be much of a stretch from the Harley-Davidson Street XG750R flat tracker that competes in the AMA Flat Track Championships.
Harley could easily make scrambler versions of both the Street and Sportster.
The Street 500 or 750 would be easy as it is light and has a fairly conventional frame for customisation.
Harley-Davidson Australia has even customised a Street 500 as a hill climber.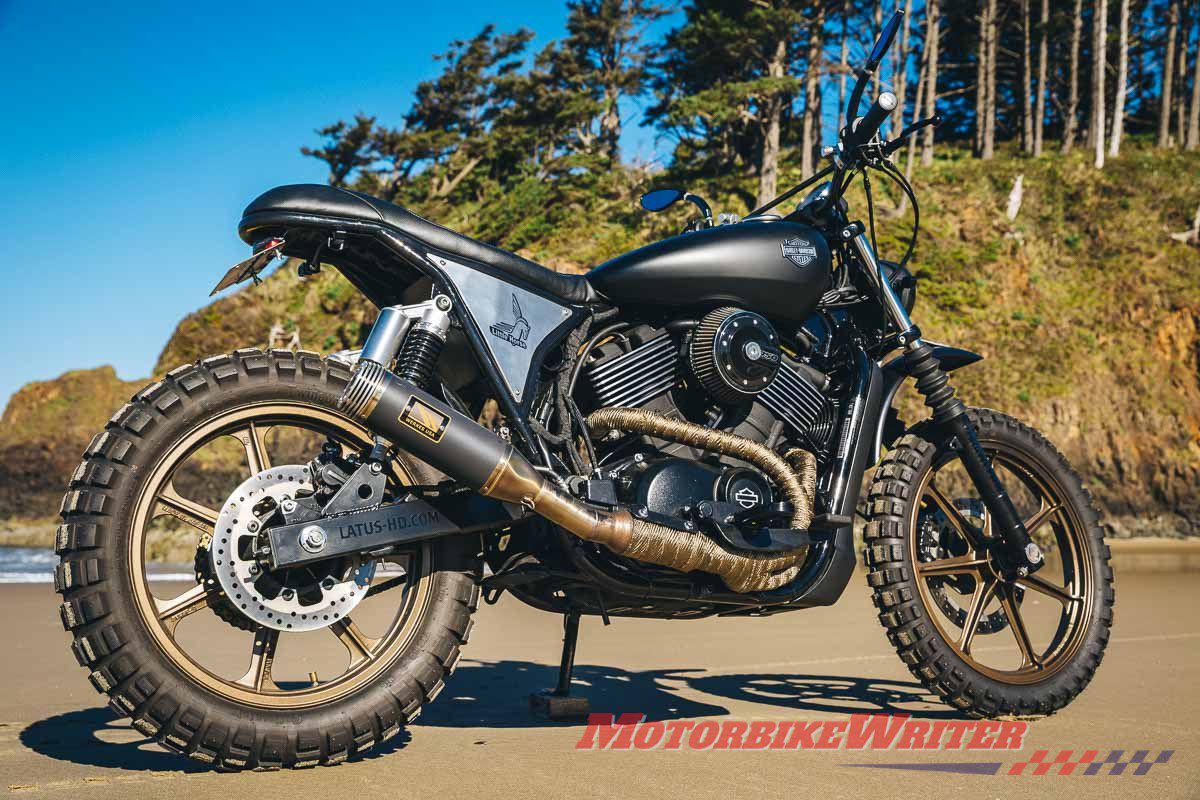 Meanwhile, Sportster is tipped to receive a major revamp this year with a whole new frame, engine and transmission.
It could be time for a Harley Sportster scrambler!