Harley is taking it up to Bell with their new range of custom-painted open-face helmets.
Bell has returned to Australia after 18 years with a range of helmets including some very tasty Custom 500 open-face helmets, some painted by Roland Sands Designs in LA. Now Harley has struck back with some custom lids of their own.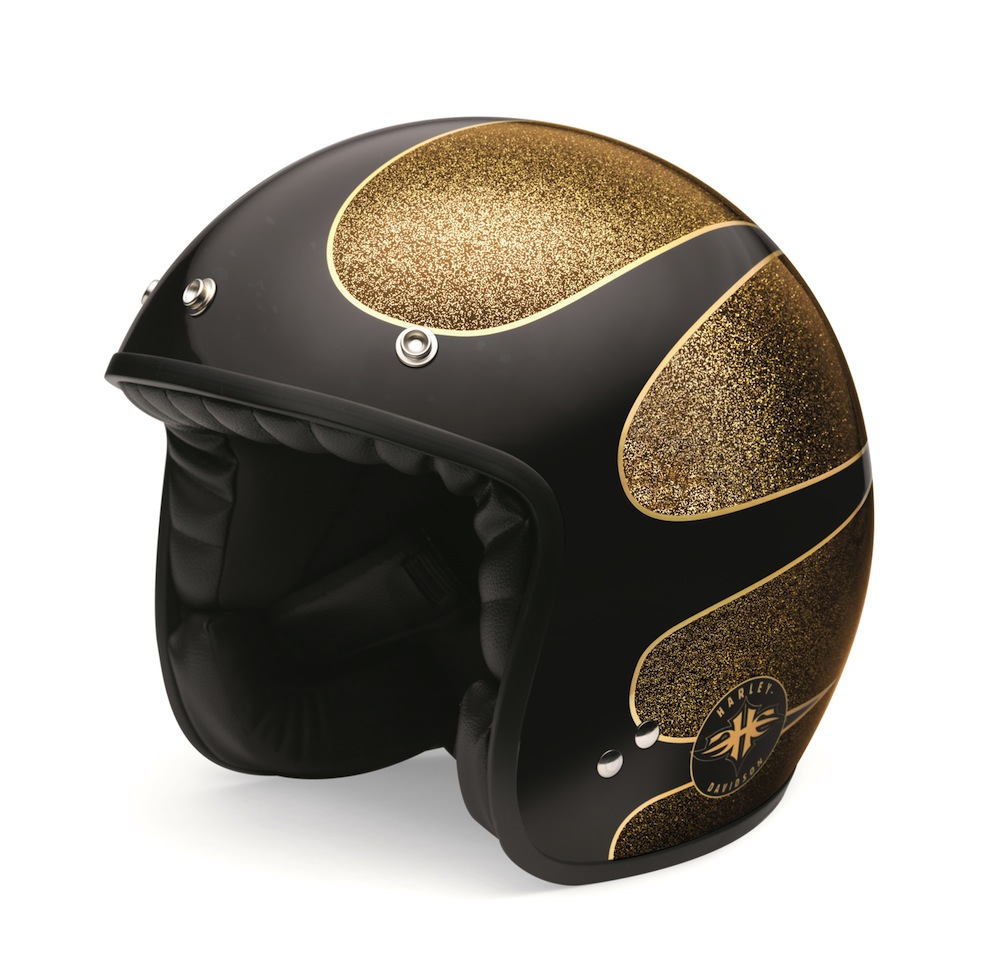 Harley open-face helmets:
Hard Candy Custom Black & Gold Flake Scallop ($295)
Hard Candy Custom Red Flake ($295)
Black Label #1 Retro Satin Black ($255)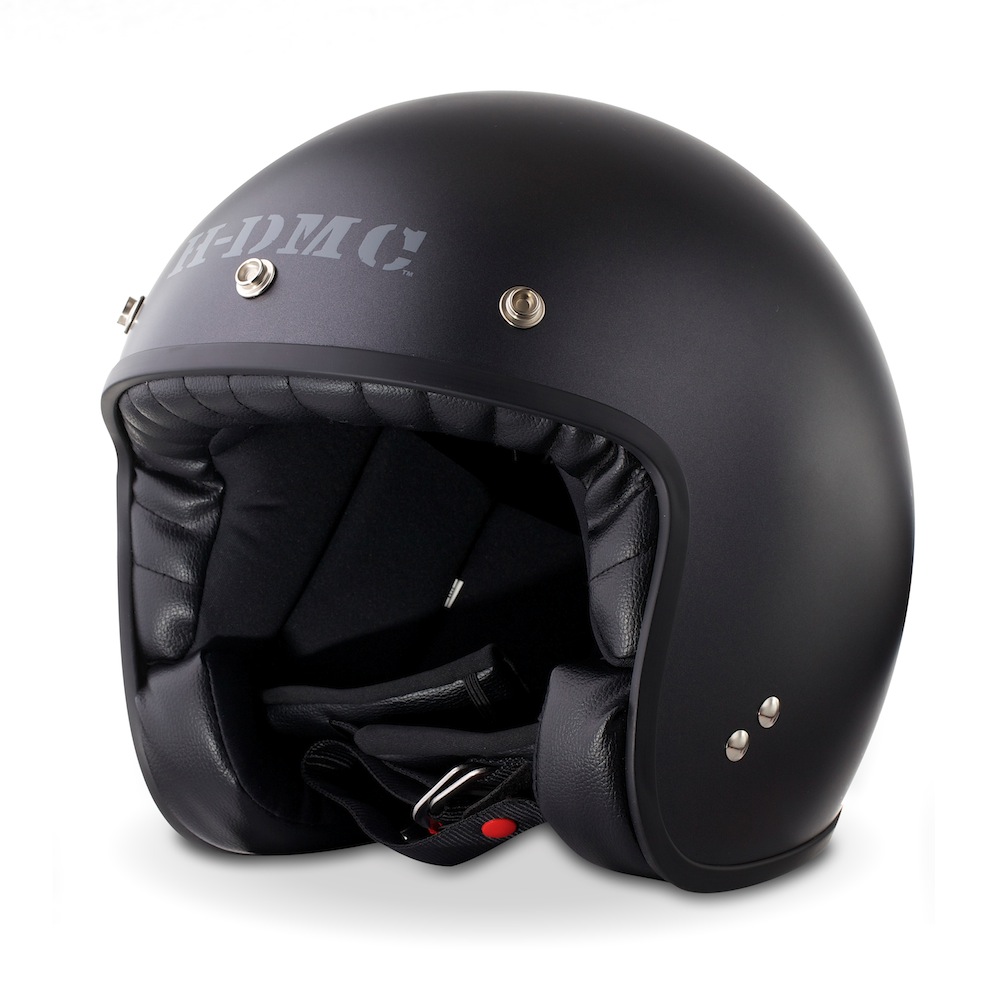 That's at least $100 more than the similar Bell helmets, but I suppose that's the price you pay to have one of the world's top 10 most recognised trademarks on your head.
I've worn the Bell helmets and they are an ultra-slim, low-profile design with a nice satin liner that feels very comfortable.
I haven't tried the Harley helmets yet, but they don't look as low-profile as the Bell, but the paintwork certainly looks as good, if not, better.
The Harley Hard Candy Custom finish is the same as is available on some of their bikes. It is inspired by the custom big flake paint popular in the 1960s and '70s. AGV makes the fiberglass shell for Harley-Davidson.
They have a Double D-ring fastening system and a soft inner-liner with microbial treatment and faux leather.
Harley also has a range of full-face helmets which are strangely cheaper than the open-face lids: Relentless Matte Black ($195), Relentless Gloss Black ($195) and Incinerator Gloss Black & Flamed Graphics ($221).
All Harley-Davidson helmets are AS1698 certified.