As expected, Harley-Davidson sales are down for the fifth year, but they plan to focus on Asia, small-capacity bikes, electric bicycles and bringing new models to market faster.
That could include the electric flat tracker (pictured above) which is an exciting update on the previous concept sketch.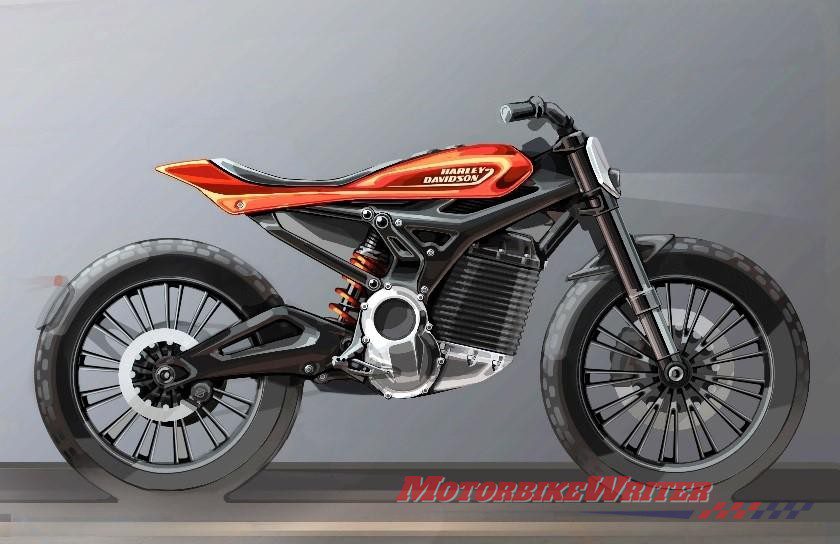 Retail sales
Bottom line is global retail sales were down 1.4% with a 3.1% drop in the US and slight 0.5% increase in international markets. The share price dropped 3% after the overnight announcement.
The most promising sales result was a 2.7% rise in Asia/Pacific which includes Australia, ASEAN countries and Japan.
However, Australia isn't contributing to that result with sales down 7.9%.
By comparison, European sales were down 3%, Latin America -3.9% and Canada -7.7%.
The biggest problem is the US domestic market which has dropped in 20 of the past 21 quarters since 2014.
| | | |
| --- | --- | --- |
| | 2019 | Variance |
| Worldwide | 218,273 | -4.3% |
| US | 125,960 | -5.2% |
| International | 92,313 | -3% |
| Australia | 6462 | -7.9% |
The bulk of Harley's sales are touring bikes which dropped 2.1% to 42.5% of all sales.
Cruisers (Softail, CVO and LiveWire) represent 35.6% of Harley sales, up 1.3%, while Street/Sportster is 21.3% and up 0.8%.
However, they don't specify how many electric LiveWire bikes they've sold.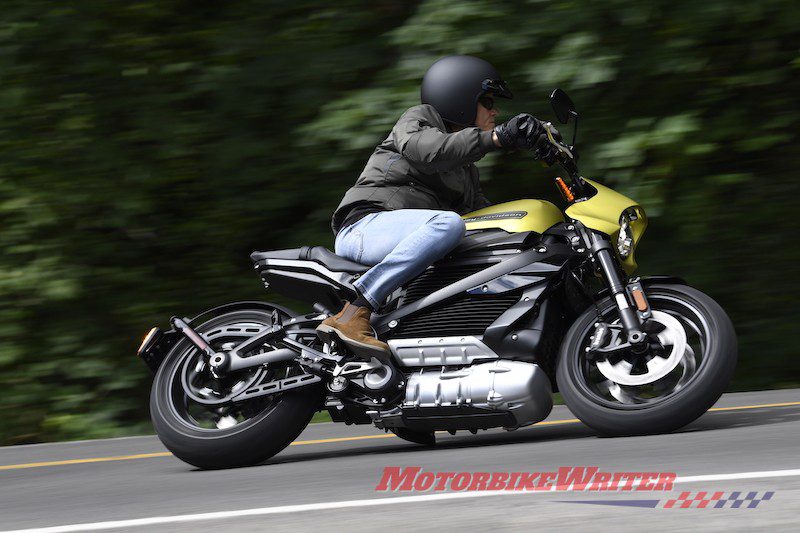 On the same day, Polaris Industries announced that Indian Motorcycle sales were up 7%.
They don't provide exact sales figures, but Chairman and CEO Scott Wine says motorcycle revenue was up 37% to $119.48m.
New models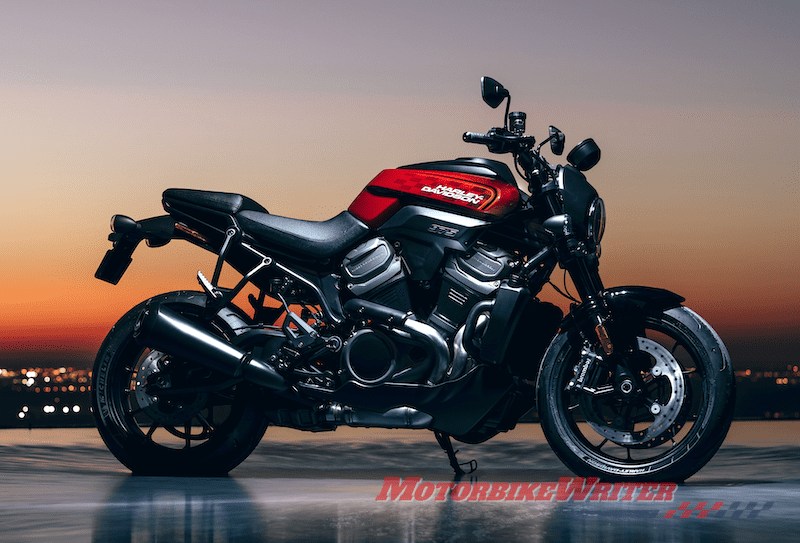 Harley is upbeat about 2020 with new models such as the Pan America adventure bike, the "midweight" Bronx Streetfighter, small-capacity bikes made in China for the Asian market and even electric bicycles.
On the strength of these new models, revenue is planned to increase from $US4.53b to $US4.66b in 2020.
Part of that could be the reduction in impact of Trump's tariff war, down this year to $US30m from $US97.9 million last year. Harley has now built a factory in Thailand to side-step tariffs and keep a lid on prices in Europe.
There are no plans yet to import Thai-made bikes to Australia.
President and CEO Matt Levatich says "transformed product development" is allowing them to bring new models such as the Pan America and Bronx to market 30% faster than before.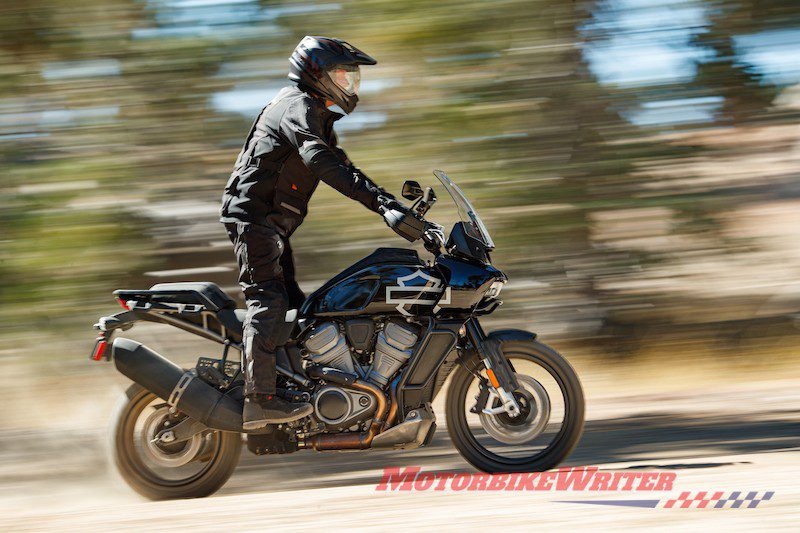 These new models will be released in September, so their impact will not be felt until 2021.
Matt says the new products also include "electric products, motorcycles in new segments and sizes, and even e-bicycles".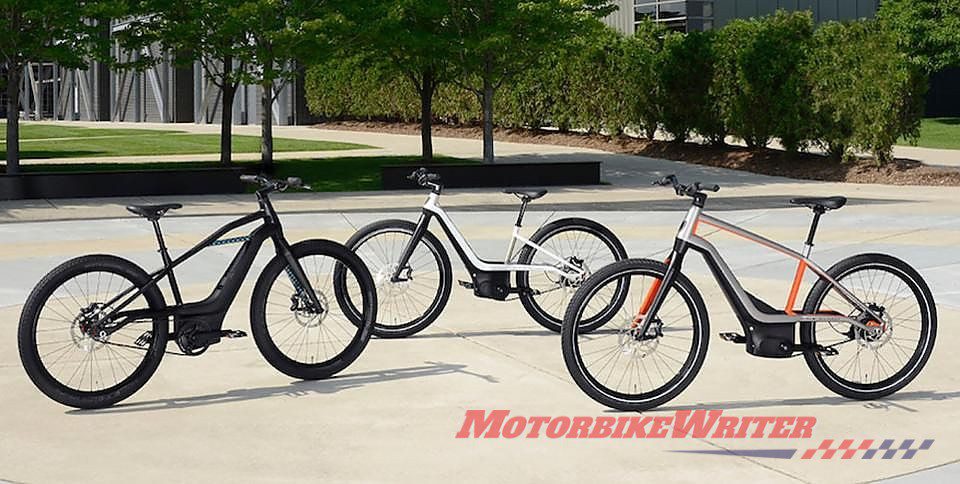 But they haven't forgotten their core customer, increasing their domestic share in the touring and cruiser segments.
"We're also leading the electrification of motorcycles with class-leading products developed in conjunction with our new team and our EV development centre, LiveWire labs in Silicon Valley," Matt says.
Interestingly, American compatriot Indian Motorcycle also says it gained market share, driven by the launch of the Challenger bagger a couple of months ago and the FTR 1200 street tracker.
If both American companies are increasing their domestic share, Japanese and European tourers and cruisers must be losing out.
Asian menu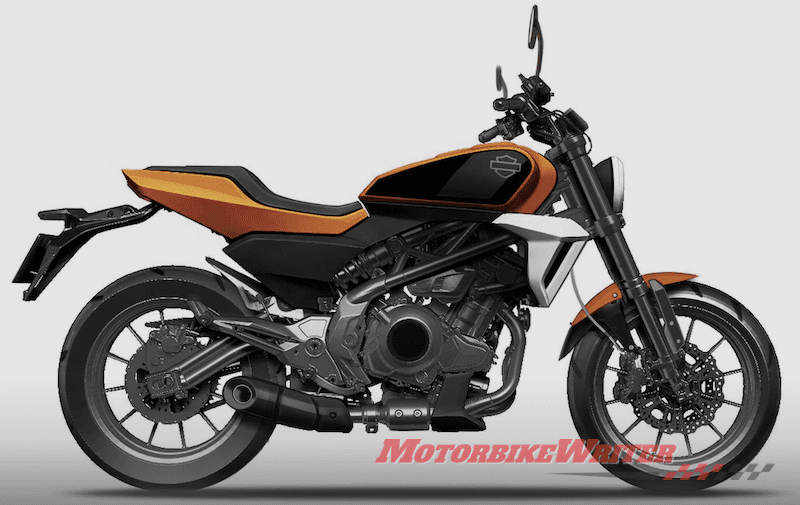 Matt is pinning hopes on Asian markets through their collaboration with QJ in China to build small-capacity bikes.
Senior Vice President and Chief Financial Officer John Olin says this year they will not only launch a 350cc bike in China, but also the Bronx and electric bicycles.
China is the second biggest powered two-wheeler market in the world next to India, representing 24.9% of global motorcycle and scooter sales and increasing 5% last year to 16.4 million sales.
Harley-Davidson is targeting 50% of revenue to come from overseas markets by 2027.
New riders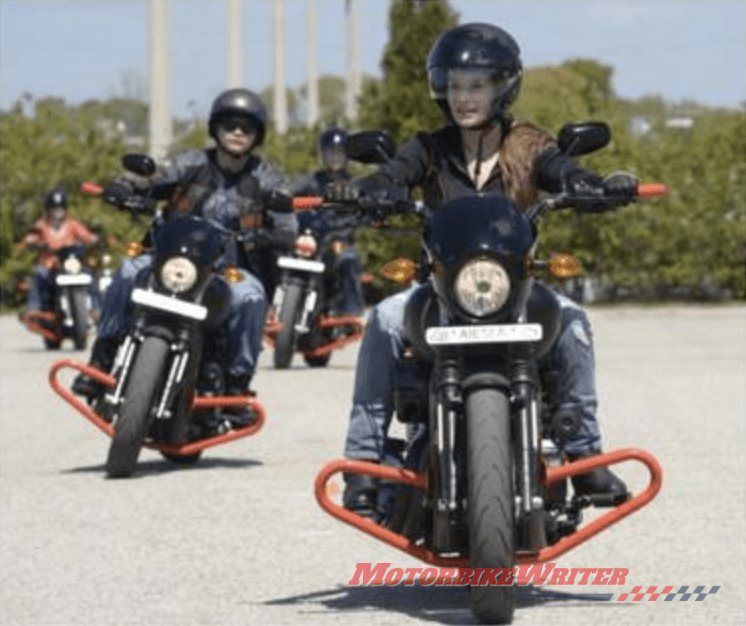 Matt was effusive about the increase of 55,000 new riders in the US last year through their riding academy, compared with a net gain of 26,000 in 2018.
However, while they say 527,000 new riders last year joined the brand, that means 472,000 left Harley. 
Matt says their research shows they need to "bring people in, build their confidence and capability, and keep them riding through the critical first years of their riding journey".
"We are testing and developing specific programs and actions right now that nurture new riders and inspire and develop all riders to continue riding with us," he says.