Harley-Davidson overtook Honda as the top-selling road bike company in Australia in 2015, thanks largely to strong sales of the new learner-approved Street 500, according to the latest Federal Chamber of Automotive Industries figures.
Road bike sales were strong, increasing 2.6% compared with 2014 and accounting for 41.4% of the total market. Australians rode home with a total of 45,013 road bikes in 2015.
Harley-Davidson accounted for 21.7% of those bikes with 9790 sales, including 1605 Street 500 models and 1552 Softail Breakouts.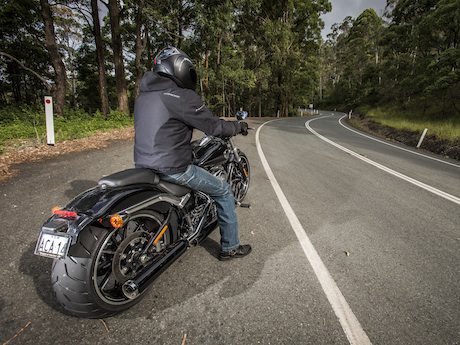 By the end of the third quarter the Street 500 was one of the top three sellers in the country, but sales of the 50cc toy bikes for Christmas surged past it, while the 2014 top seller, Kawasaki's Ninja 300, also surged to bypass the Street in sixth position overall, followed by the most expensive bike in the top 10, the Harley Breakout at $29,750.
Harley beat the perennial winner, Honda, which secured 17.1% of road bike sales (7691), followed by Yamaha (15.4%, 6914), Kawasaki 1(2.7%, 5731) and BMW (7.1% 3201).
Harley-Davidson Australia spokesman Adam Wright is understandably "super excited" about being the number one road bike seller across Australia.
"Much of the success is attributed to the new LAMS Street 500 which was released in February of 2015 and the ongoing popularity of the Softail Breakout which continues to be in high demand," he says.
"May I also say we would not have achieved this level of success without the assistance and dedication of our dealer network who have done an outstanding job across 2015 in delivering dreams of personal freedom to so many great customers. "
The total motorcycle, scooter and ATV market was steady at just 0.1% growth, or just 103 more vehicles to 108,711.
The ATV sector was up 1.2% to 20,327 and off-road up just 0.8% to 37,982 while scooters continued to slide from favour with a massive 22.7% drop to just 5389.
Honda was the largest-selling brand overall, with 22.5%, followed by Yamaha (21.4%, 23,290), Kawasaki (9.8%, 10,675), Suzuki (9%, 9806) and Harley-Davidson (9%, 9790).
Click here to subscribe to the free weekly MotorbikeWriter newsletter so you never miss out on any of the latest motorcycle news!
Top 10 bikes
Yamaha 

TTR50: 

2375, 

18.8%

Honda 

CRF50F: 

2343, 

-5.7%

Honda 

CT110X: 

2114, 

-26.3%

Yamaha 

PW50: 

1953, 

24.2%

Kawasaki 

Ninja 300: 

1947, 

-32.8%

Harley-Davidson 

XG500: 

1605, 0

%

Harley-Davidson 

FXSB: 

1552, 

17.7%

Yamaha 

MT07L: 

1427, 

137.4%

Honda 

CRF110F: 

1381, 

-1.4%

Kawasaki 

KLX110: 

1259, 

8.8%
Top 10 road bikes
Honda CT110X 2114
Kawasaki 300 Ninja 1947
Harley-Davidson XG500 1605
Harley-Davidson FXSB 1552
Yamaha MT-07L 1427
Honda CBR500R 1215
Yamaha YZF-R3A 1156
Honda CBR300R 1044
Honda CB125E 981
Yamaha MT-09 822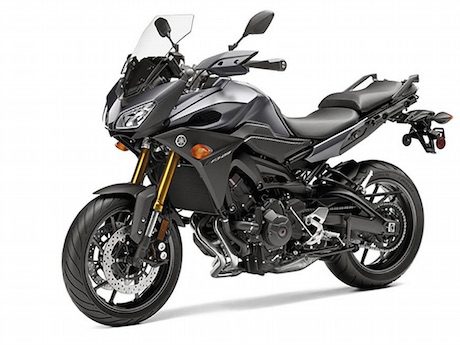 Top 10 bike brands
Honda 24,535 / -1.3%
Yamaha 23,290 / +14.2%
Kawasaki 10,675 / -3.2%
Suzuki 9806 / +0.6%
Harley-Davidson 9790 / +14.1%
KTM 7104 / -1%
Polaris 5095 / -13.5%
BMW 3258 / +20.4%
Triumph 2900 / +1.6%
Ducati 2194 / +10.4%
Top 10 road bike brands
Harley-Davidson 9790
Honda 7691
Yamaha 6914
Kawasaki 5731
BMW 3201
Triumph 2900
Suzuki 2794
Ducati 2194
KTM 1317
Indian 734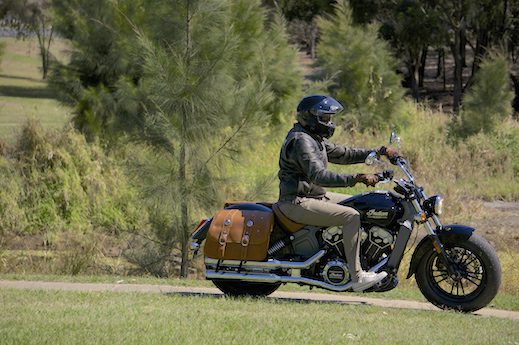 Top 10 sports bikes
Honda CBR500R 1215
Yamaha YZF-R3A 1156
Honda CBR300R 1044
Yamaha YZF-R1 561
KTM RC390 391
BMW S 1000 RR 363
Honda CBR1000RR 341
Ducati 899 Panigale 326
Hyosung GT650R 241
Ducati 1299 Panigale 226
Top 10 adventure bikes
BMW R 1200 GS 411
Kawasaki KLR650 397
Triumph Tiger 800XC 334
BMW R 1200 GS Adventure 322
Honda CB500XA 322
BMW G650GS 263
Ducati Multistrada 1200 244
Suzuki DL650XA 208
BMW F 800 GS Adventure 179
BMW F 700 GS 168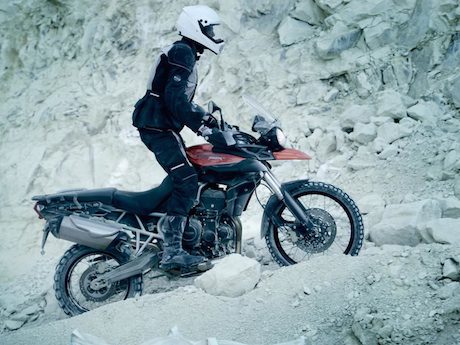 Top 10 cruisers
Harley-Davidson XG5001605
Harley-Davidson FXSB 1552
Yamaha XVS650 7539
Harley-Davidson FXDB 7357
Harley-Davidson VRSCDX 7025
Kawasaki Vulcan S ABS 4830
Harley-Davidson XL883N 4593
Harley-Davidson FXDWG 4275
Harley-Davidson FXDF 4265
Indian Scout 4220
Top 10 naked bikes
Yamaha MT07L 1427
Yamaha MT09 822
Ducati Scrambler 800
Kawasaki Z300 325
Ducati M659 322
KTM 390 Duke 321
Triumph Street Triple 300
Triumph Bonne T100 253
Honda CB500FA 249
BMW S 1000 R 246
Top 10 tourers
Harley-Davidson FLHXS 395
Harley-Davidson FLHTK 239
BMW R 1200 RT 181
Harley-Davidson FLHXSE2 154
Yamaha FJR1300 134
Harley-Davidson FLTRXS 129
Harley-Davidson FLHRC 125
Honda Gold Wing 99
Triumph Thunderbird LT 96
BMW F 800 GT 60
Top 10 sports tourers
Kawasaki 300 Ninja 1947
Kawasaki 650R Ninja 449
Yamaha MT-09TRA 308
Kawasaki Versys 232
Kawasaki 1000 Ninja 160
Honda VFR800 142
Suzuki GSX1300R 127
Honda CBR650F 125
Yamaha FZ6R 118
Suzuki GSX-S1000F 85